In the last few months we have made quite good progress with the game: writing new dialogues, adding a new unit and even some major redesigning/working of the game's code itself.
Development Vlog #13:
Let's see some major updates/changes:
The dialogue box has been re-added, slightly modified. We also wrote entirely new dialogues for the game.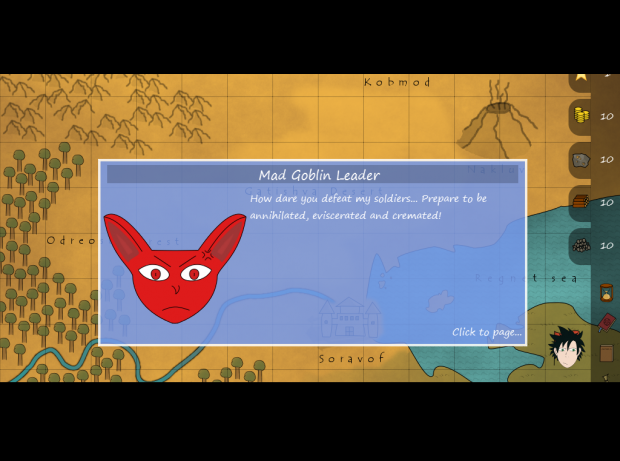 Dialogue Box
The skill system has been completely re-coded, hopefully making it more stable and bug free. The damage calculation is also using a new formula.
A new unit, the Militia has been added
Finally after a long time, Robbin' Goblin has its first own music track!
Several tutorials were added as well.

If you have some feedback on the game, be it criticism (constructive) or suggestions, please share it either on indieDB, on our facebook page, or at tulipsarebetter.com.