My new game is in development!
Forrader Hero is a somewhat casual yet tactical turn-based roguelike dungeon crawler where fantasy heroes can't step back and must fight through the end.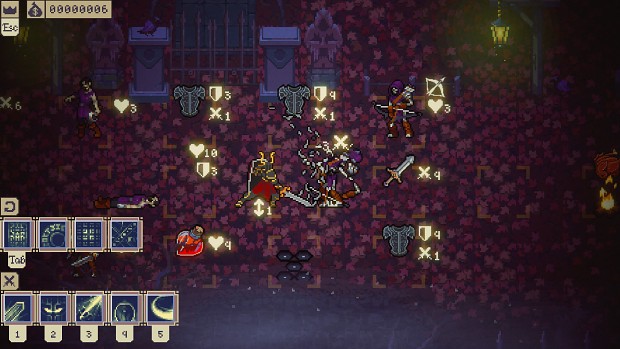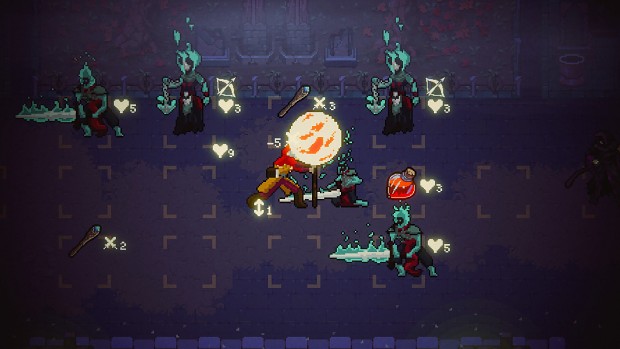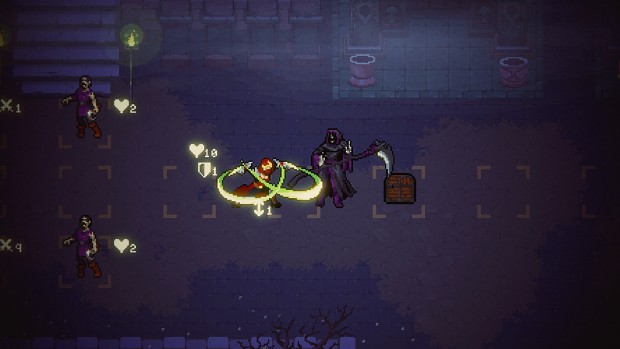 This post is on how I ended up making this game. ⬇


December 2021:
After the first month I launched my first indie game Re.Surs, I started thinking about another game.
I had a couple of ideas, but I wanted to cut the development time and finish the game in ~half of a year (Re.Surs took me ~1,5 years of active development, it was fun yet rough sometimes)
So, I started doing 3D walking and driving (a moto) simulator…in the end, I had a prototype, but the game scope was too big. I shelved the game, and probably will return to it later to drastically change the scope, if it ever will be possible. ⬇


January 2022:
I think this is when my current game (through a couple of prototypes also) started to shape itself…
I started to play some roguelike games (i.e., Dicey Dungeon, Inscryption) and I wanted to create something like them but not over-complicated (due to my development restriction, I do not want to spend too much time on the 2nd game).
Later that month I was playing Divinity Original Sin with my friend also had an impact of developing a game something with RPG elements, I mean, with knowing limits of #indiedev, not a Skyrim killer.
I started prototyping a turn-based and party-based game, where players gathered a party of heroes and they fought against enemies on the 12x12 grid (it was divided by 2, on one side is player heroes, on the other enemies).
So…in January I tried to make something that could work.
Doing a minimal extrapolating of the progress, I decided to halt the development since the game started to have more mechanics (to be interesting enough) than I expected ⬇


February 2022: Another try…
The prototype game was a mix of card game (but without collecting) and dungeon crawler.
The main thing was that the player collected the equipment to the inventory (i.e., guns, armor packs, etc.), assigned items in proper slots, and these items gave the [action] cards to the player's hero to use against enemies or buffed the hero's powers.
When the fight started, the player had a bunch of cards [in the hand], but they were hidden and shuffled, so the player just picked by guessing the action… (yeah, a lot of RNG)
I thought that the idea will be unique, but after some time playing by yourself the game pace was slow and the RNG thing was quite frustrating and lackluster.
At the end of February, all went super wrong…
Russia invaded Ukraine…⬇


March 2022:
There was no development, only surviving in #Mariupol…
The home apartment burned… sitting in a dusty basement, seeing the meaningless destruction with your own eyes…


April 2022:
I had finally evacuated to Lviv.
No #gamedev at least for 2 weeks… just wanted to pull myself together…
In any case, I have my laptop.
A small step for me was updating my game Re.Surs: I added Ukrainian localization, and fixed minor bugs, at least this gave my brain abstraction from the war.
At the end of April, I started to do game development again, step by step.
Using the later prototype developments, I tried to discard the excess of the game.⬇


May 2022:
This was the active month of development.
This game began from nothing to become my therapy in some way in these hard times.
Since my inner restrictions to the game still apply, this game is
- Heavily relies on art assets
- Small scope that I planned almost achieved (but however other prototypes' mechanics were transferred to this game)
- Steam Early Access: that is a plan to try to get players' feedback to build a more interesting game, let's see if it will work
- Simple yet tactical game mechanics, the rules are simple, but every step forward adds other simple mechanics that synergy together (at least I hope so😶)⬇


June 2022:
Still developing the game, writing this post, and preparing for launch in Early Access.
Let's see what the future holds.
Stay tuned & Stay Safe!