Ta-daaa! It's been a very long time coming, but Formula XD, that goofy game about managing your own racing team, has made it to Steam Greenlight.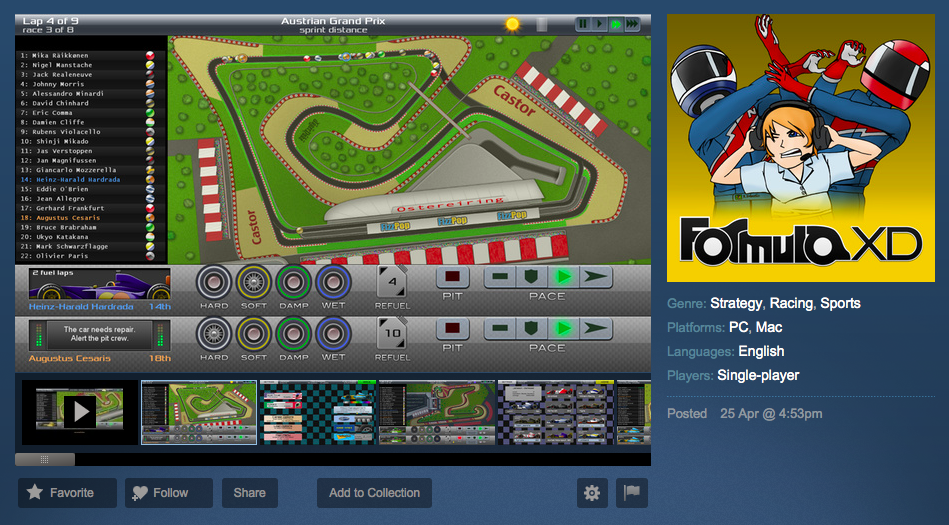 It's been a long time in development, and I held off submitting to Greenlight until I was positive that the game could release in a few months. As my first huge project, and my first commercial project, I'm really excited and anxious to put Formula XD out there for the general public's consideration. And although it's not quite feature-complete yet, it's getting there at a good old pace.
So what remains to be done? More racing circuits, more music and visuals, improved balancing, as well as an overall campaign structure with lots of challenges. It's going to be a very hectic few months ahead, and I'm going to do my absolute best to make Formula XD as good as it can be.
There's not much else to say, except, here's my Greenlight page, if you like what you see please vote Yes! I'll try and put more articles on indieDB in the future.
I wish you all a wonderful day,
Nicholas