0.0.32 Release.
Migrated to Mirror from UNET, and updated engine from 2018 to the latest 2021 version. Matchmaking has been replaced with LAN hosting & requires port forwarding to play with users on a seperate network (port 7777 needs to be open). You can save any server IP's in a list and connect to them from there, or just direct connect to a public IP.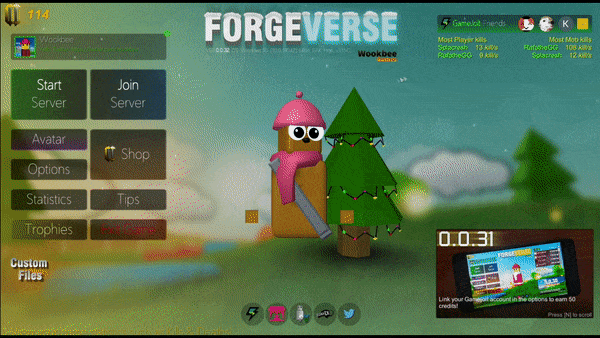 Improved GameJolt friends list UI, now only showing the three last friends online. To view the whole list you can click a dropdown button and scroll through them. All main menu pages now all display the backgrounds in the same ratio instead of being inconsistent.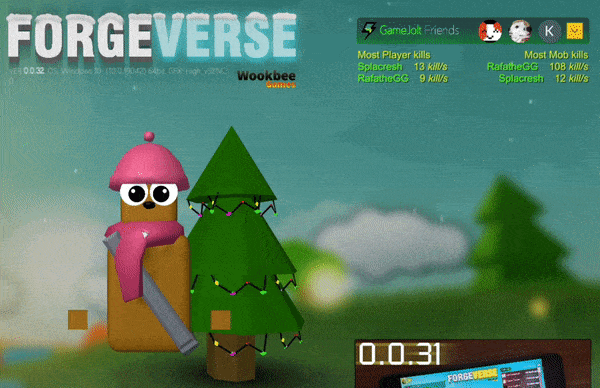 Support for Android 12 (Snow Cone), and added a touch button for toggling the music player. You can now also interact with chairs by tapping on them, jump to get back out.
Updated sprites for sniper scopes, binoculars and fixed issue with alignment on 21:9 displays, all achievements now have slight alterations to their sprites too.
Improved build file loading for clients, now streaming all the objects and materials correctly, especially for larger builds.
Small changes/bug fixes:
Fullscreen button changed to a toggle.
Fixed customisation not applying correctly.
Game defaults to native resolution & fullscreen.
Forum button added to the main menu.
Fixed time of day not syncing for clients.
Fixed leaderboard displaying incorrectly.
Fixed idle animation getting stuck.
New years main menu improved with more effects.
Fixed clients spawning out of bounds.
Fixed /set spawn syncing incorrectly.
Fixed touch buttons not disabling correctly.
Fixed water rendering jitter on larger maps & increased water view distance.
Fixed tree rendering on Bedroom.
Updated Android app icon.
Fixed host syncing varibles incorrectly on server start.