0.0.30 Release!
In-game build file sharing, upload your own builds & download other peoples creations. A Gamejolt account is required to upload & download files. To upload a build, save it in the pause menu, go to the Custom Files page on the main menu, select the build you want to upload with the dropdown & click Upload Build!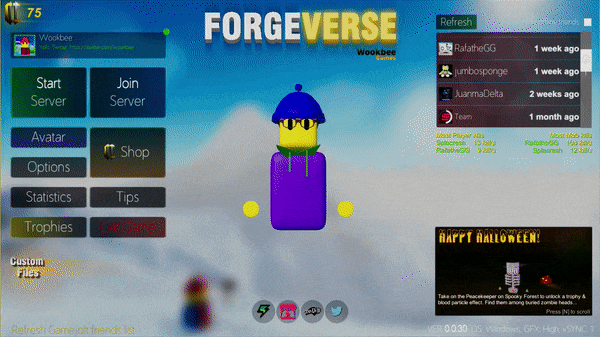 Main menu controller support, displaying a cursor that can be controlled with the thumbstick & interact with the right trigger (as shown above). You can change the sensitivity in the options menu, or turn it off entirely with a toggle.
Gamejolt friends & leaderboards displayed on the main menu, as well as a player card displaying your GJ avatar, name & info. You can also now log out of your GJ account in the options menu. Clicking on any of your friends will open up their GJ profile.
Main menu UI changes, including new bg images, page layouts & animation changes.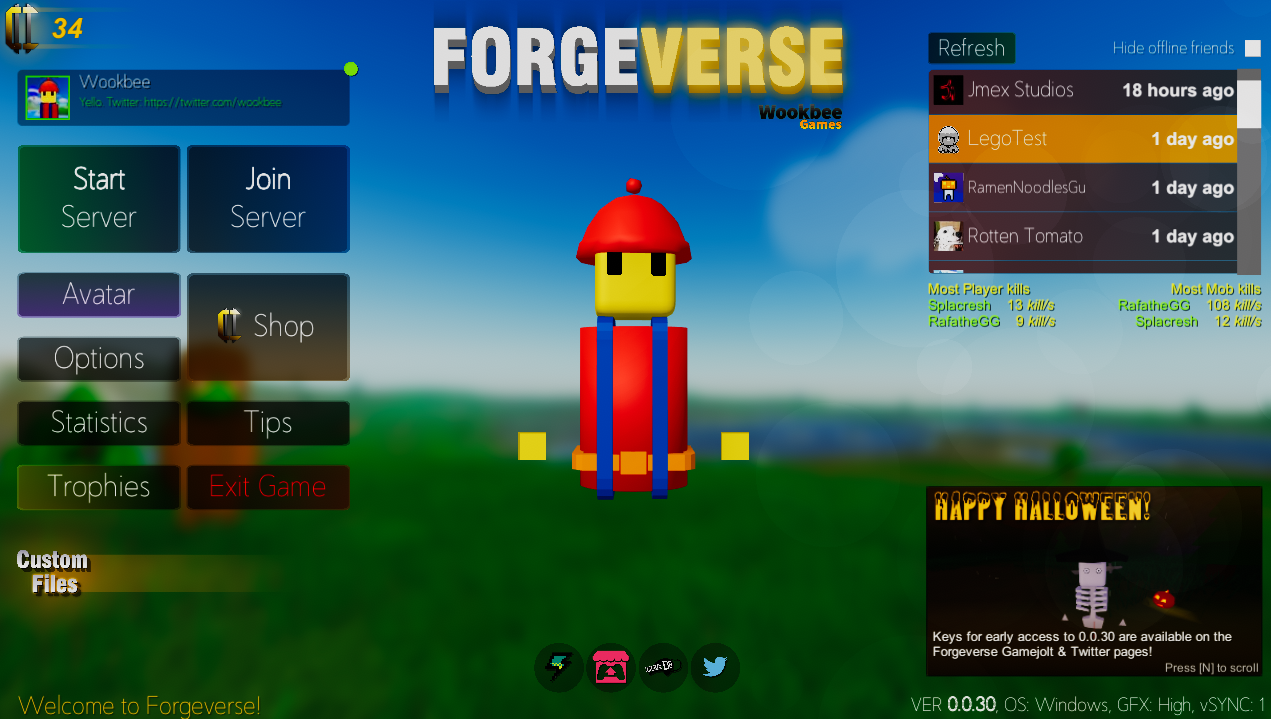 Small changes/bug fixes:
Fixed build toolbar not displaying.
Added option to display inventory icons vertically.
Fixed being able to skip player name entry.
Improved grass rendering.
Reduced bloom amount.
Added anime eyes face option.
More grass added to Paint Arena.
Improved Snow Map lighting.
Fixed bg animation not displaying correctly on 21:9 displays.
Gamejolt scores now only upload if they're better than your previous best.
Flames go out in water.
Added a What's My Token? button to the GJ sign in page.