0.0.25 Release:
Added time options, including: Cycle, day, sunset & night for every map. The preset can be changed by clicking the icon at the top right of the map preview: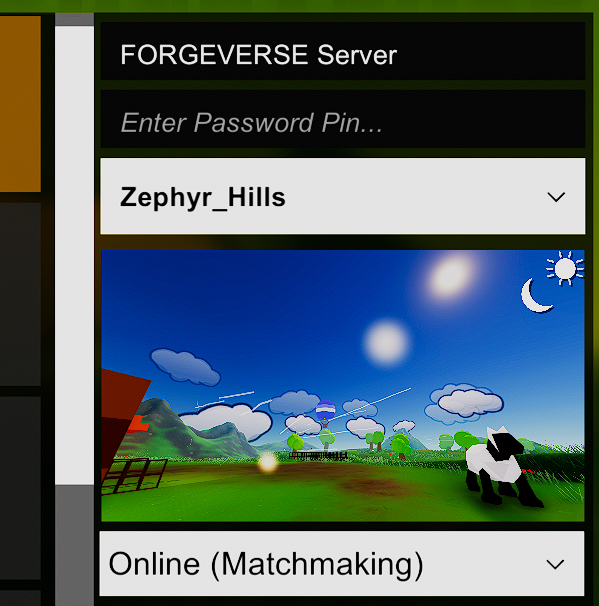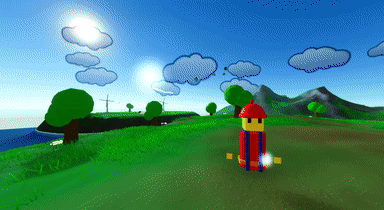 Added new customization options, a hat, helmet & shoulder pads.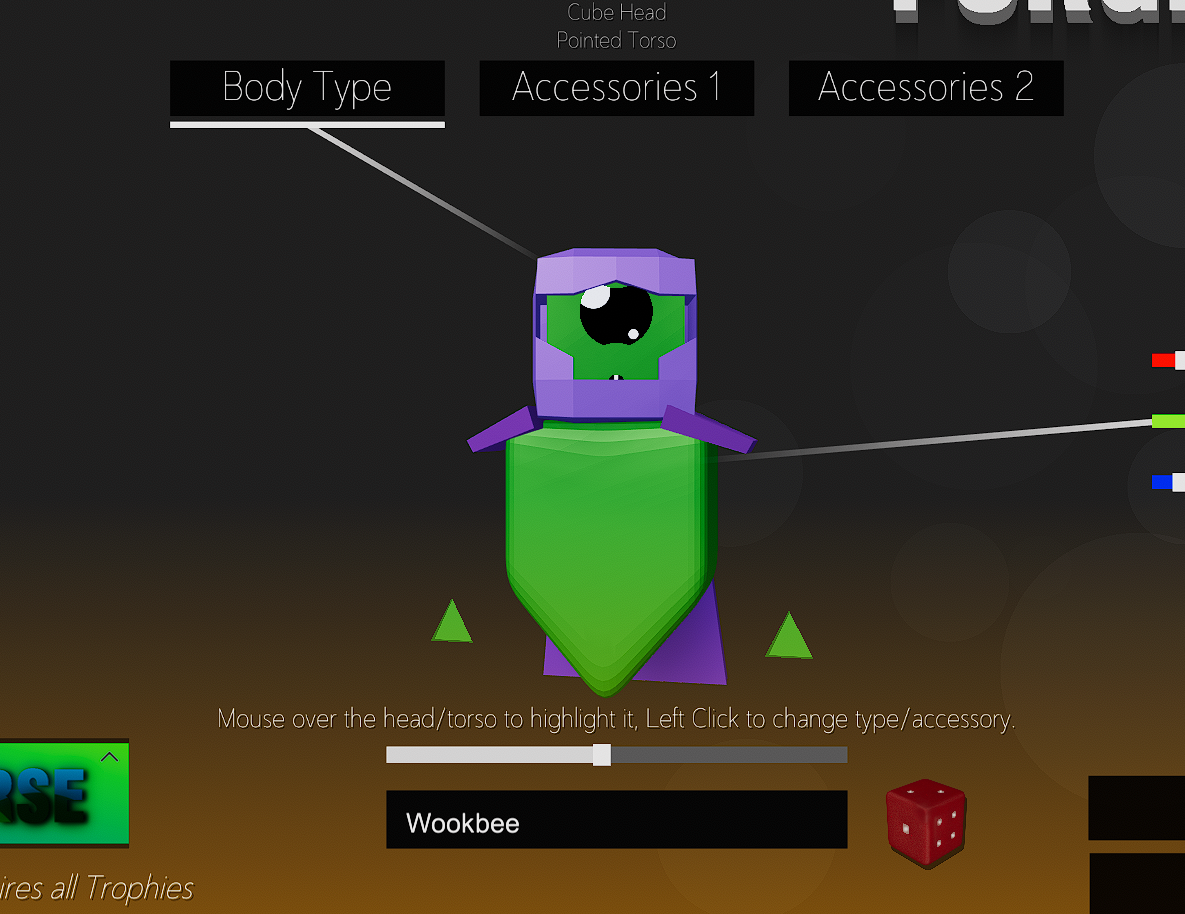 Improved LOD's, with new added lod's, better rendering that now reacts to fog properly & no longer displays behind water. A LOD bias slider has also been added to the options menu.
Added server notification when you start Forgeverse, if there are any servers running a small notification icon will be shown on the join servers button.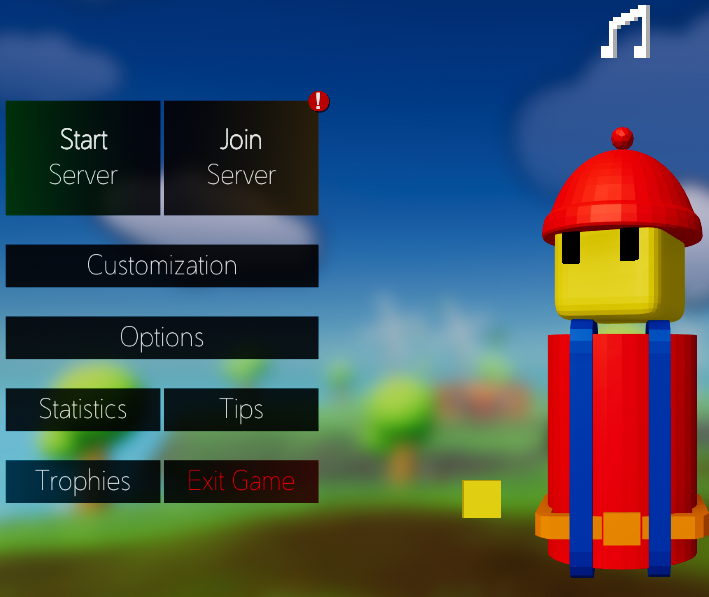 Added balloon item, while held you will start floating up.

Mobs can now damage eachother with their projectiles, and they no longer target players if they're dead.
Music player now has seperate playlists for the main menu & in-game, with all the in-game music being swapped for ambient tracks. The tracks now shuffle properly (no longer playing the same music multiple times) & a song delay slider has been added to the options menu. A simpler notification displays when the player automatically switches track & the music fades out during loading.

Small changes/bug fixes:
Added mob & player, tree & stairs LOD's.
Added check updates shortcut in the directory.
Added average FPS counter.
Menu fade time reduced.
UI scrollwheel speed increased.
Added Press N to scroll through news feed.
Added chatting animation.
Fixed Freecam fov getting stuck if you're aiming.
Fixed sprites conflicting rotation while in freecam.
Added lantern sound.
Increased peacekeeper health & fixed teleporting.
Fixed freecam being enabled while chatting.
Teleporting now has a 3 second cooldown.
Added new flower type.
Mobs now die to spikes.
Tips menu now has more tips, shows controls & a controls txt can be found in the data folder.
Improved build object shader.
News opens devlog when clicked.
Parachute now checks you're falling down before opening.
Improved night lighting, shadows are no longer cast from underground at night.
Fixed idle animation playing while moving if the same keys are held continuously.
Fixed modes not saving correctly.
Fixed projectiles blocking AI targeting.