0.0.17 Release:​​
​Server create menu layout has been much improved, & now shows a preview picture of the current selected map. Other main menu pages have also had adjustments​ to the layout.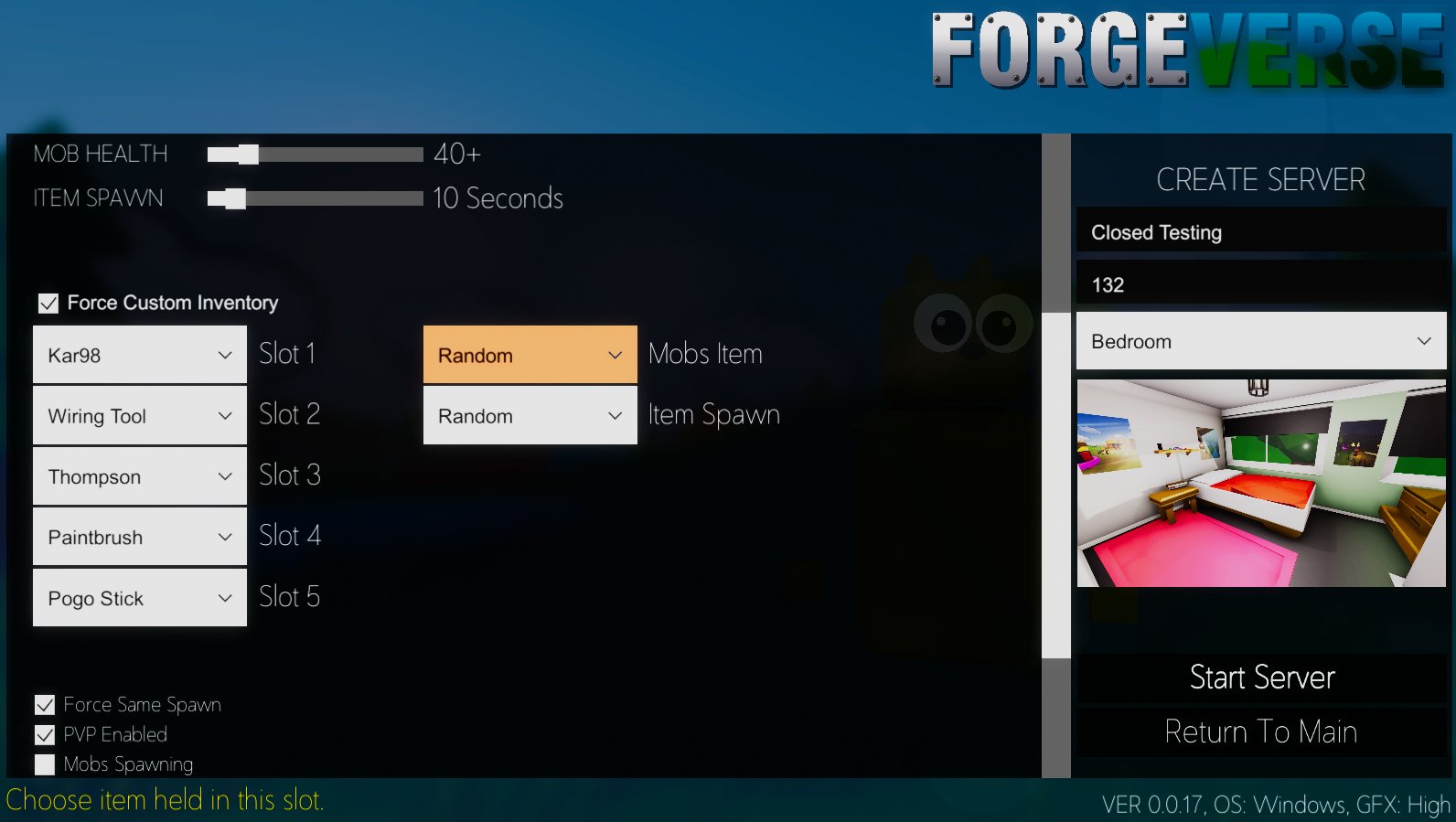 ​
Added more terrain to Zephyr Hills & an air balloon that rotates around the map.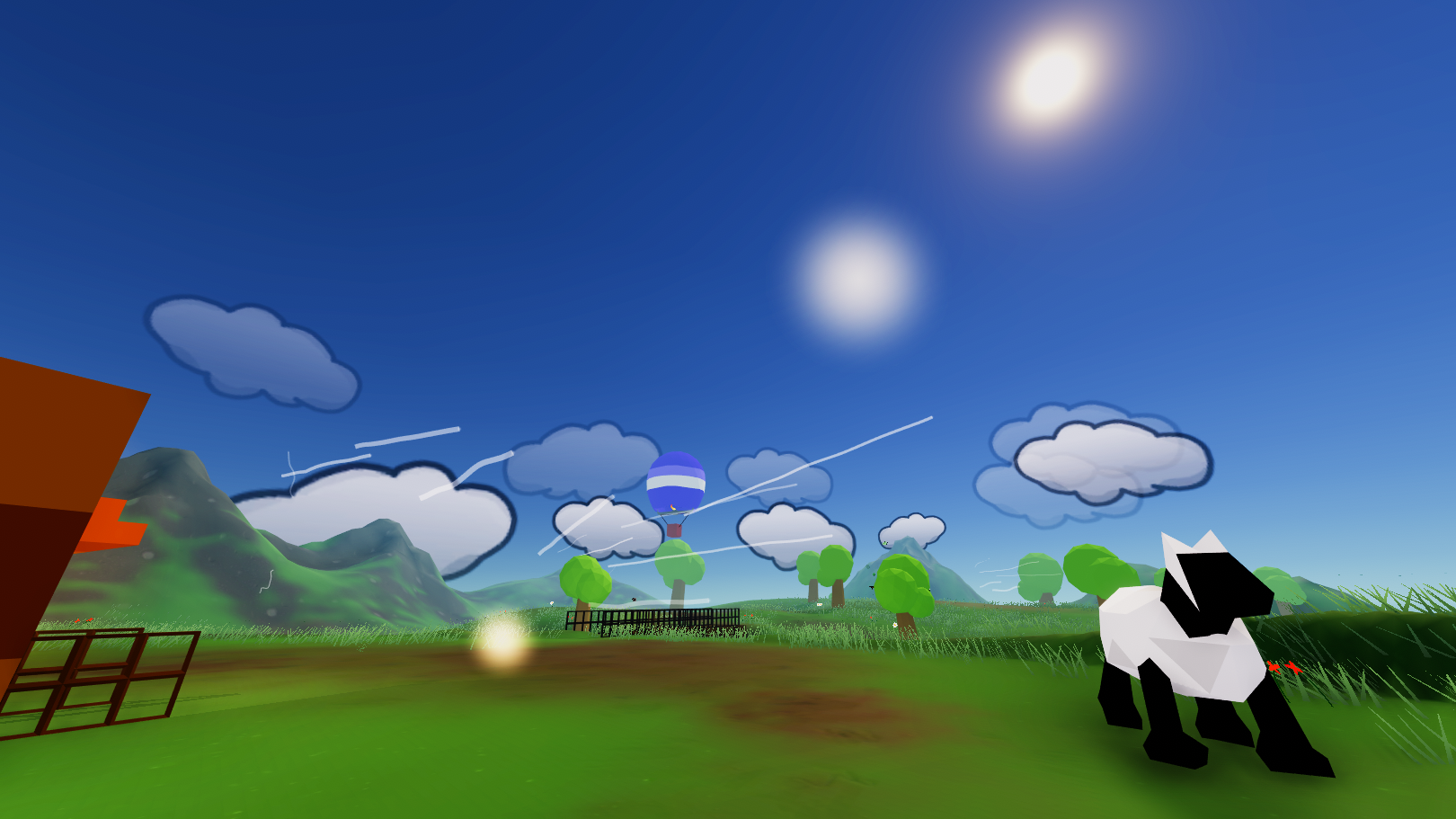 ​​
​Hidden fireworks button added to Island Royale.
Player names now only display if you're looking at them & if you're in range.
​Improved grounded detection, making jumping feel a lot more forgiving on thin platforms & edges.
​Tutorial map terrain improved with more detail & the invisible walls have been removed.
​Teleport command added: /tp (playername) (playername), much like many other commands, only the host can use this.
Added 3 new achievements for customizing your character 10 times, setting the fireworks off on Island Royale & riding the hot airballoon on Zephyr Hills. Other achievements have had their values changed, for example, the Rampage achievement now requires 500 mob kills instead of 100.
Added new killcards:

​

​


​​​
Small changes/bug fixes:
Fixed tripod camera not rendering.
Fixed character not rendering in tripod camera pictures if in first person.
Flatland size doubled.
Changed fence texture on paint arena.
Optimized game assets to reduce file size.
Build file button has animation on main menu.
Removed some old killcards.
Fixed player name rotation.
Replaced build sound effect.
Spooky forest lighting changed.
Added more tips to the loading screen.