Hello Gamers! I am proud to present to you our fresh game Forest Spirit!
In Forest Spirit you take on a role of a wise druid, who is protecting an ancient forest from invasion of huge evil bugs, searching for it's source. Your arsenal will be consisting of various trees and plants. You will be even able to use the forces of nature to your advantage! But be careful! The bugs will not ignore your precious plants! They will chew right through them, if you plant them too much in their way!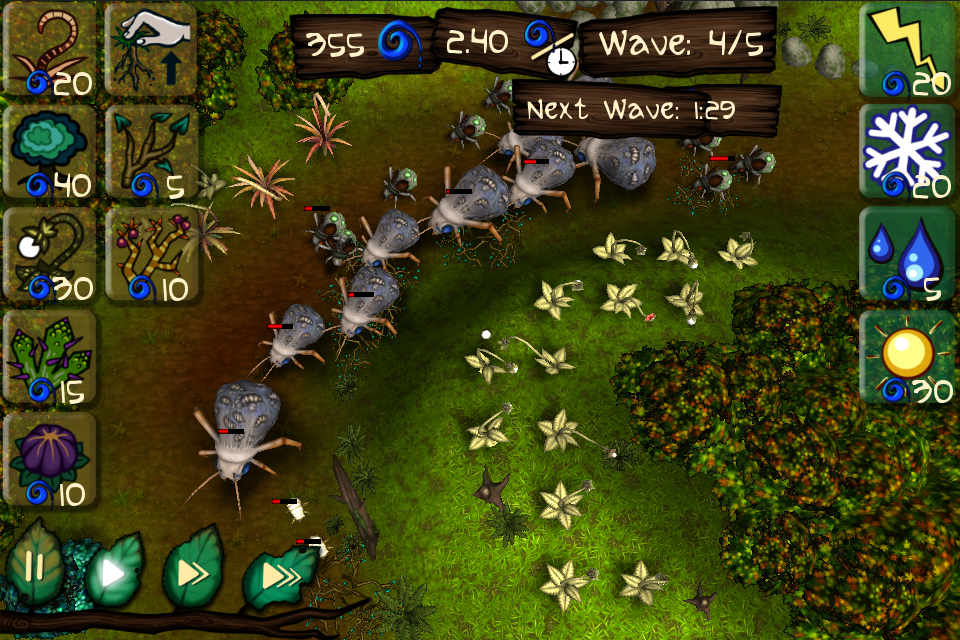 Forest Spirit features:

- Build the best defense against ever-changing AI behavior in four difficulty levels
- Command the forces of nature with powerful spells - conjure up the tempest, heal plants with sunlight.
- Vanquish hundreds of enemies on one screen and guard the precious tree of life
- Challenge your friends and players around the world in special arenas and see how long you can survive.
- Play epic battles in full 3D on your mobile device - hundred plants vs hundred bugs is quite common sight!
- Fight through the campaign and save the forest, you may even find out, why are the bugs attacking
You can find it on:
or
or