Due to great feedback received from the gaming community, Arizona Derby level design team working parallelly on the 3rd level, codenamed as "Forest Rampage".
The idea is to additionally expand the initial game map and to enable to players more exciting of off-road driving, as well amazing stunts and actions, which would be just for this level never forgettable.
Basically, every map will have their own features and their own way to play in order to finish with a higher score or to experience more amazing features.
It features rally cross through dirty forest roads, as well through deep forests, through many crashable obstacles, like wooden barracks, barns and other objects.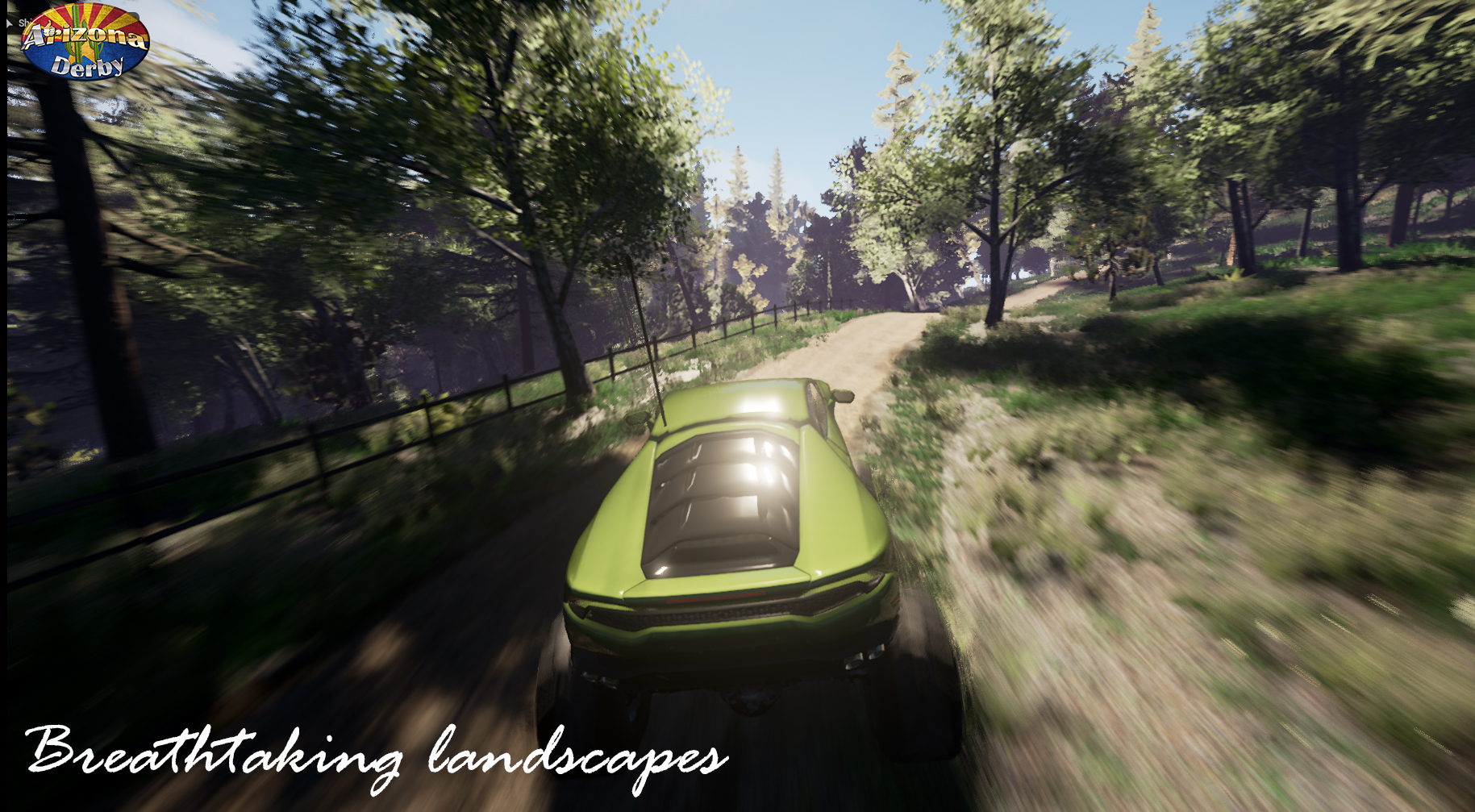 Players will have plenty of choices to score and finish a game with stunt through woods into forest barns and other amazing wooden and stone obstacles, which would break out in hi-end physics systems.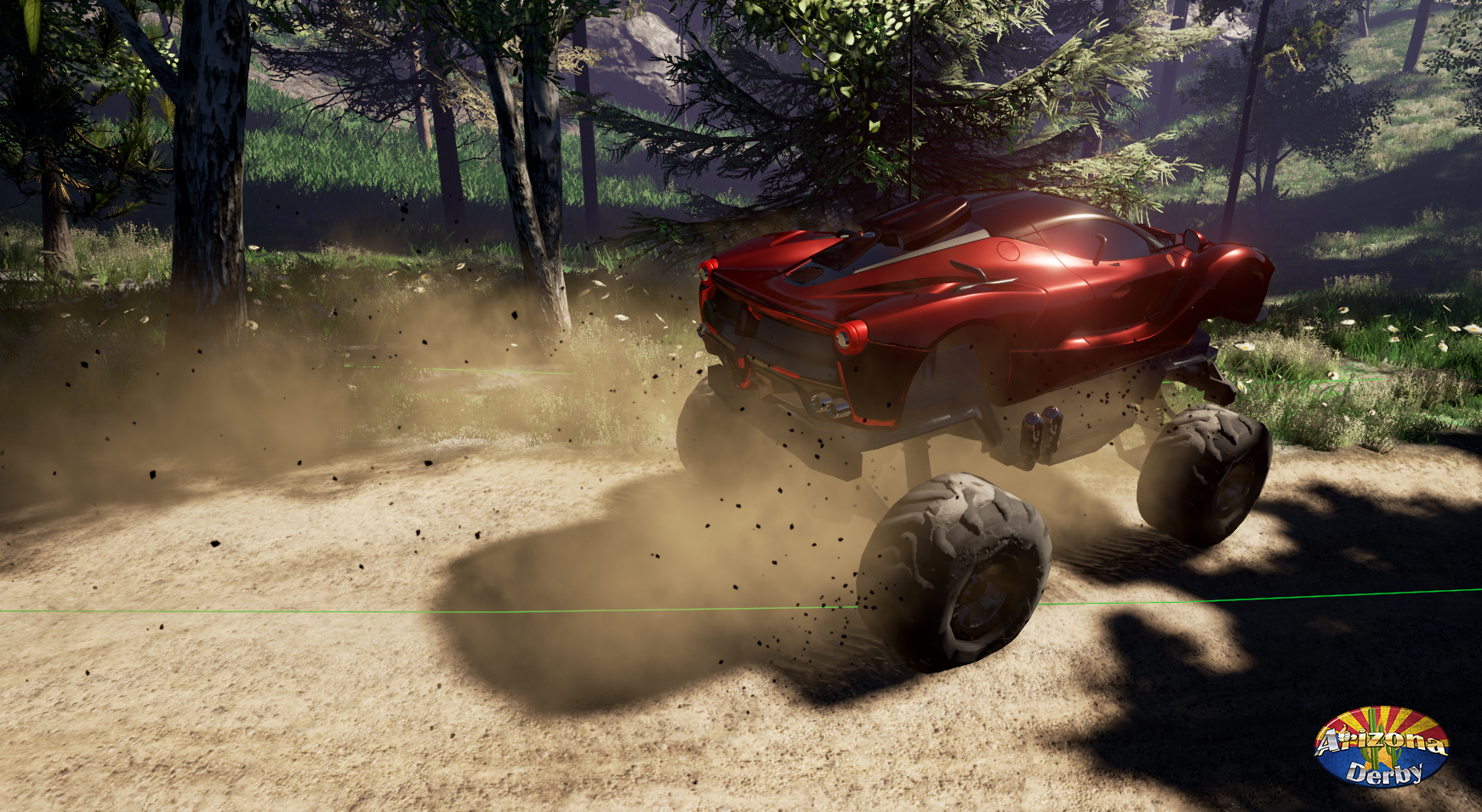 Our idea is to make unforgettable adventure through deepest forests and to evoke realistic feelings of this exciting racings. Gameplay video of map coming in description section as well as pictures.
Here you can check basic gameplay of map: