Background
This week has been focused on creating new models of towers (the basic versions of the towers until special versions) .
Just a reminder, the first version of the creation process of towers and upgrades had no requirement to possess specific models for each stage that the tower is (normal or special).
And what changed?
A lot has changed in the process, mainly so that if there is no configuration of objects "special" the process of the Tower remains unchanged using uses common Tower as a special Tower. In practice it helps me enough not to lose the pace in testing and make me make me have all the special versions ready.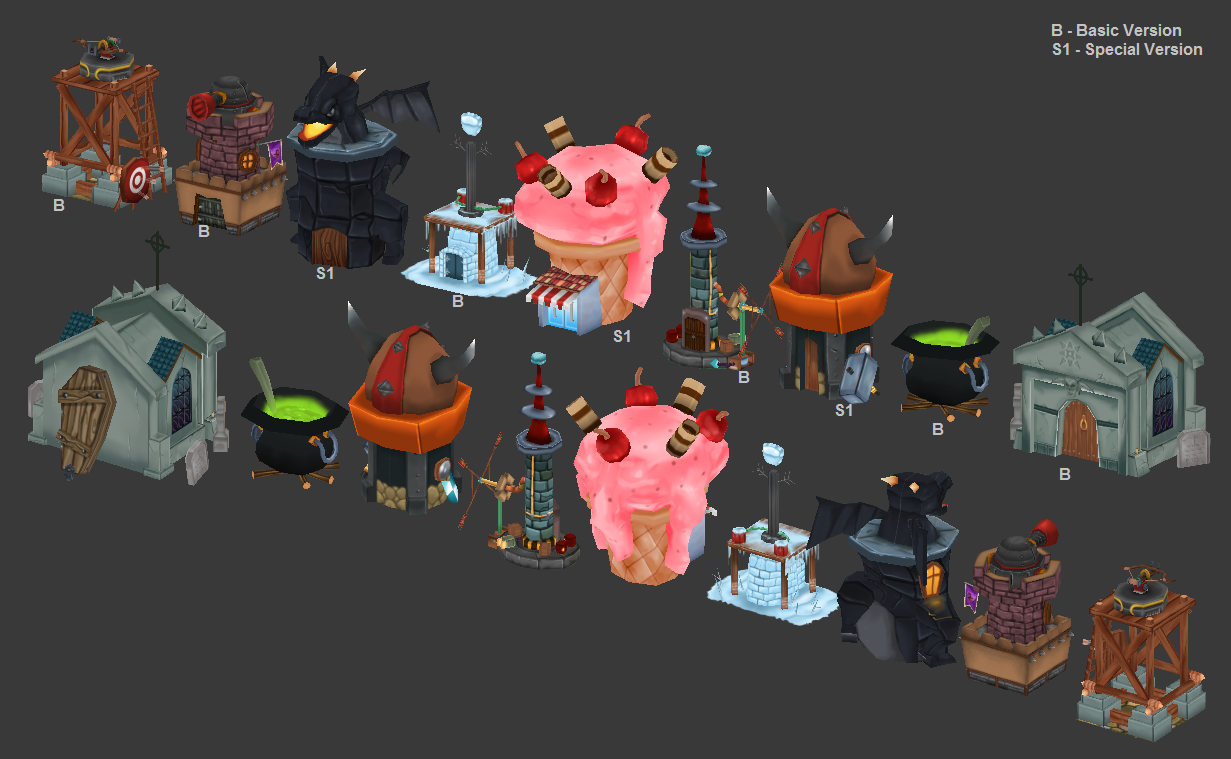 Another point which is also well worked is the concept of change of behavior when towers are changed to the special level chosen. For example the ice tower when changed to ice cream Tower will have the possibility to play 3 shots simultaneously but will no longer have the same precision that its previous version had (not missing any target).
The idea is to really make the player think of strategy and knowing that your choices may bring benefits or not
New towers... new behaviors
Put a new 3D model in engine is only the beginning of a very thorough process and that takes days to be reasonably good. The results for that are standardized with prefabs and behaviours standards require a certain degree of customization for every situation/behaviour of each tower.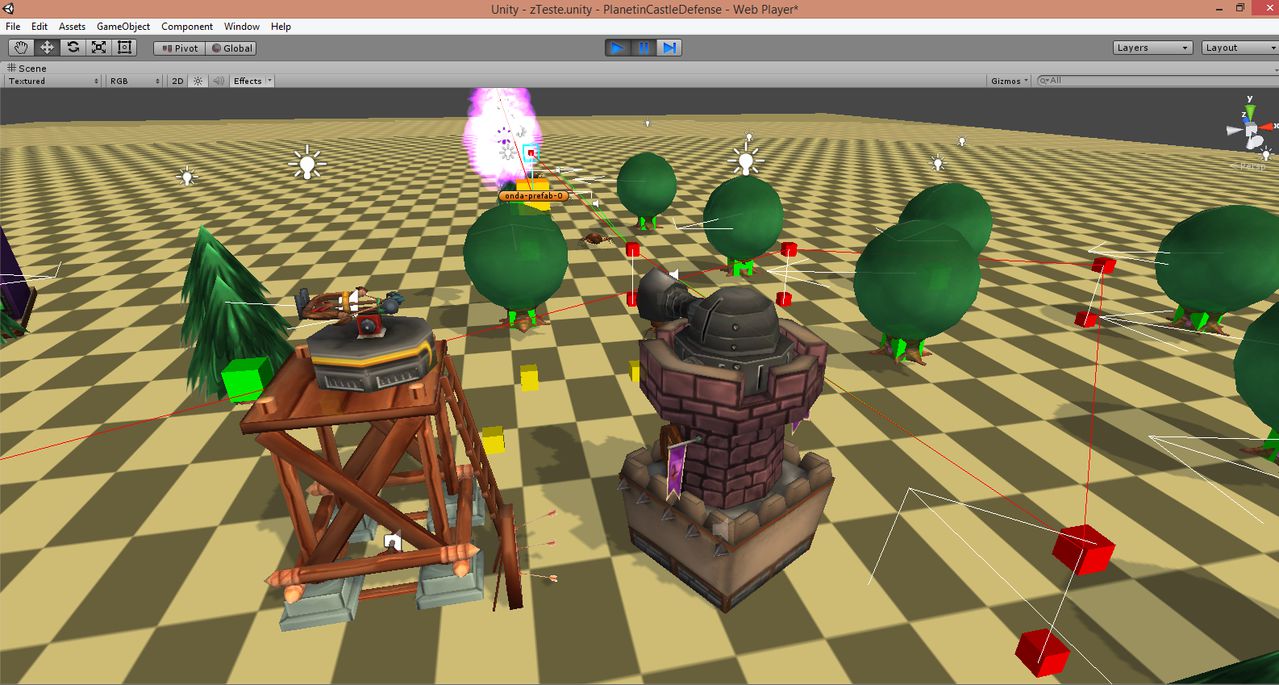 As I mentioned in a previous post, the towers already has now by default a prime target and two helpers, this default helped me a lot to improve the behavior varied from Tower to tower with some properties passed from the towers to their shots I can create different behaviors faster (but still is a long, slow process)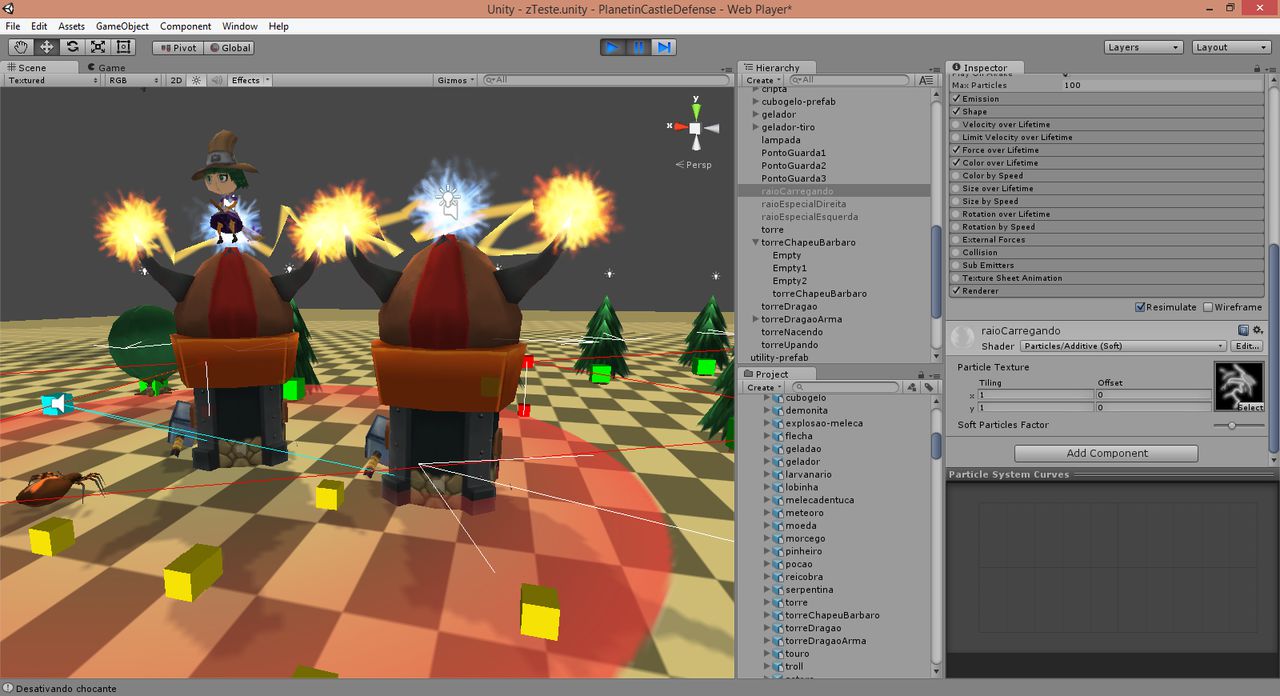 Another important point is the effects of gunfire that also vary from Tower to Tower and from level to level, have made many variations of textures and materials to have Visual results that help identify what torre has taken an action.