My game has been stolen and re-uploaded to gamejolt by a guy named Fireteriti.
Before i say more; I NEVER uploaded Five Nights in Minecraft 3 to gamejolt, i have an account but i never put FNiM3 up on there.
Fireteriti directly stole Five Nights in Minecraft 3 and claims he created it. I will not accept this since he is not giving me ANY credit for making the game.
I will now post the "DevBlogs" he wrote and say when he's lieing.
FNiM3 Released.
"Hello everybody again, The download to FNIM3 is finale out today. I have download it right now and it is a big Version of the game,
I will be creating another game soon. This is the best one I can ever think of to my self. Thank you all for supporting this game
and I will see you on the next FNaF Fan-Game what I will create next."
(Comment: The download he post up on Gamejolt is my game from IndieDB, he doesn't mention anywhere that i made the game and not him)
FNIM3 Trailer Released
"Hello everybody again, I have released the Trailer of Five Nights In Minecraft 3. Thanks to a guy named, Lucasion made this trailer to me, and sended it to me. So I have to say this is a really Rare moment right now where if someone sends you a trailer and you do not even notice it.
So thats all what I have here for this Devlog."
(Comment: No, I did not make a trailer for him. I created a trailer for my own game. The fact that he says he got the trailer sent to him by me is completely false. I first found out about this guy today. Youtube.com That is the Trailer i uploaded 29th of august 2015. He Uploaded the game the 2nd of January 2017. My game was release way before this too, in September 2015 to be exact)
FNIM3: Coming soon
"Hi there everybody, let me introduce my self. My name is Fireteriti, and I am a FNaF Fan-Game designer. I am making my first FNaF Fan-Game called,
Five Nights In Minecraft 3. This is going to be legit!!! Now you see where there are 4 Teaser Images of the game, those characters in the teaser images
will be in the game Five Nights In Minecraft 3. I am making the first ever FNaF Fan-Game I will ever create in my life. I use Blender for modelling the characters,
cameras and the jumpscare. I hope all of you guys who are listing to this Devlog, I will not let you down, and I swear I will never ever cancel this FNaF Fan-Game.
So that is all what I have to say, I will see you, in the next Devlog."
(Comment: The first 4 teaser images he is talking about isn't even from the game, and one of the pictures is designed by me, but to a different FNiM game. The Light Blue Bonnie [Which is seen below] is from FNiM:GO, a different game i was planning on making. Indiedb.com . He is claiming to use Blender to create the models for everything, when first of all he didn't make them. And secondly it is made in Mine-imator. He says he will never cancel the game because he knows that it has already been released by me.)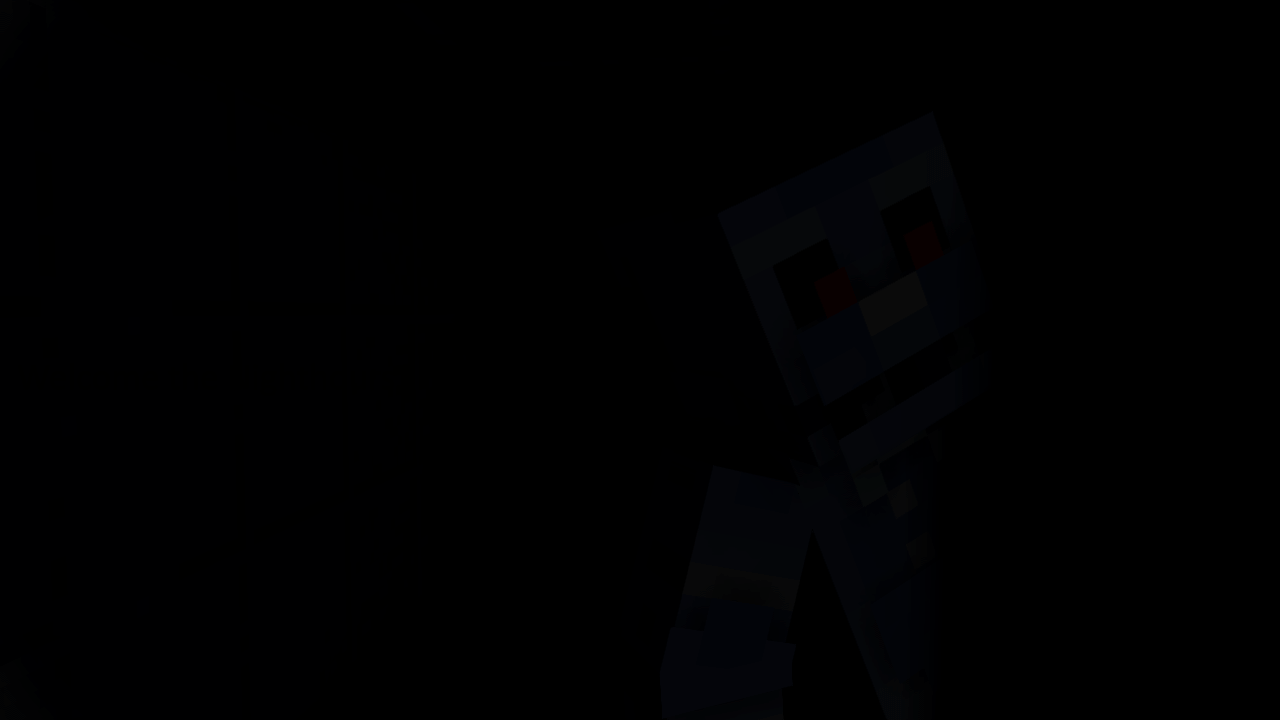 I will be very greatful if you could go and report the gamejolt page and call him out for being a liar and thief.