The Techies

I started implementing the second stage of humans of Floatlands – the Techies clan. In our previous updates we presented the Farmers clan, or rather buildings and props that they will be using. 'The Techies' are innovative people that want to simplify their life with the aid of machines and technology. After the split they found shelter in old factories which they rebuilt and used as a center of their future settlement.

The shelters and other buildings are constructed and carefuly fused together mostly from scrap materials they could gather. Strong metal foundations and steel plated walls are often reinforced with thick layers of metal plates to protect the inhabitants from the outside world. For example, a settlement will usualy consist of several living shacks accompanied with a clan vendor shop, and of course a large factory complex.
Continuing with dungeons

I also made refinements to the dungeon system by adding it's own pathfinding using Unity3D's new NavMesh system that was introduced in the latest stable build (5.6.) – it allows you to bake and manipulate NavMeshes in realtime. The bad thing about the system is lack of good documentation so I had to figure everything out by trial and error.

Here is a quick video preview/dev vlog of features I've been working on – Techies, Farmers and dungeons (currently caves only, including its procedural generation and navigation mesh system):
---
Electricity starter pack & Techies houses

I've been putting the finishing touches on the cave and electrical devices. For the cave I made LODs (level of details models) and we added path finding meshes that mark walkable floors in the dungeons, so the NPCs can find their way. For the electrical system I made some lights, an animated charging station and a charge indicator that will be placed on various devices to show the charge level of the device. All electrical pieces also got their item models (models that show in the world when they are dropped by the player or as loot).

After that I also made some structures and models for the Techies clan: two houses, a firepit, some clutter items that will be lying around and wheat that they will grow as their main food source under their growhouse.
Repair station implemented

Lots of electrical devices models needed implementation so I focused on the repair station (a device which heals a player). The animations for repair station work very smoothly – if you are hurt, you just need to step on it and the device starts repairing you. Remember, the station needs to be properly powered up by electricity or else it's going to do a poor job. This is a short preview of how it works.

I also added critters to the game – they were a bit difficult to implement, because they are so tiny and it's hard to navigate around an island. For now, critters in the game include rabbits and chickens. Rabbits will hop around on the grass and run away from scary things. Chickens will mostly be eating and showing off in front of you.
---
Props for Techies

Techies will also come with their own set of unique props. You can see some of them on a quick concept sketch below.
---
Chris Plexidas joins our team

I recently joined the team and, as this is my first post here, I owe a few words on who I am. I am making music for 15-some odd years and have worked with a few bands over time, while still making my own stuff under the name "Whelp". The past year I've scored a few documentaries and launched "Ghost Airplane", an electro-pop project with which we released our first EP. As an avid fan of videogames and catchy tunes I am excited to have the opportunity to score the original soundtrack for Floatlands.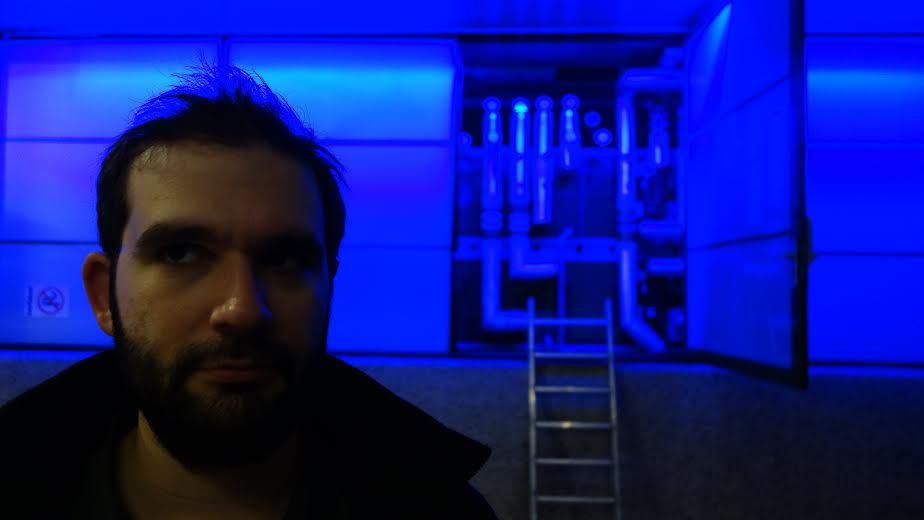 As the previous dev logs suggest, I will be aiming for a vast ambient sound that will be gently modulated to give a feeling of unease while still feeding you with curiosity on what is behind the world of Floatlands. My major inspiration is the music of Boards of Canada, with a hint of Brian Eno and Jon Brion. But as Floatlands evolves, so will the music and I hope you will stay tuned for it.