We updated our world with new types of islands (Shelf, Normal, Mother, Father) that were described in the previous post. We added several points of interest that will hold a certain kind of loot.
POINTS OF INTEREST
SHACKS will be free to loot and the easiest way to obtain items. They will encourage you to explore every part of the world.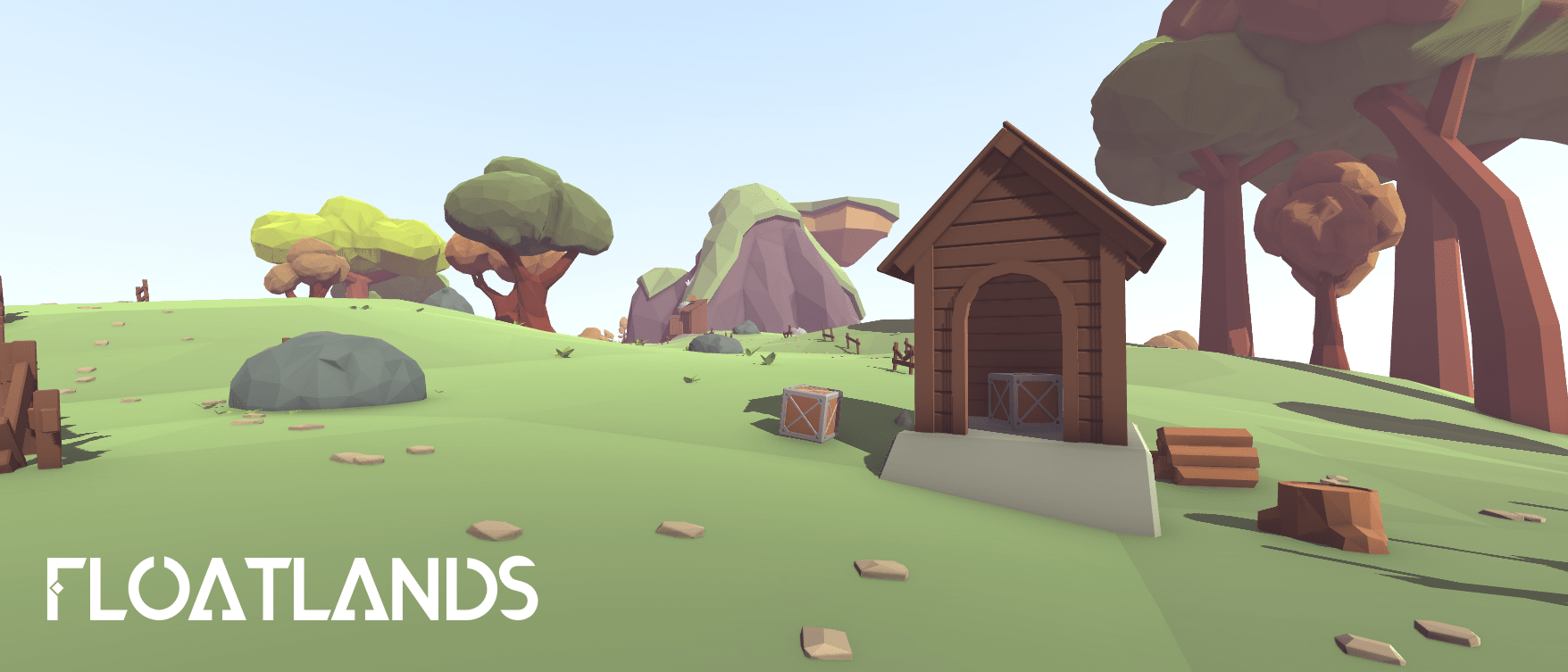 TOWERS will be heavily guarded by enemy NPC robots and the difficulty to overcome them will vary: more difficult -> more valuable the loot.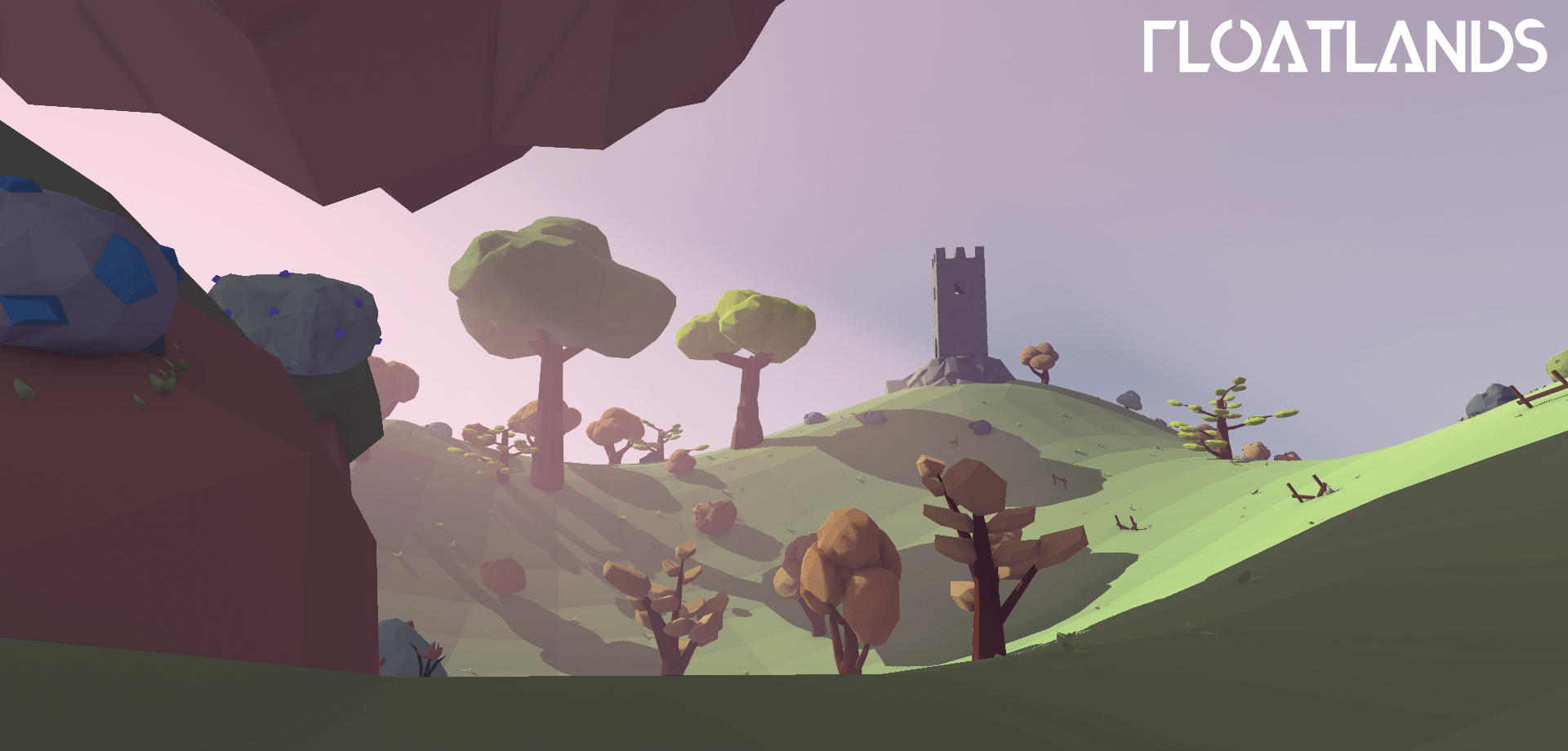 RADIOACTIVE SITES will be easy to spot, they will be filled with barrels that will emit visual green smog. Radioactivity will cause you a little bit of damage so you'll have to watch out when deciding to loot there.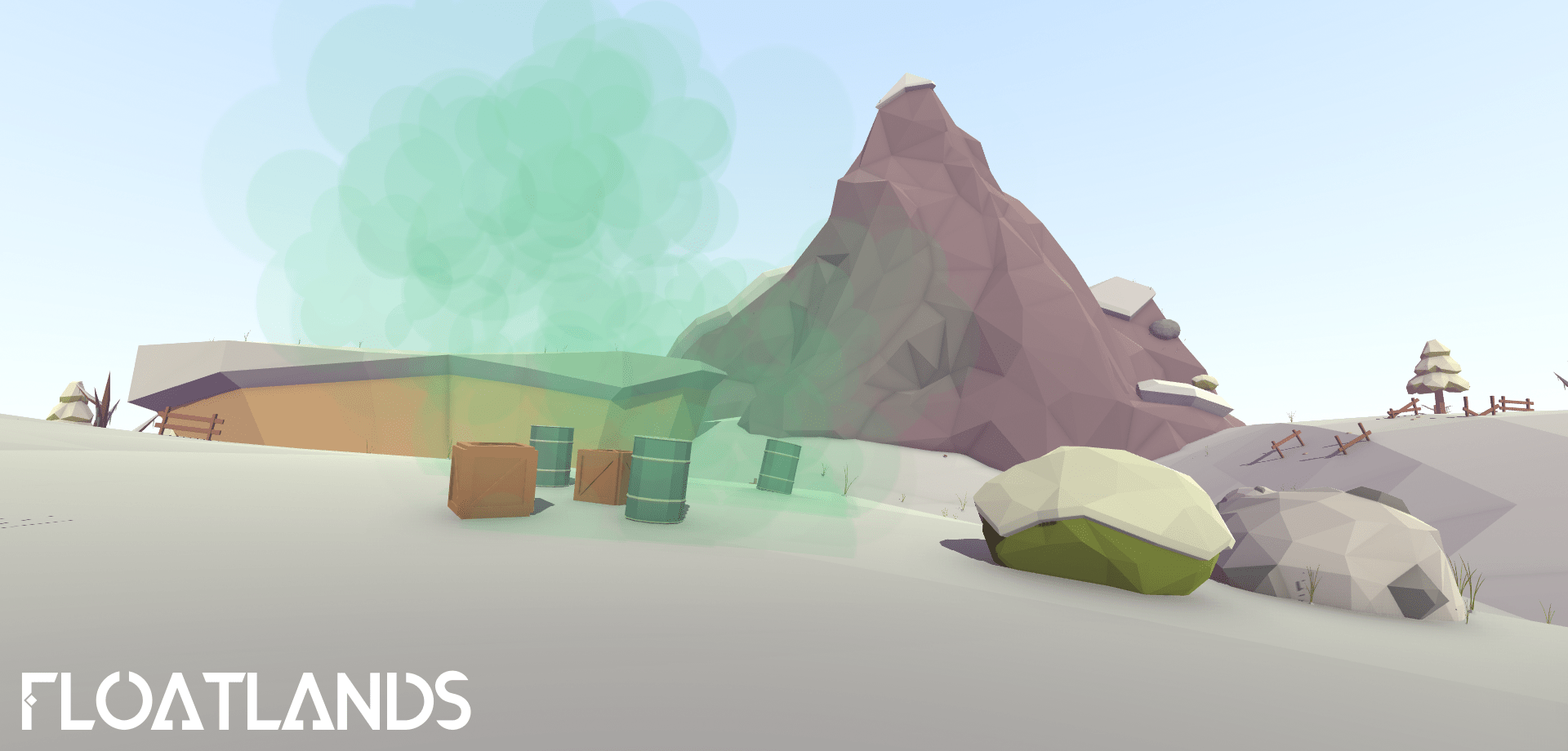 FLYING FORTRESS will be the most difficult to capture (master difficulty). For now it's in concept stage and we can only show you some prototypes.
---
In recent updates we also implemented volumetric lighting that will add to your experience exploring these worlds. By now you may have noticed that we give a lot of attention to lighting and shading – especially experimenting with shaders, because our basis is lowpoly and visuals are vague without these additions. We managed to change our world generator from a random one to procedural. Now we're ready to start working on the gameplay (questing, random encounters), exciting stuff ahead…