These are some models for spaceship-pickups. They can be collected by simply flying against them. The type of pickup ad its distance will be displayed on your HUD via a small symbol.
Different classes of pickups also have different designs:
Repair glows blue.
Weapons and Rockets glow red.
Tech and Powerups glow yellow.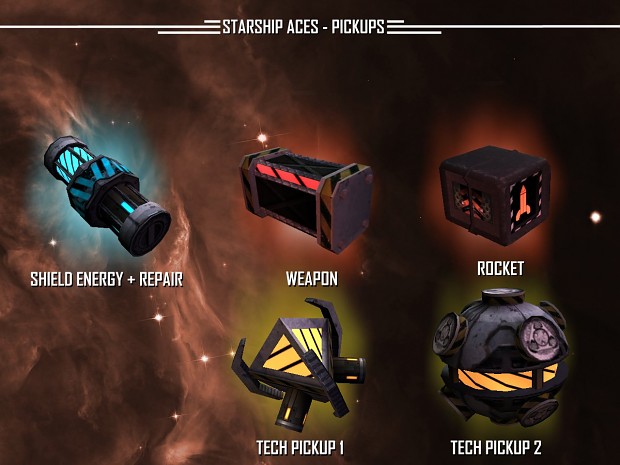 They are floating in open space or will be provided by larger support-spaceships.