Flight O Flight V4.0 has been released today. Many features of this game have been improved.
Watch the game trailer given below which gives you an idea of what the game is all about.
Features of Flight O Flight V4.0:
Destroy as many planes as you can!
Destroy the ground units!
Continuous game play!
Unlimited number of bullets to fire!
Three different firing modes!
A wide range of enemy planes having different firing modes!
5 Lives to play with!
Gain Lives while you shoot!
Fighter Planes of different colors including yellow, blue, red, green and More!
Stop the enemies to conquer islands!
Beware of Ground units!
Attain highest possible score!
Shoot'em up type!
Gain health balloons to increase your health for making a way of surviving longer!
The battle gets harder as you proceed!
Challenging gameplay!
You must survive for a given time interval in the battle field! If you can survive for that given interval of time, you win!
All future updates for free!
Some screenshots have been provided below: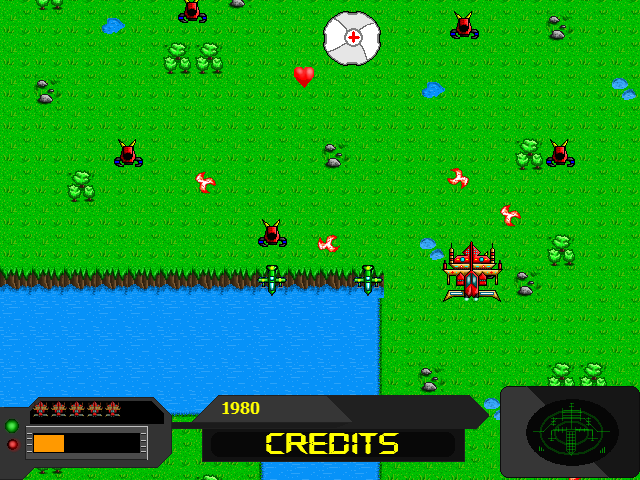 There are some ground units which earns you more points than any other planes. The ground and water graphics have been redesigned.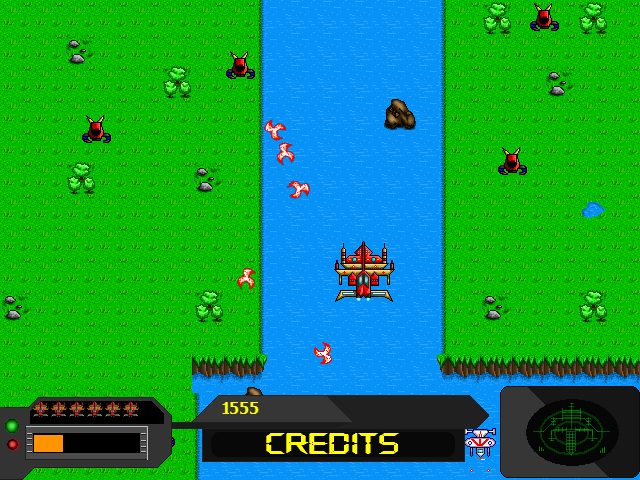 There are many island of different shapes and sizes. The player can move to right and left faster. There are three kinds of bullet firing modes which makes the game more interesting.
The UI has been changed too which is visible at the bottom of the screenshot.
Features added/improved:
> The height of the plane has been lowered!
> Water effect has been changed!
> Islands have been added!
> Ground units have been introduced!
> Some fighter planes have been added!
You can download this game for free. If you like the game you can support my work by paying whatever you think is good for the game.
Thank you.