Flauchers Finest presents Troopers VR - Join Up Now!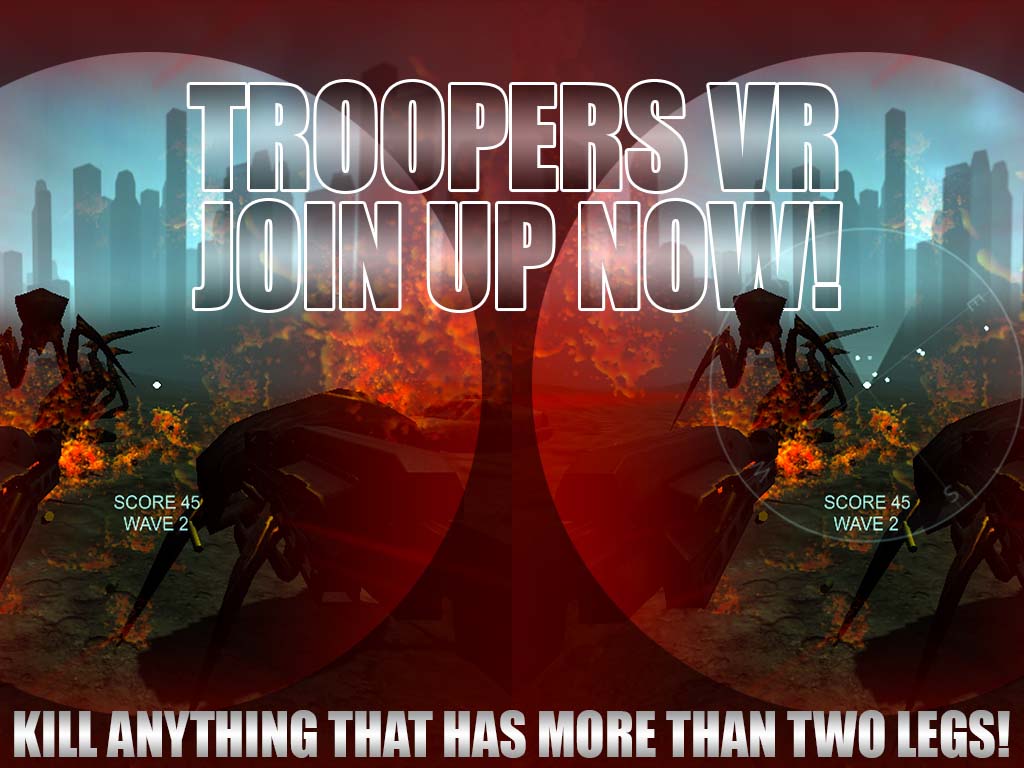 Troopers VR is the first 360-degree first-person shooter for virtual reality headsets. If you have a VR headset, no additional input device is needed. Players can control everything inside the game with a virtual cursor. As you collect and upgrade your weapons to shoot down space bugs, it will feel like an experience that came out of the movie "Starship Troopers."

Troopers VR - Join Up Now! is available for download from the AppStore.