Here's the video, enjoy!
I think the shop keeper is one of my favorite features included in Flack. Prior to designing him, I was at a loss towards creating a shop. I wasn't sure if I wanted to allow players the option to shop after each level or if I wanted there to be an option when the game was paused...so I did neither of those :D
When I decided I wanted the shop keeper to be an NPC, I began working on the artwork. For some reason, I wanted him to look a lot like the Poe sisters from Zelda: Ocarina of Time, yet have a 'Flack' style included. I first began searching through my old game content for ideas. This should look familiar to those who have played Grindventure.
Here's a sprite of the Logman from Grindventure: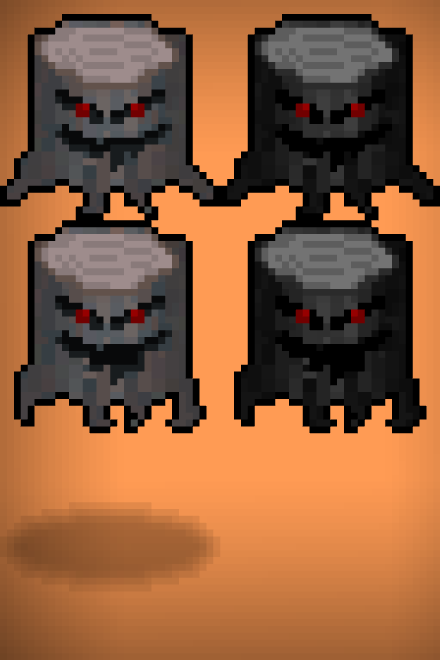 Here's a side-by-side comparison: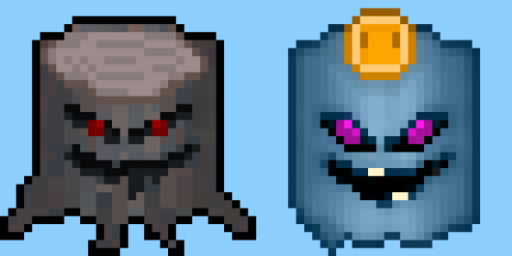 When I had the 32x32 design finished, I then worked on the realistic design for the shop: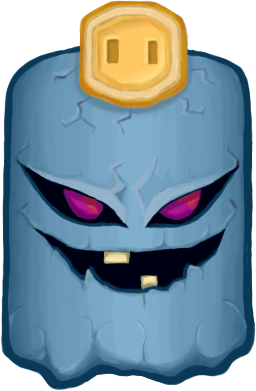 This took about 2 hours to draw and polish. From here I played around with different backgrounds: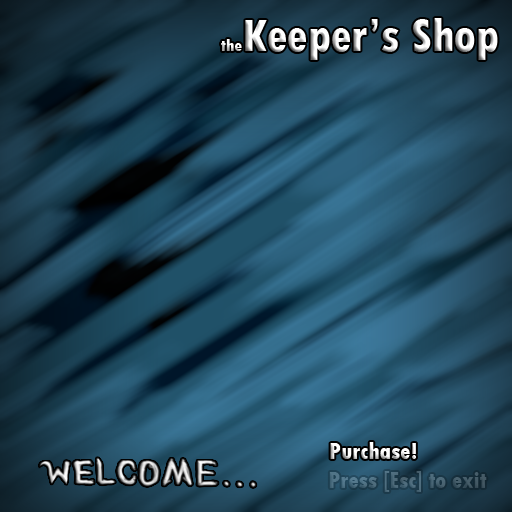 I really enjoyed creating this feature and I hope you guys like it. Feel free to support the new greenlight page listed on Steam and put in a good word. To learn more about that, check out this link: Steamcommunity.com
In other new, if you haven't heard of indiebundle.org, you should really check out their page. Flack has been included in one of the platformer bundles for a low price for 3 games which is pretty exciting. Check em' out here: Indiebundle.org
Thanks for reading!