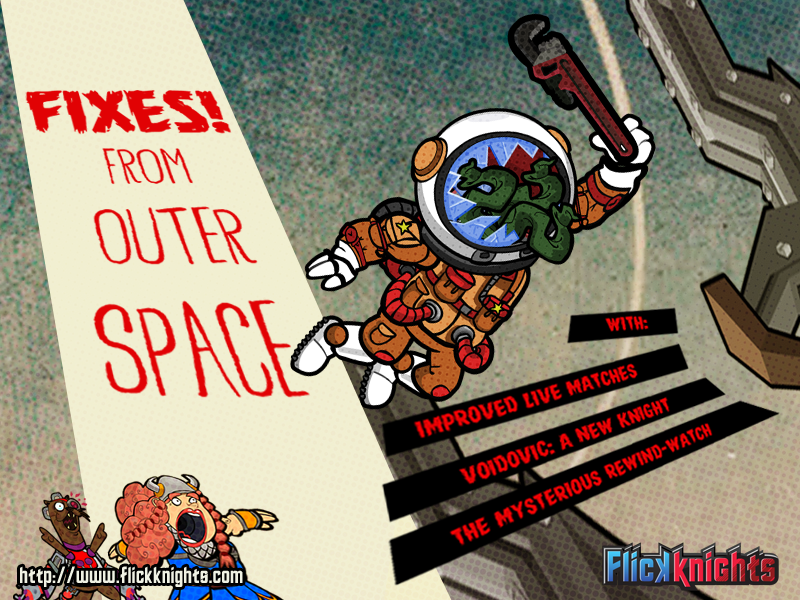 Live Matches Fixed & Much More
We heard you all and the latest version of Flick Knights comes with great improvements
Live Matches Improved - No Loops No Crashes!
NEW KNIGHT Voidovic - Flicked From Outer Space
More Customization Options
Your turn is looking bad? Tap on the Time Clock to retry it!
Registration Streamlined - No Email Needed. Tell your friends!
Time to get back into the Flick Arena.
Download the Latest version on iOSor PC & Mac.
If you need any help to get back into the game, send us an email to info@flickknights.com with your Coach Name.
Thank you all for your support.
Let the flicks be ever in your favor.
- Flick Knights League