After many hours, losing a bit of sleep............... I eventually got all the levels together on Doom 1 for the Doom 2 engine. At the moment I'm going to look through again for any bugs, etc...
If all goes well then I'll be uploading soon, also you can check a new recent build here from the other day that I uploaded: (Doom 1 episode 1, partly episode 2)
Also if anyone's interested this is what Doom 1 looks like as one Map: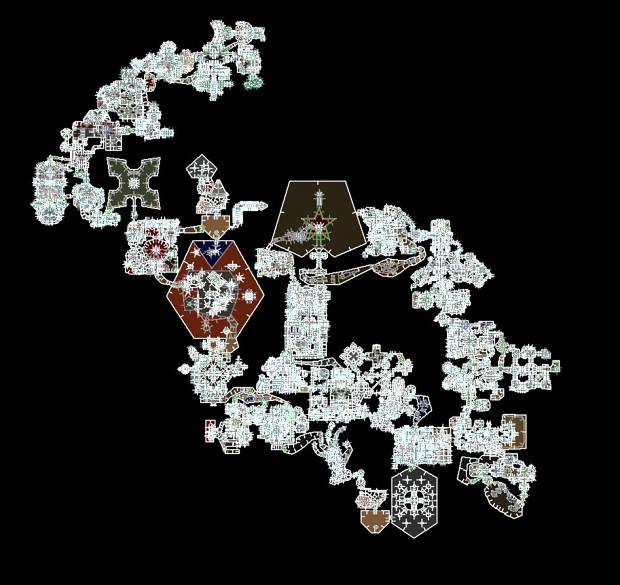 Compare that to a classic map: Doom 1 e1m1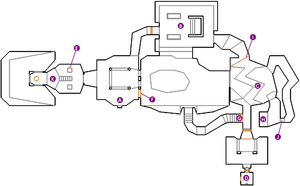 So if you can see the Doom world is pretty big, hopefully soon will get on working on Doom 2, will consider Master Levels, Final Doom but it really depends on the Doom engine's limitations.
Also all the weapons/items, keys, secrets all still exist but the teleport's to the secret levels have been turned off, built around my level design instead.
For multiplayer it's not recommend using Zdaemon, recommend trying it in Zandronum since that seemed to work in 'Broadcast to Master/Lan' since that's what I have been testing the game on. If anyone has any bugs then please comment.
So in short it should work in co-op/single and multiplayer but I haven't properly tested the vs mode yet so if you do play then feel free to leave me feedback on any problems.
One more thing I'm aware that there are odd texture missing issues but this is due to certain textures that don't exist in Doom 2 that were ported from Doom 1.
Update: Uploading Doom 1 as 1 level right now so keep an eye out on the download page. (Plenty of bugs so be warned, it's recommend to be played in deathmatch mode, not normal single/co-op mode)