Sorry for my bad english i'm still learning english. the game will be fully translated in english of course.
counter attack:
You can now counter attack your opponents with 10 different animations. to perform a counter attack you should press the "counter" key when your opponent is attacking you. the animations are chosen randomly according to the opponent's move.
Rage Attack (Finishing move)
This mechanic is inspired by the game "Yakuza". each successful attack increases the "Rage" gauge when the gauge is full. Kaito will be able to perform a lethal "rage attack". rage attacks vary depending on the weapon kaito is carrying.
Fist fight combat mechanics demonstration video.
About the game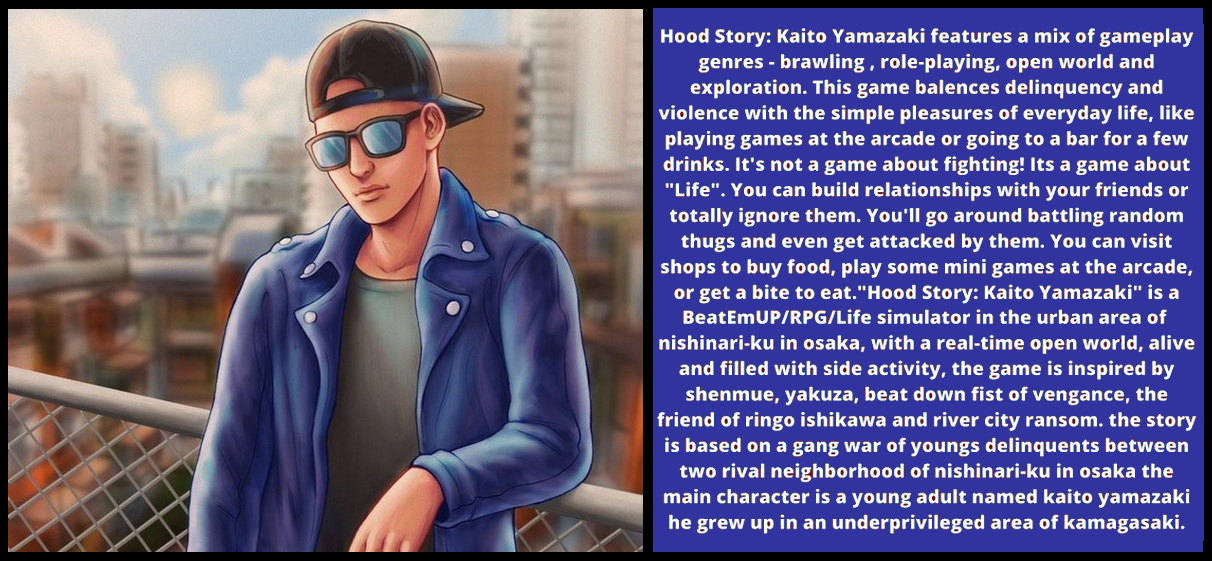 Art