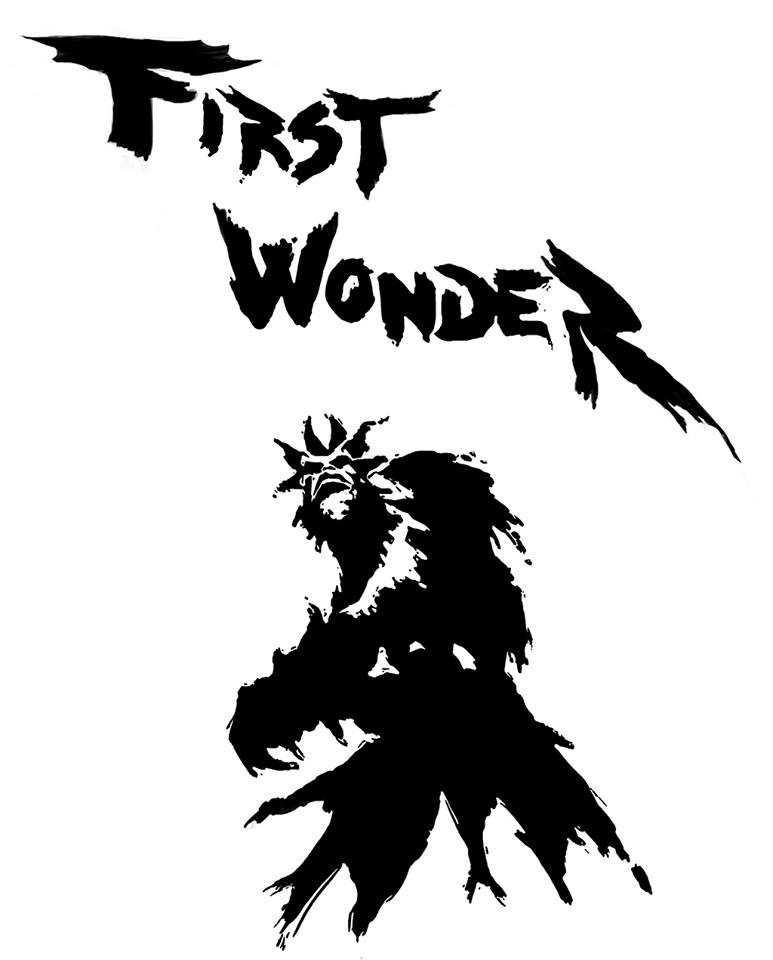 First Wonder is coming to PAX! We finally got our confirmation and we are working hard on creating a demo that we can share with everyone attending that. It is going to be PAX Prime in Seattle, Washington and from August 28th to the 31st. First Wonder is a humor-laden, genre-defying game packed with memorable characters who must face a deadly giant while trapped on an island resort on the alien planet, Majorca. When a greedy corporation tricks the planet's peaceful inhabitants, the Majorcans, to give up their land to found a luxury resort, they accidentally awaken the slumbering giant Monstro. Tasked with fulfilling an ancient prophecy, destruction follows in Monstro's wake as he takes steps to accomplish his destiny-driven goal.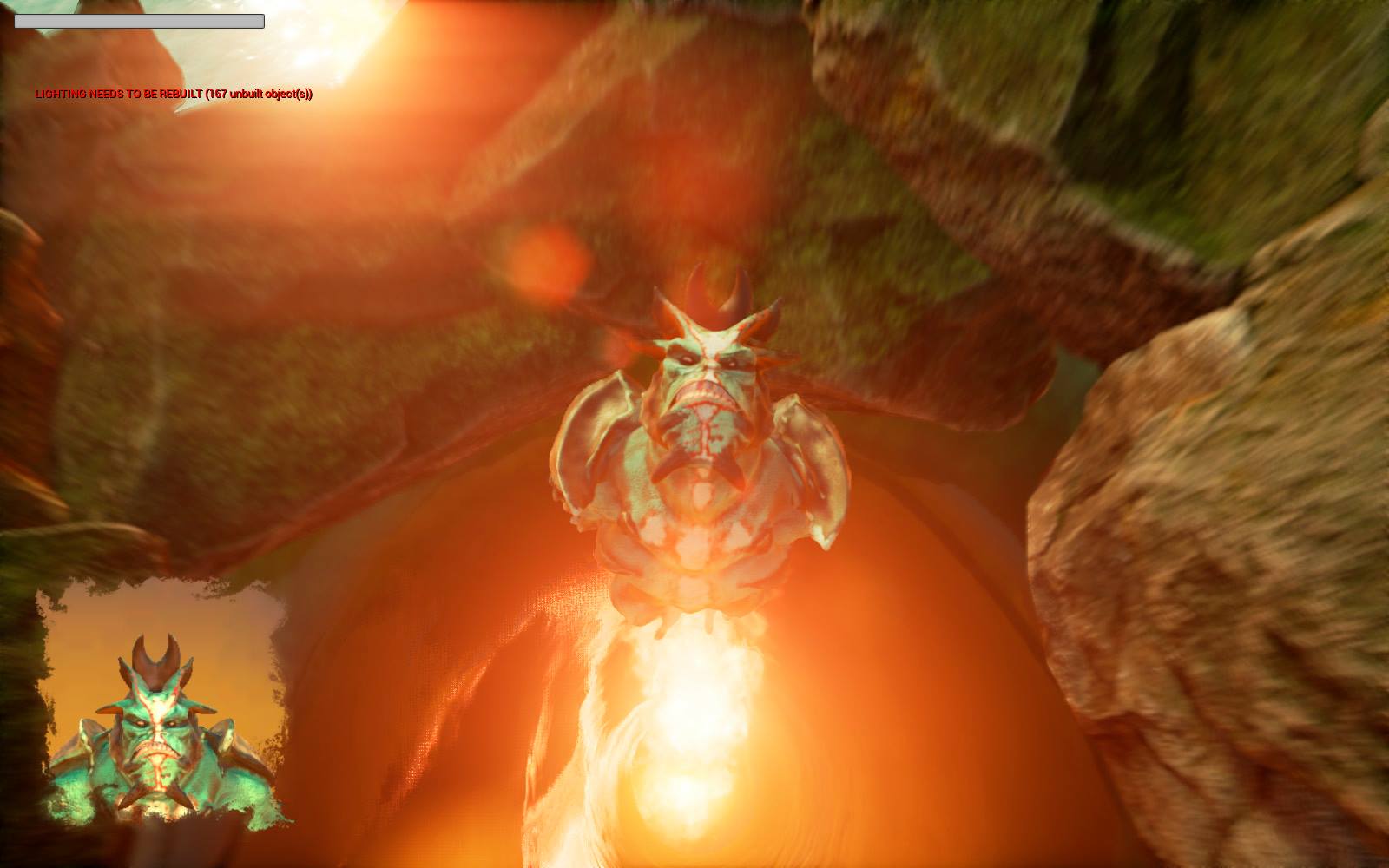 With these new screenshots we are showing off Monstro utilizing some of the features of the islands, like using the flame geysers to propel himself into the air. There are more natural aspects of the islands that can be used to your advantage, whether you are playing as The Cargonauts or Monstro, and we will be playing with all of that as we develop the demo. Eventually, once we get the demo/prototype a little more fleshed out we will have some more video content to show off, which may come through Nick Bruty's developer videos or just straight from Rogue Rocket Games.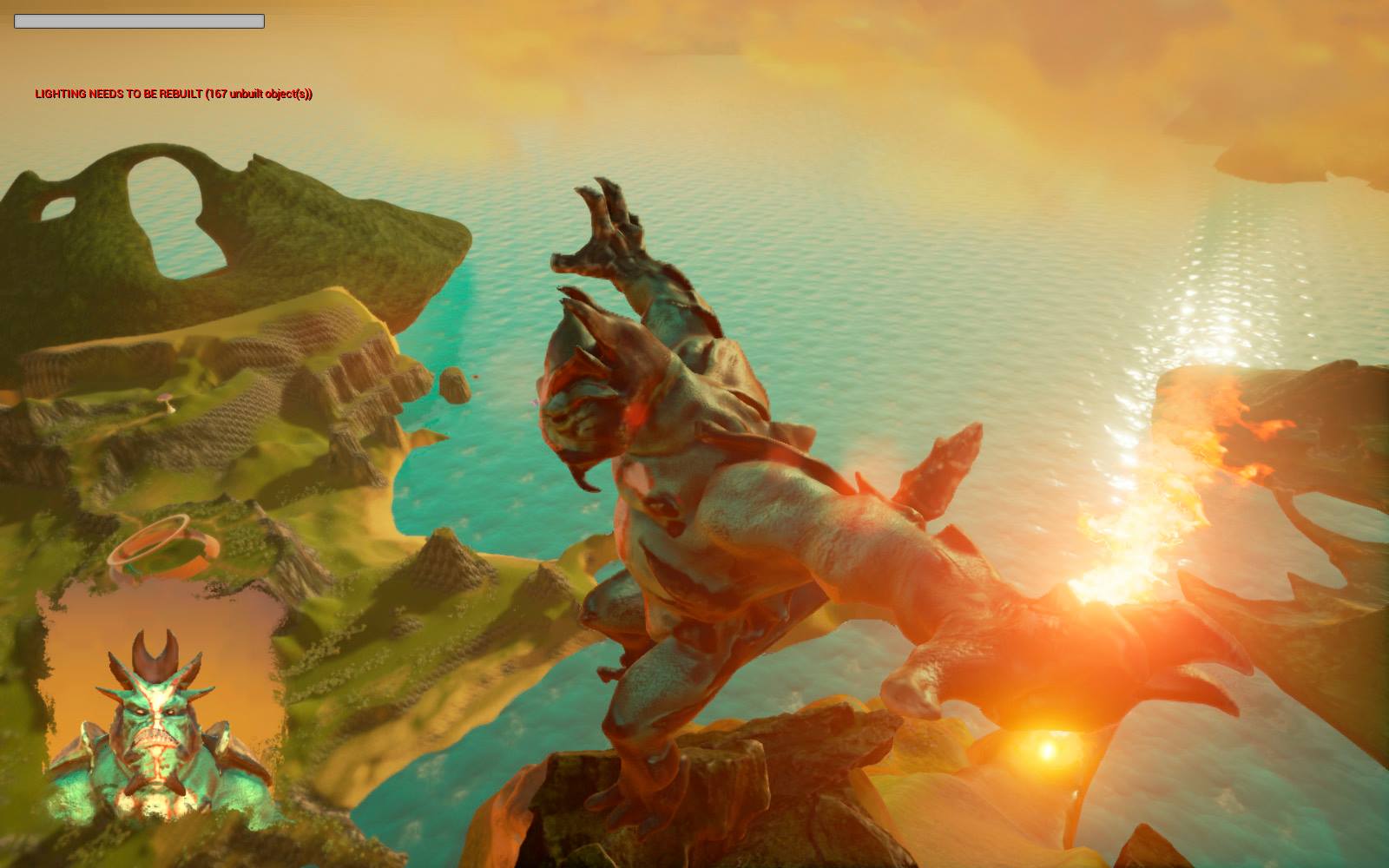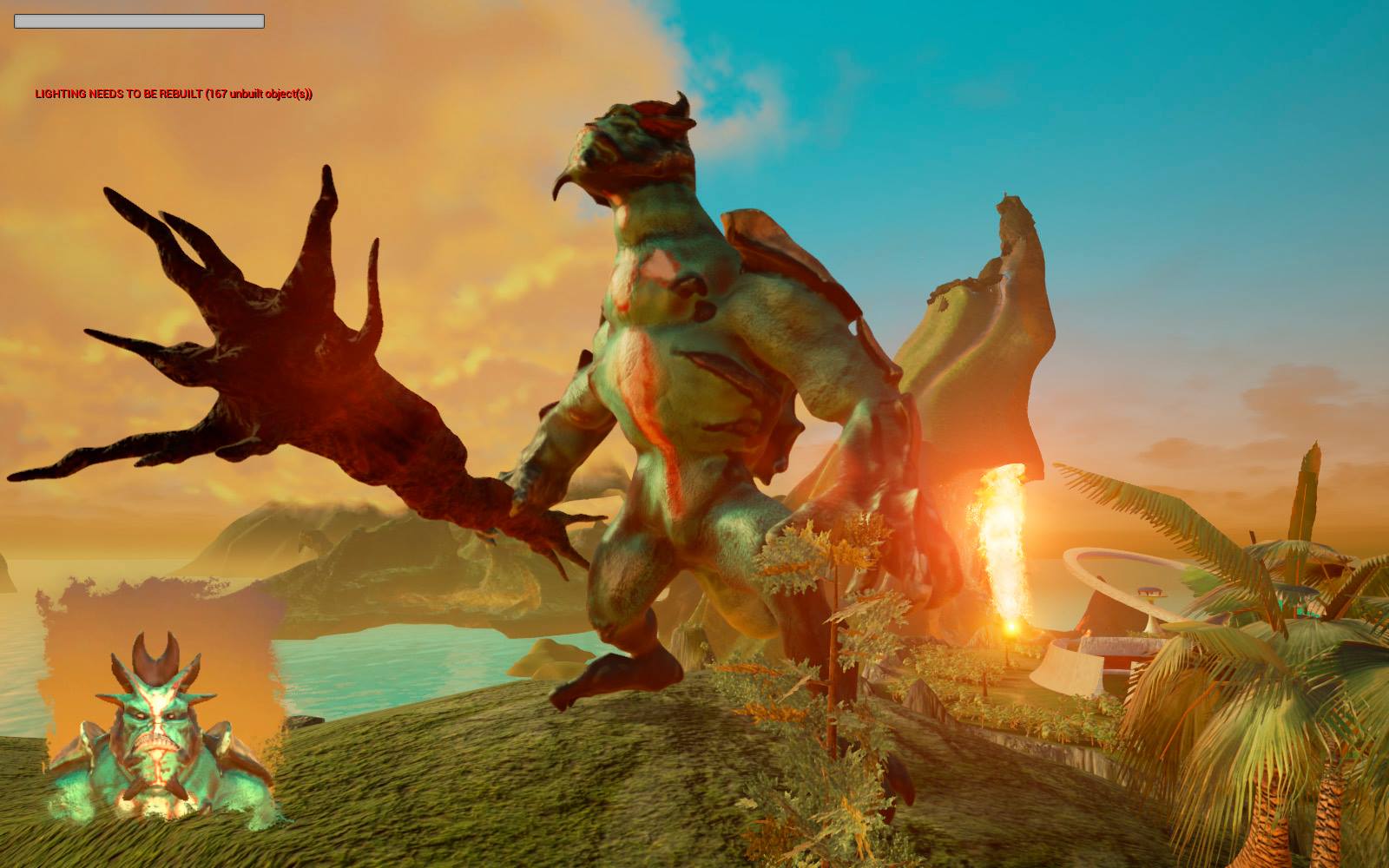 With all of these screenshots you can see Monstro on original island, but recently we also had a press release (our very first one) go out with new screenshots and info about the game. Many secrets lay hidden within First Wonder, as tiered plateaus, surreal geological features, and surprising environmental effects create a rich and unpredictable alien world. Check out some newer screenshots of our newest island below and an updated look at Monstro and The Cargonauts.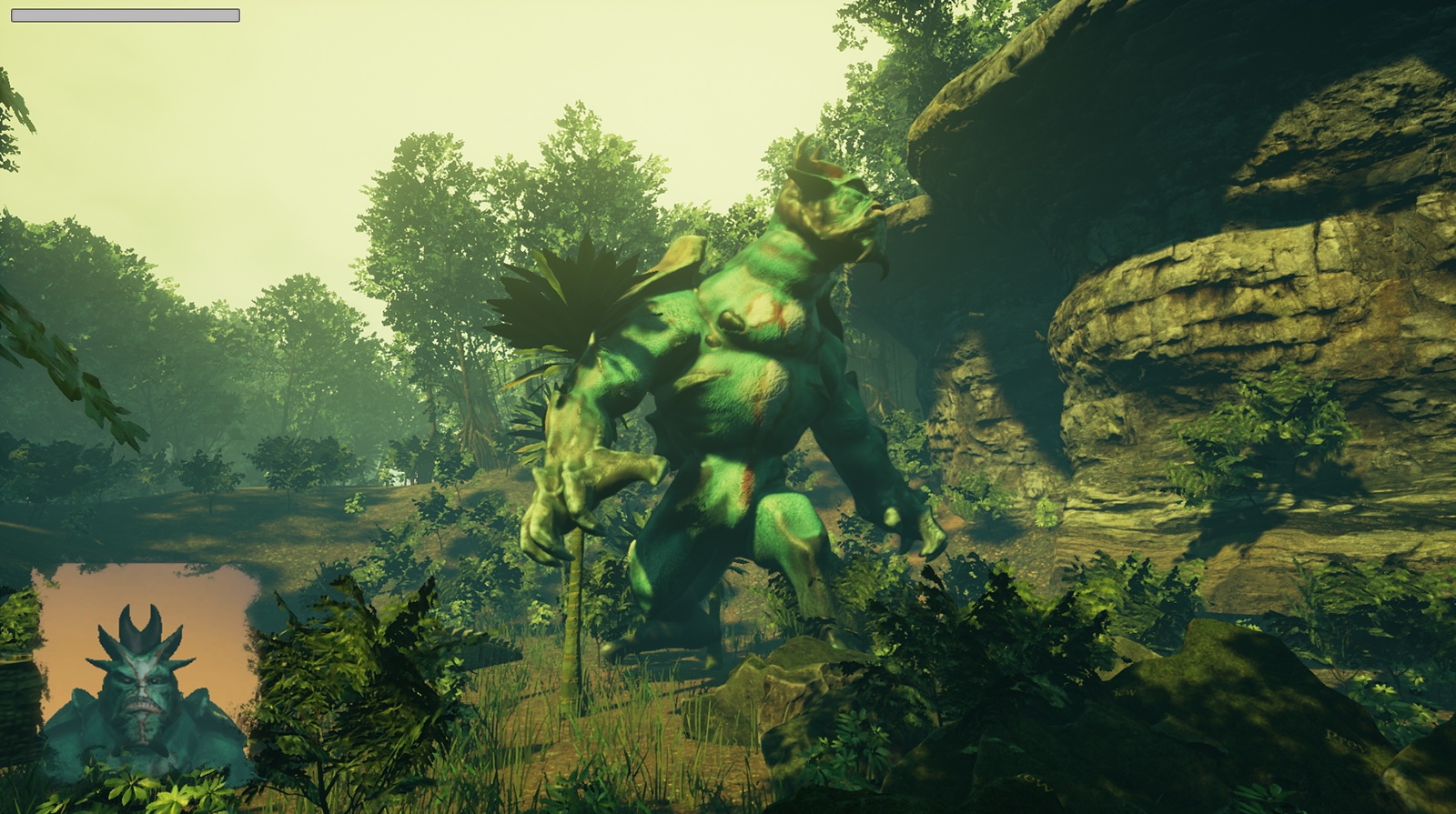 Our plan is to have something playable and enjoyable available at PAX for everyone to check out. We aren't ready to share our details on what that will exactly be, but we will definitely post about it here as soon as we lock it down or just once we are actually at PAX. Check back later for more on Monstro, The Cargonauts and First Wonder. See you all in August at PAX Prime!