Yes, the world need you again. The citadel's destruction don't represent the end of the war, it's only the end of their supremacy. Somewhere, in the middle of the boreal forest, they prepare their riposte and this time, nobody can save himself.
The Tower is a singleplayer mod developed by me, Xitis, taking place in a giant industrial complex including many environments distributed in six chapters, with one to three maps for each ones. This mod is mainly based on the gameplay and level's atmosphere,and I don't expect to revolutionize by my storyline or by the level of difficulty.
Whatever, here are somes ingames screens of the first chapter of the mod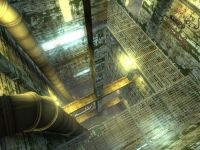 More screenshots are available into the mod's profile.
So, hope to see you for the next update,
greeting,
Xitis