as the summary says, this is our first actualization here on indieDB, for the moments we have completed all the goal for this time. with some of delay in the first week.
The next parts of the job has been completed:
3d Modeling.
UV Mapping.
Textured.
UI and Menus Design.
Creation of the menu map.
Start with the scripting.
About textures.
Each texture has been made several times, that's for use in the same mesh with differents results. this means a shorter time in 3D modeling without losses quality.
Example: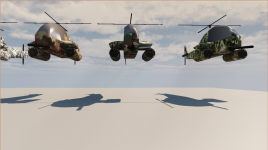 About scripting.
Only essential functions was added(for now):
Pawn Rotation.
Inventory System.
Weapons arquetype.
Camera.
Thats all for the moment, we will upload some screenshots , about our progress this week, so stay alert for news,and updates.
Greetings.