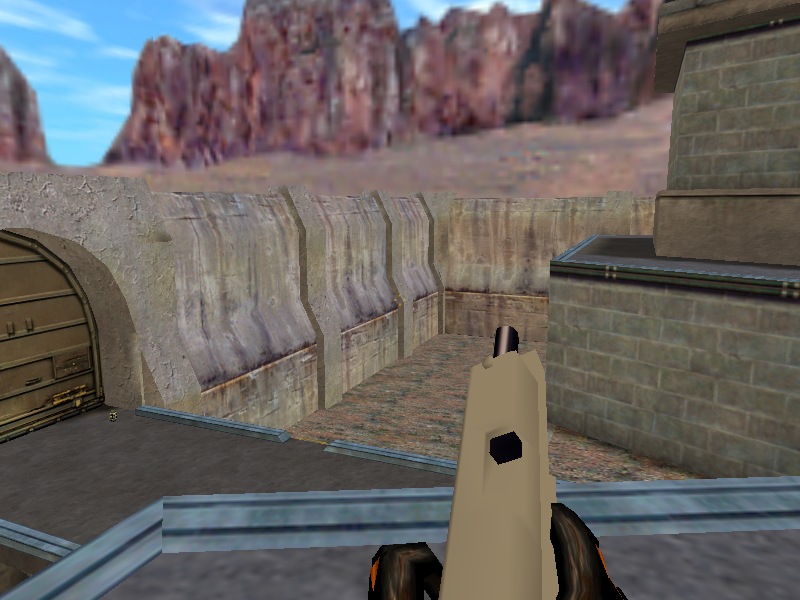 Hello, the five people that are reading this. Hope you all are having a nice Thanksgiving. It'll be a while before the mod is released, but I will get it to you guys.
Let's start with a bit about me. I'm 13 years old, (surprising, I know). I've had some past experience with making custom skins for Counter Strike Source that only I used. I'm still trying to figure out how to mod Half-Life, I've watched so many tutorials that I've lost count. My YouTube channel is where I'll post videos of the making or gameplay of the mod, and that is here.
Anyway, here's what I want to do in this mod. I want to change the map design a little bit, change the story obviously, and replace the tau cannon and gluon gun with a rifle and belt-fed Uzi. Like I said, I'm still trying to figure this stuff out, so cut me some slack.
Zombies will be replaced with Zone-tan. Headcrabs will be replaced with Invader Zims, etc. I'll also add in some cutscenes and extra music.
So far, all I've done is make the Minecraft gun and airsoft MP5. I adjusted easy mode to be actually easy, and adjusted damage for the airsoft players. (Don't worry, they're still invincible. :) )
I'll edit this or post another article when I make some progress. In the meantime, stay safe and be healthy.
-AmirC