Here's a few preview pic of the Patriot, last boss of the first Chapter of the story.
From released pic, what do you think about it? We haven't tell much about it right? Stay tune!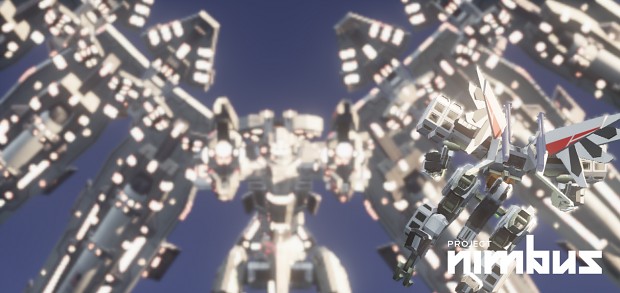 One thing that you can be sure, it is REALLY BIG. Big might not enough, I mean colossal, gigantic, whatever that mean very large.
Well, it might be able to categorized as a Super-Robot even it appear in ProjectNimbus, a Real-Robot game.And yes, you'll have to fight it.