Finally after quite some time I'm releasing this mod!
I'll try to make this little post consistent, but I'm no writer, so I'm sorry if the readability is low :(
---
What *is* this mod?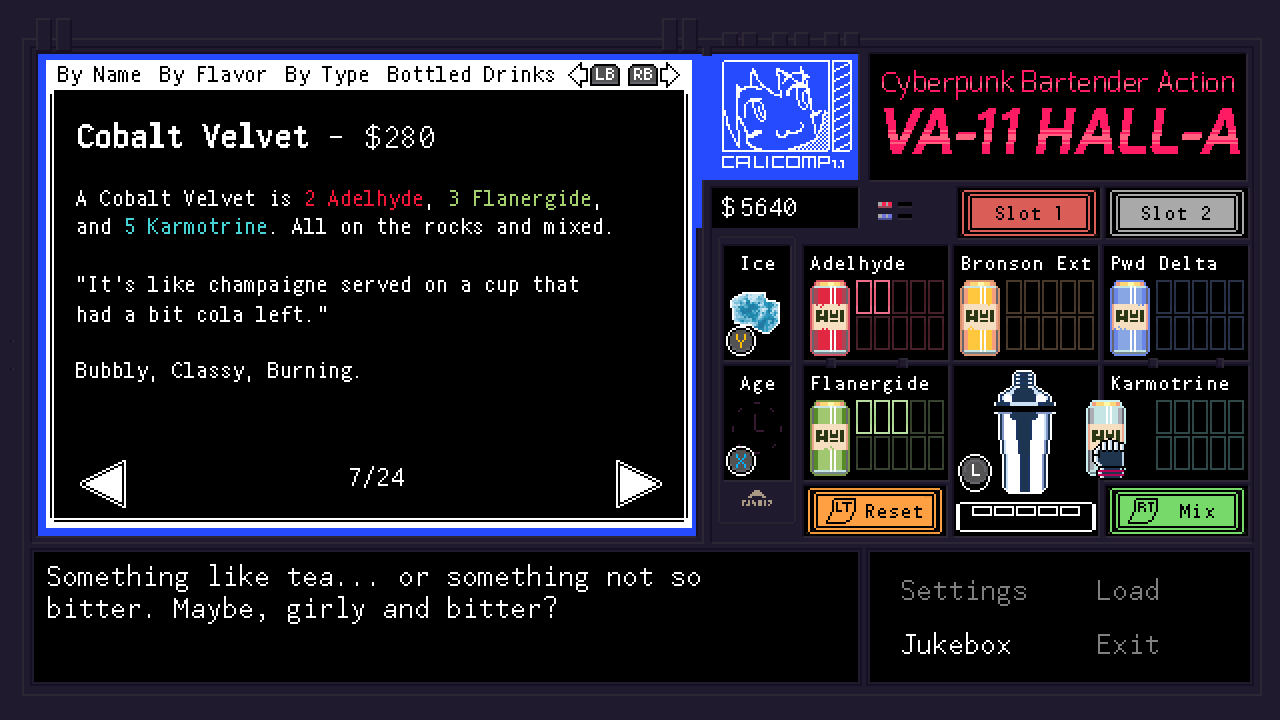 The mod is what the title says, Controller support for VA-11 HALL A, nothing more nothing less. I have planned this release to be waaay sooner but due to some issues (and some procrastination) it had to be delayed.

The mod started as a its own thing some years back, it used a simple system that was't that fluid and I wasn't that satisfyed with it, but not long after some of my experiments the console versions were released, seeing that the porting team did a pretty good job of adding controller input to the game (and that my version would feel different to those who played the PS4/Switch versions) so I decided to change focus and port the console controller input into the PC version.

It started as a simple direct port, which thanks to it being a GameMaker game didn't prove a a difficult task to accomplish (I even posted a video of this fisrt port to /r/waifubartending), but it presented the problem of having to own both versions in order to make a shareable patch, which of course isn't desireable.
So I put my hands at work this last 2 moths or so to downport the changes from the console releases into the old PC version, and it worked out!

Anyway, I hope you help me find the remaining bugs in order for this mod to be perfect! In the meantime here are some concerns you might have:
Other platforms?
You might wonder why does the mod require the windows Steam version of the game, and there's actually no reason for it not to work with the GoG/Linux or Mac releases, and you can try to apply the mod regardless by unticking the "checksum validation" option in DeltaPatcherLite. With this first release being a beta kind of thing I'm not too worried about multi-platform compatibility until I fix the possible issues I created when porting.

What about macOS Catalina with the 64-Bit application requirement?
This is actually something potentially fixable by a "mod", but I need a mac to test my theory, any voluntaries? e.e

Android/iOS version?
You might have seen this video showcasing an Android port and wonder if this method can be used to play on Android with a Bluetooth controller, and the answer is yes!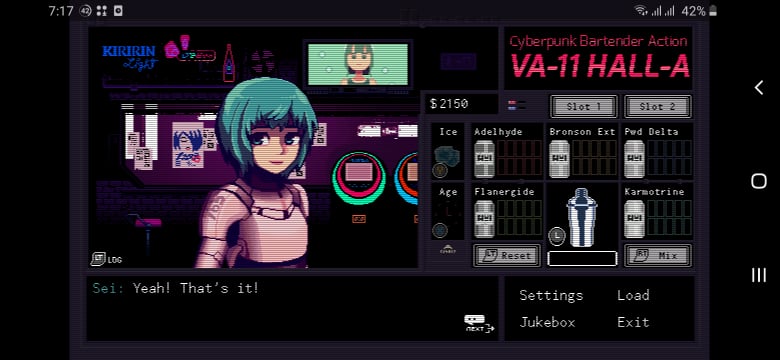 But I don't recommend you to use it yet, as there are some bugs regarding controller and touch detection.
Fan Translations?
If you wonder wheter or not this is compatible with fan-translations, wonder no more because it kinda does, you can change the .txt files as always but images with text, menus and such aren't compatible and will they would need to be ported, HOWEVER, I'm planning to make the game easier to translate with another mod (in the meantime, bear with the english translation, or ask your translator guy/me nicely for a port :D)
Source release?
Originally (with my own controller input implementation) I planned to release all the scripts, sprites and code from the mod (I even noted that in a comment on reddit) however, seeing as the mod is now a backport of controller code from the console releases I'm not sure if it would be okay to just toss out in the wild, I might do a differential release with an UTMT script if you really want to see all the code that was needed for the mod (Hint: 500+ files), but you would need to have the Switch version's game.win.