I'm happy to announce that the Coin Toss Simulator Alpha is finally going public.
So what is Coin Toss Simulator?
In Short: Coin Toss Simulator is a game about tossing coins, and interacting with the world around you. The main goal is to cause as much havoc as possible, while at the same time exploring and experimenting with the environment. Throughout your journey you will find new coins that will allow you to experiment and explore even further.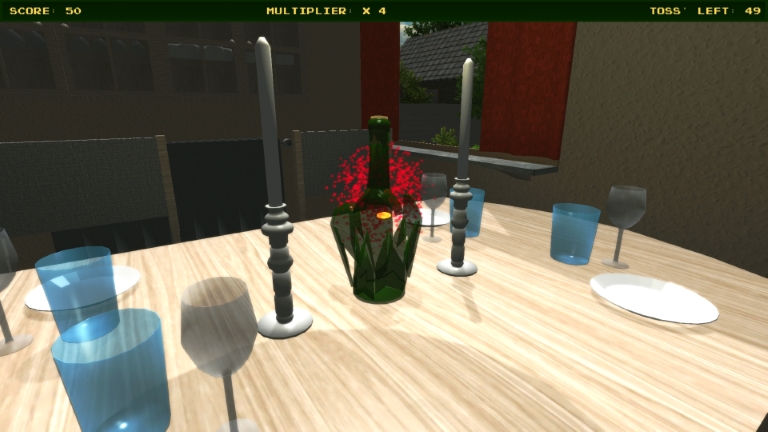 What is included in this version:
- Two levels. A training level and the Kitchen Level.
- Mini games - Try out the slot machine in your basement.
- Unique to this version several coins have been unlocked from start for you to try out.
- Two additional unlockable coins
- Achievements for the Kitchen Level
The Future of Coin Toss Simulator may include:
- More Levels
- Unlockable Mini games that will be placed in your training basement.
- More Coins.
- Trophies for your trophy wall. Some may even have "gimmicky" uses.
- Updates to the existing level(s). Every time a new coin is added, it is a requirement that the coin can be utilized to some extend in every level. This means as new coins are developed, existing levels may need to be modified in order to fulfill this requirement.
Also Multiplayer is being considered.

Check out the download section to download the Coin Toss Simulator Alpha Version.

Enjoy and have fun!