The rumor mill recently produced quite a gem of a rumor for us: word has it that a source close to Microsoft Game Studios has leaked info about 343 Studios' first Halo project. This anonymous informant claims that 343 Studios may be planning to remake the original Halo: Combat Evolved in HD for the 360 using the Reach engine.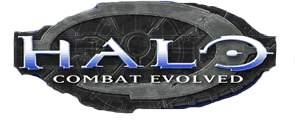 Now, rumors that have been flying around the internet machine say that 343 Studios is planning a sequel to Halo 3, which makes most people automatically think Halo 4. The tipster addresses these rumors, telling 4news that 343 Studios is already working on Halo 4, but it probably won't be out until 2012, which is a long way off. In order to keep the peace among rabid Halo fans until then, 343 Studios is planning to release a remake of Halo: Combat Evolved as early as March 2011.
Keep in mind though, this is just a rumor, so if you're a Halo fan, you're advised to take this with a grain of salt as neither Microsoft or 343 Studios have confirmed either Halo 4 or the remake of Halo: Combat Evolved outright. But still, you're allowed to get a little excited, because a remake of the Halo game that started it all would be really freaking awesome.