This is the first news just for our fans on IndieDB:
Thanks for following us so far. We are doing some internal gameplay testing before we can release our project for you guys. Before that we will also upload our last weekly.
Our programmers are polishing the AI pathfinding algorithm, adding some options in the menu for you guys to improve performance and the art department has created the player units and much more including some small surprises we are not going to talk about until release. ;)
Here the last gameplay feature:
Alien Rage:
Alien rage is a feature that allows players to catch up – the stronger the players get, the more opposition they have to face: Every time a player kills an alien, their alien rage level increases by 3%, every time they lose a squad member, it decreases by 10% again. All aliens scale their attack damage by the alien rage level of the player they attack, that is, a player who has killed ten aliens and never lost a squad member takes 30% increased damage by all basic alien attacks.
See all features including an introduction to the human race on our website. Hostile-worlds.com
I'm going to add some new screenshots to our gallery in the next couple of days. Our game looks pretty damn good.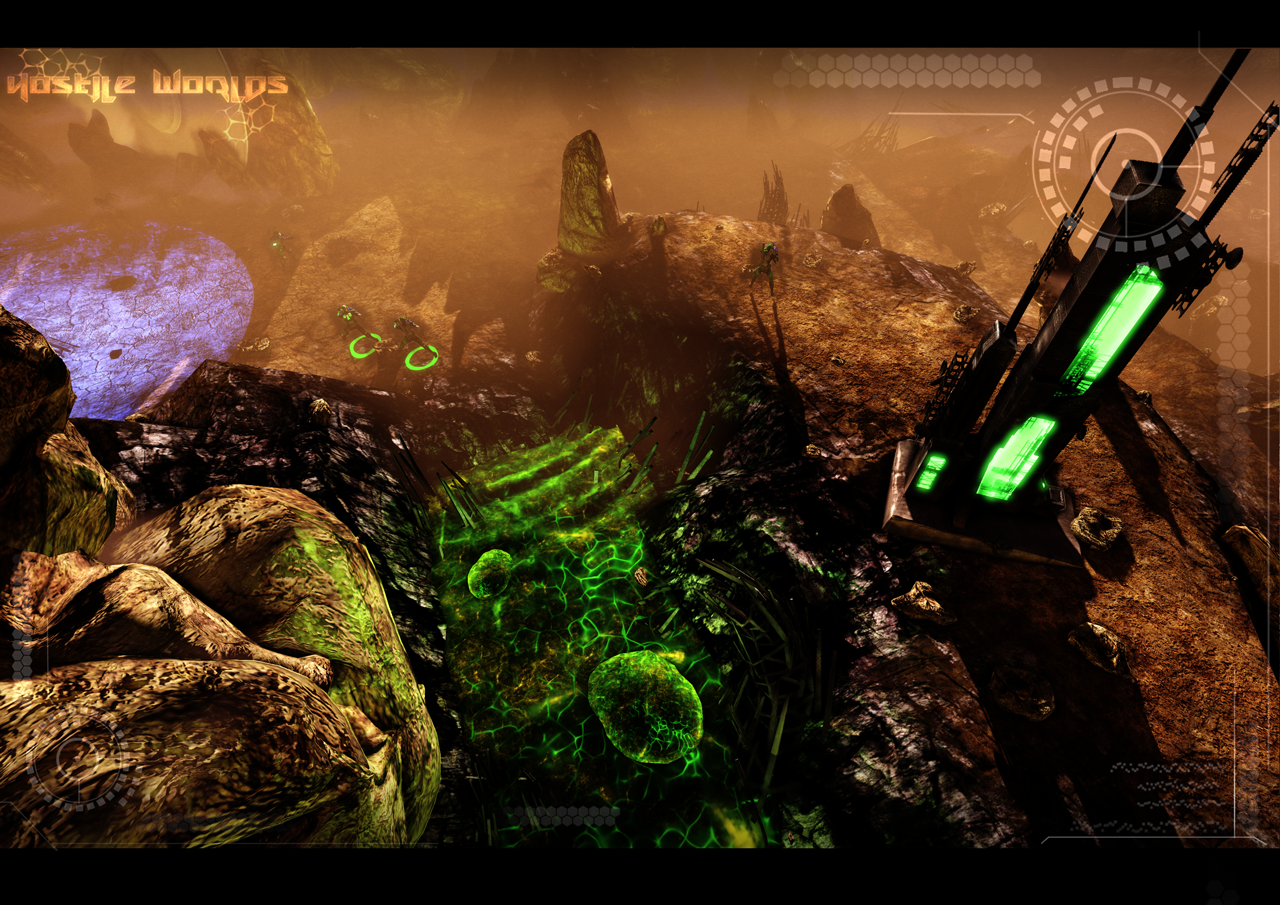 I'm going to overhaul the GUI which will propably take a few weeks while the programmers keep polishing und bug fixing. In the mid of July we are going to present it at the University and to a bunch of industry professionals. It's gonna be a huge event so we are trying to do our best.
Thanks for your support. Keep asking questions and giving us feedback.
Cheers,
Daniel Thiele - Lead Artist