The multiplayer beta is officially ready for action. Note that it's only available in browser plugin form (or you can check out the source code from SVN). The plugin is stable enough for me to officially recommend it; assuming it continues to work well, it will probably be my primary method of pushing out updates. From here on out, all A3P updates will be playable online.

New features: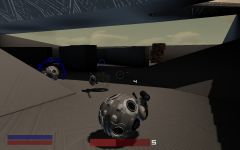 - The lobby server is finally live!
- Reloading and clips. Units that are reloading are highlighted to show their vulnerability.
- Shadow mapping
- New map: "Orbital"
- Improved unit controls: you can only buy two helper units now, but you can control them more easily with the Q and E keys.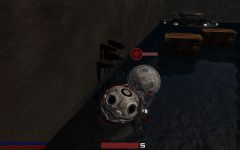 - New weapon: Pistol. Shoots darts capable of pinning enemies to the wall in certain circumstances.
- Shattering glass; AI bots can't see or pathfind through the glass. You can shoot the glass to let them through, or leave it and use it to your advantage.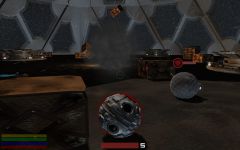 - Drastically improved network performance and reliability. In addition to a slew of bug fixes and optimizations, the new network code uses data compression and client-side interpolation to keep things running smooth. Bandwidth usage was cut down by about 60% in some cases.