Today, i have releashed the first picture of the second map.
It will be in some emergency bunkers in the underground.
There will be alot of resupplys and scary moment(i hope)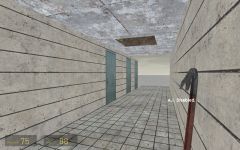 For a better resolusion and quality, see the gallery.
Hope you will like the mod.
Please see the contest2 news where you can wind half life 2 episode 1!