Hi there.
We want to tell you about our first building that will become Le Me's first stage. It will be three storey building. This building will become tutorial building so the player can learn about Le Me's gameplay. We made it not too hard yet not too easy or too obvious for you to solve. You can interact with each object, it will tell you some hint, or not helping at all.
The description for each floor can be found below.
First Floor
Exit Door : You have to get out from this building through this door.

Kitchen Room : If you starving, you have go to this room and eat.
Second & Third Floor
Each floor will consist of 4 chambers. You can go into this chamber or you have to search for something first before open that chamber.
This is a little sneak peak from this building (We can't show you all of them because we don't want you to learn the building first :P ).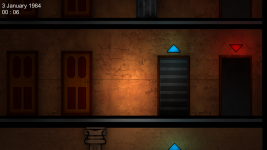 And here what it looks like when you walk and see an object.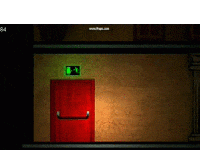 There will be two type of room. Locked and unlocked. If the room is locked, you have to find the way how to unlocked it. Maybe there's a key, or something that you can use to open that door. And finally the main goal is to get out from this building before the food stock is empty. If that happen to you, you'll be dead and have to start from beginning.
Thank you :)
Please support us and give your feedback.
ZonaDolan Team