My last news post was rather unfair to you guys and gals. I shouldn't have hid any of our progress behind teasers, and for that I apologize. Hopefully this post will make it up to you.
Well, first off, let's start with the music. I gave you a sneak peek at the Theme Song, but let's do one better. I've uploaded two songs this time: The full version of the Radiant Escape theme and the theme for an environment called Grassy Meadows. Hopefully this makes up for my silly antics last week.
Now this is a story all about how we started working on our first boss. He is currently rigged and animated and is intended to be fought after the first area (while you don't yet have any power-ups). He doesn't really have a formal name, so we call him "Pusher Bot" right now. I'd tell you more about the boss fight, but with that brings spoilers, so let's just give you a picture of him: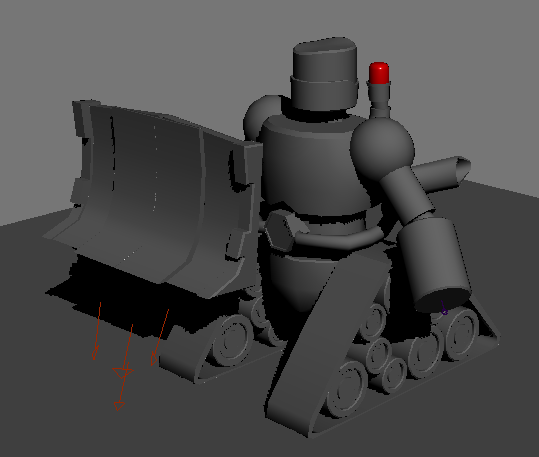 The front metal part of him opens in the middle in order to trap boxes (or Flux). Here's an animation of this (5 secs long):
That's our weekly update! Hope you had a wonderful 4th of July!
-Seraphim