After several weeks of quiet work I'm finally able to show you previews of all four zones you will be traversing in Magnet Man Adventures! So without further ado, let's begin:
1: Air Zone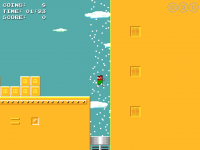 The journey begins in Air Zone, where you will navigate floating platforms, fight (or ride) wind currents and generally get used to your magnet abilities. Just make sure not to take a wrong step, as it's a long way down...
---
2: Ice Zone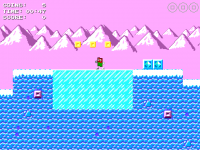 Hope you brought a parka! Navigate the treacherous mountains and slip across frozen lakes while dodging falling icicles and trying not to end up as a popsicle.
---
3: Water Zone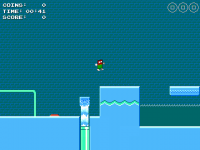 Magnet Man might to be able to swim, but since he doesn't need to breathe he can take all the time he needs navigating underwater passages and adjusting water levels of the various pools scattered around this zone.
---
4: Factory Zone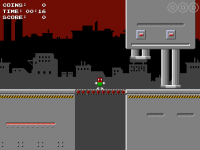 The sky is red, the world is grey...sounds like a final stage alright! Conveyor belts, presses and switches upon switches are just some of the things that stand between you and victory in this final test of your skills.