RALIN - Dwarf Wars - Launch of the first free alpha demo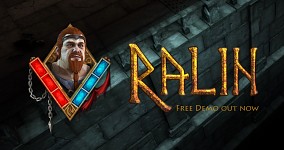 We are very proud to tell you that the first alpha demo of Ralin - Dwarf Wars is finally out!
You can support us by buying an early adopter version. It is like backing something on Kickstarter.
Just follow this link: Facebook.com
Singlepayer(Windows only)

Welcome to our Dwarf universe. You are about to enter in the middle of war : Dwarfs vs Goblins. We need YOU to represent our hero Dwarf called Ralin. Hack and slay the wicked thieves who nastily sneak into the dwarf´s halls. They are trying to steal precious treasures of gold and diamonds! With hard work, the dwarf clan is following his tradition. Mining gold and silver day after day.They do not appreciate the Goblin intrusion!
Update: Video of the fixed version with optimized: AI, Pathfinding, Animations, Sounds and Movements.

Ralin Singleplayer Alpha 001_2 - Indie DB
The venue of the game is an underground village.
Caves, smoothly lightened with the warm orange colour of the fire torches. The environment has been conceived with love to details. A warm green is the dominating color of the dwarf caves. The Graphical style is realistic. No brutal spladder is integrated in game, which makes it playable without age limit. Till now we have no hard core or casual degrees, we will program this depending on the gamers feedback.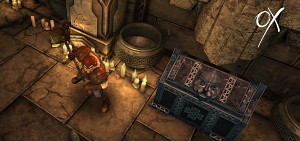 RPG with Singleplayer/Multiplayer/Co-Op modus
Ralin - Dwarf Wars is a Roleplaying game. Right now the downloaded version is a Singleplayer and a Multiplayer as separated software. In a few days we will release an updated version including the Multiplayer modus in the main game. You can also download a free server software. No need to go online to play, just install the server on a linux machine and start playing with your friends. The server software is open source. We will go public with this software on github.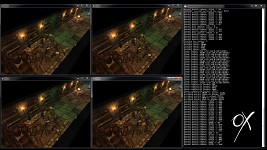 How to play:
Click Connect to enter our server(Or enter the IP for your server)
Press F1 to let the server now that you are ready.
If you are playing with friends, wait till everyone is connected.
Click on the ground to move.
Right click to attack an enemy.
Select special attack with 1, 2 ,3
Left click for special attack.
(Our Server is not online every day. We are testing and benchmarking the AWS solutions at the moment. The server is not fast enough at the moment. Just download the server software)
Multiplayer Client(Windows only)

Server software(Linux 64 bit)

Next steps in production:
Optimizing the animation system.
Implementing the Sound system.
A spell system with cooldowns and tooltips.
A leveling system for single- and multi- player. Level Cap: 10.
A loot system with different loot tables.
A crafting System is planned for the upcoming versions.
Integrating the multiplayer into the main game.
We are listening to you guys and girls
Please share your thoughts about yes or no you would be interested in a PVP modus in our IndieDB Forum. Or better, just leave us some feedback on everything what you saw. Explain your needs and we will listen...