Background
The month of March was a month of intense running. I planned a lot during January and February and during March month I could have more free time to the project, I put a lot into practice to consider that the product is already good enough to release a DEMO version for evaluation.
Invisible areas
The first big news from last week was undoubtedly the process improvement of invisible areas. Now with some triggers positioned during the level design, can create areas that the towers did not see enemies while they're "contained" in this trigger.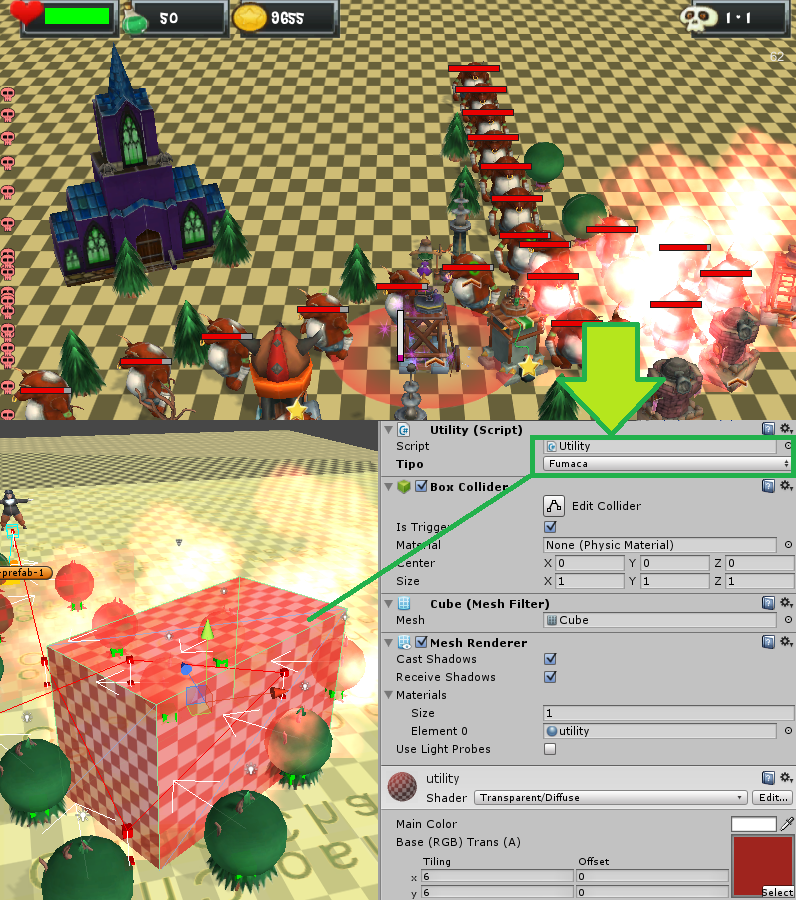 This same process can be used to simulate smoke curtains or even for tunnels or enclosed areas that the enemies are passing on the inside. In the example the simulation is to an area where a smokescreen is covering the enemies.
While in the image below, the simulation is an area "covered" (indicated by white cube) that does not allow the towers to identify an enemy in this area.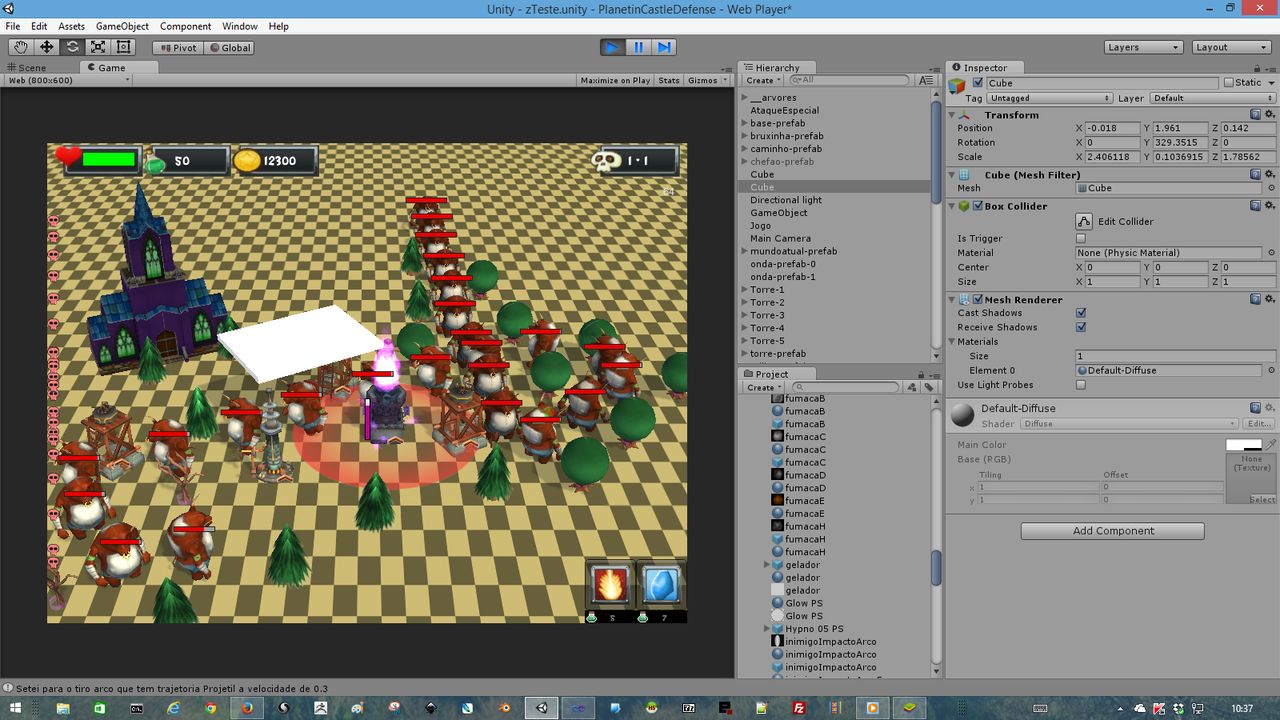 Error generating shots
One of the first feedbacks I got after disclosing the DEMO version on kongregate was that the towers were randomly shooting his shots without necessarily having fixed the target before that.
Actually after the implementation of the algorithm that makes the towers randomly look for a period (to give a little more life in the game and give the sense of patrol to the towers) began to occur this conflict and I had to adjust the code to simply make sure the target is already being seen by the tower to then shoot the shot.
Start the waves anytime
Another novelty in the mechanics of the game is that the player now determines when the waves should start, it helps the player to study the strategy will adopt and the paths where the enemies will come.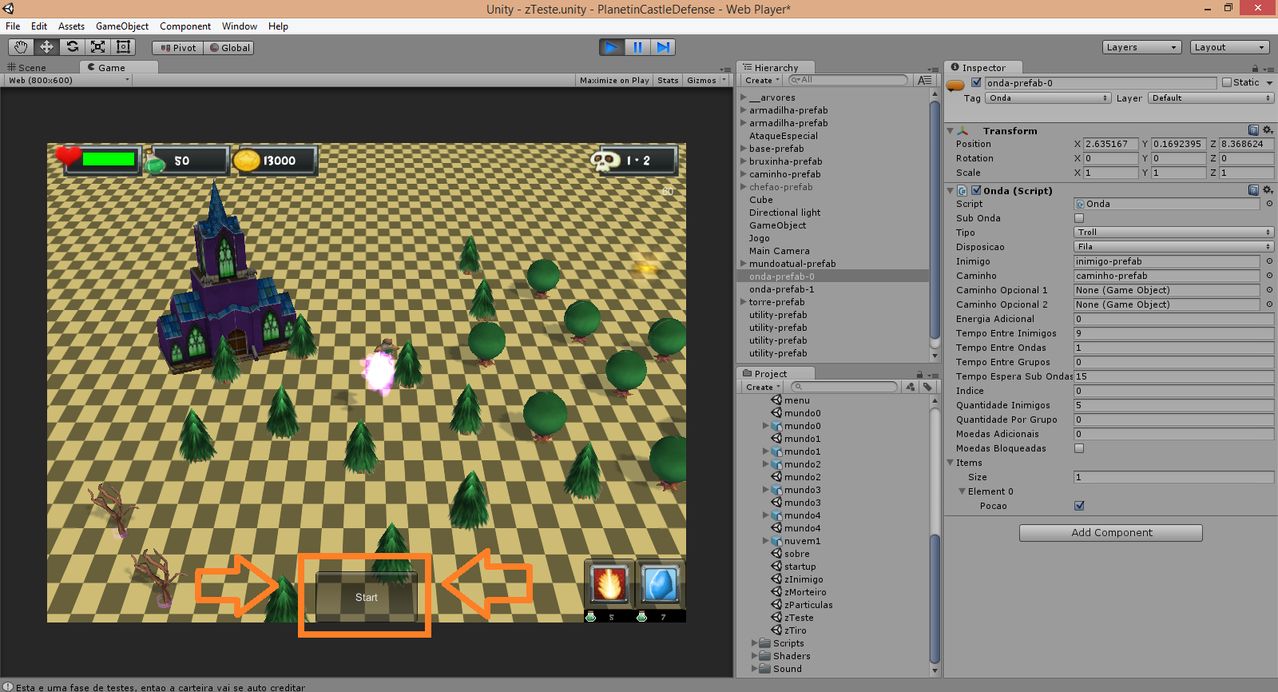 And finally ... the first DEMO
Please, test the game, the mechanics and especially to evaluate the resources (graphics and audio), all feedback is welcome and obviously will be answered. The tower defense genre has great titles, but a small variety within its context, this game has as part of its bid to escape from some of the standards imposed and dare offering new ways to play the tower defense genre.
Any criticism or suggestion is valid!
To test the game visit this link.