Thanks to Google Analytics we have some interesting data.
In 24 hours of life we have collected a lot of funny numbers. Tell me what you think about: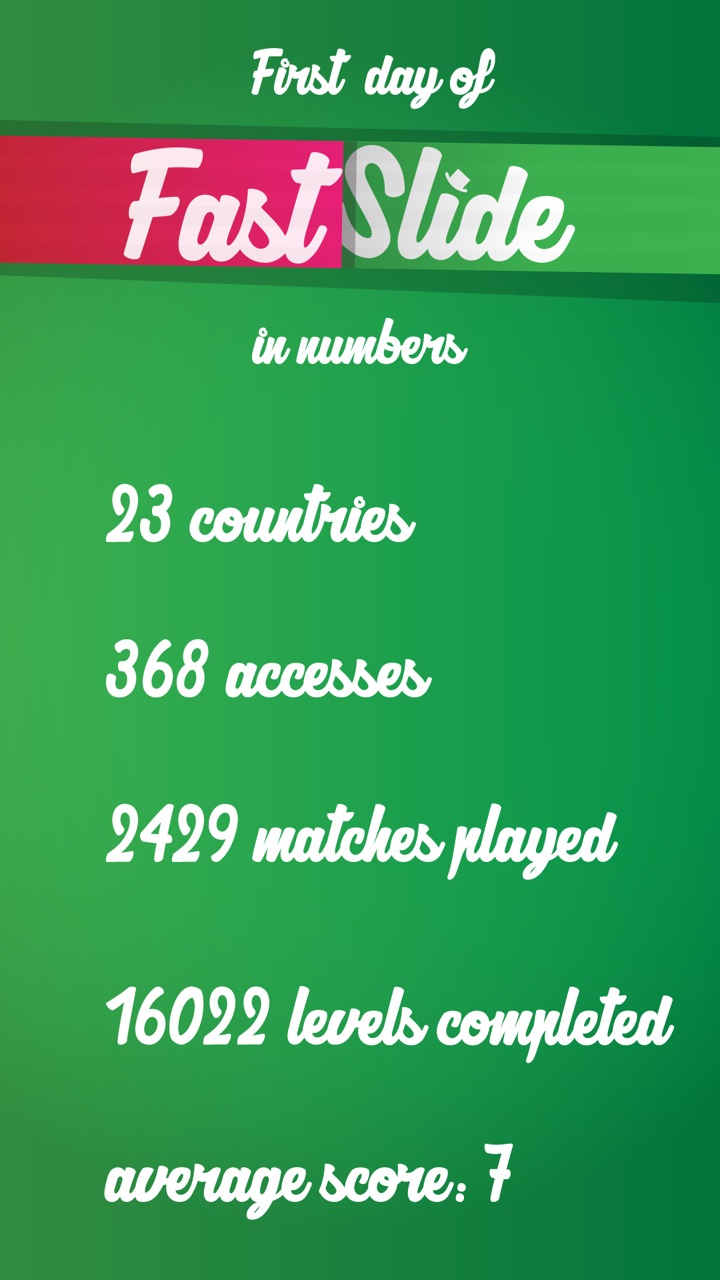 Average score 7... AVERAGE SCORE 7???
Come on guys, i know you can do better than this!
Android: Download
iOS: Download
Amazon: Download
See you soon guys!