Hello all!
This is the first introduction to game characters and specifically to investigators. Player can hire up to 4 of them to solve mysteries and fight against monsters and solving mysteries. Every investigator has own set of abilities which can be upgraded through game, so someone can be a good fighter but not as good solving mysteries, so be careful who you will send to the task, or investigator can meet untimely death.
Stay tuned, we will introduce more interesting characters in the next update...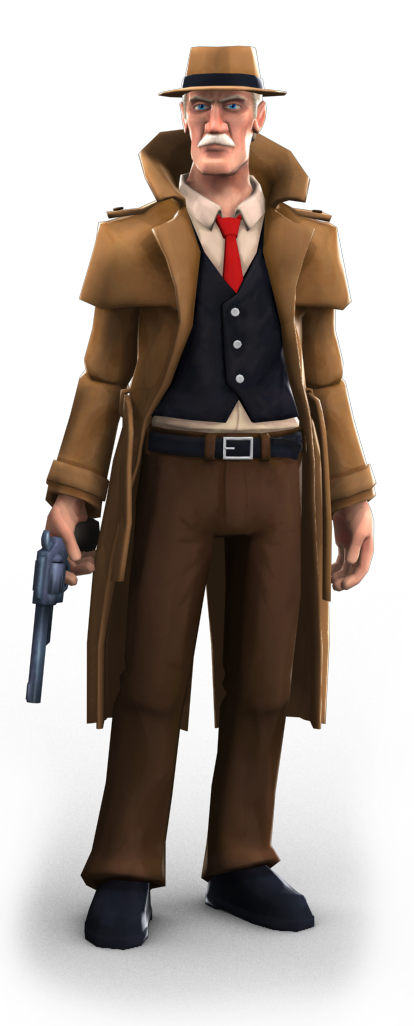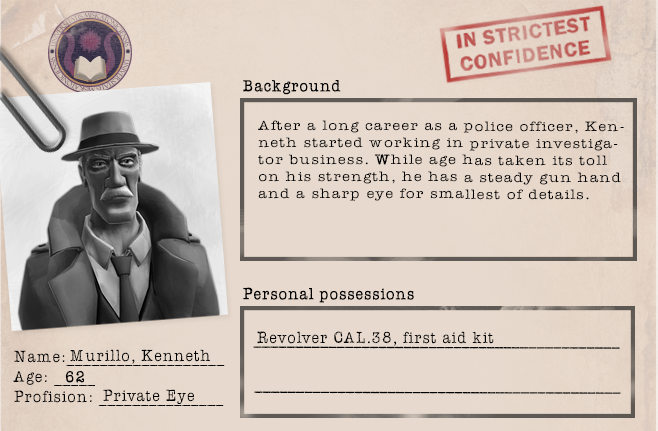 Kenneth is man of tough situations. he uses revolvers and pistols like nothing and hist experience in law enforcement got him a calm nerves and ability to read situations.