Hello to everyone. This weekend Rolling Camaron finally surpased the 100 downloads bar (more than 250 as I'm writing this). And I can't be more excited about it!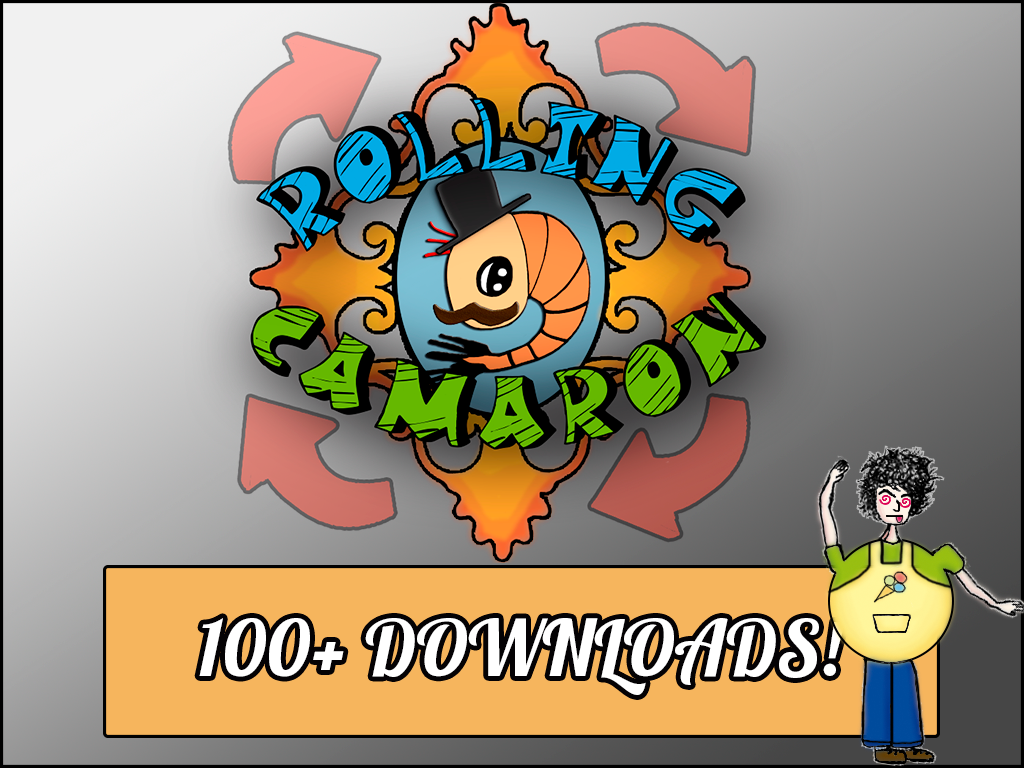 Rolling Camaron is a 2D (kind of) platformer where your goal is to get the more speed that you can to defeat the evil bosses. Or avoid obstacles to get the farthest in Arcade Mode.
Are you playing it already on you android device? What are your thoughts about the game?
You don't have the game? Check it out for free:
Google Play Store
If you like the game you can give us a like on facebook:
Facebook