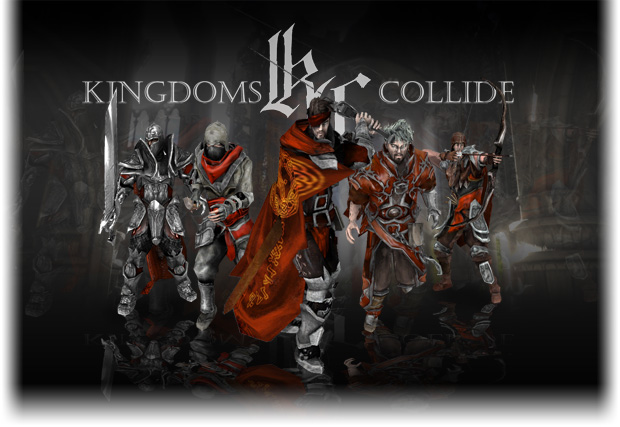 Here's another treat for all you Kingdoms Collide fans: an overview of the different character models and some in-game footage of the magic system in use. Since Kingdoms doesn't work on a traditional class-based system, the team had to find a way to visually display what kind of loadout you would be playing with. Depending on the equipment and abilites you choose to enhance your character's appearance changes to reflect those strengths, and weaknesses, to others in the game.
Read the full article on Instant Respawn...
This one deals with all the fire elemental spells you'll be able to choose from. Each spell element has been made to serve a different tactical purpose; the fire group is focused mainly on increasing a player's ability to hurt and damage (whereas the Ice spells are more useful for supporting teammates, you'll see more of this later). Enjoy.
This coverage is brought to you by...