Play the Demo now!
Ladies and gents, as promised, we've made the pre-alpha demo (premiered at EGX) available online. This demo showcases the PvP card battle system in the game with 3 rules in play (Basic, Same and Plus). Please bare in mind that this is only a small aspect of the CBS (Card Battle System), put together to get your feet wet and learn the basic mechanics. Enough talk, play now and see if you can join the elite and get three stars!
Note: Make sure your browser allows and accepts the Unity plugin! If you get any errors after accepting the plugin just hit refresh. (You can also go full screen by clicking the top right icon)

Or download and run natively for Windows, Mac or Linux.
Rule Explanations

You'll quickly find that to get 3 stars in the demo, you'll have to strategically use combo effects to flip the cards. Here's how you can activate them.
Plus Rule
The Plus combo chain can be activated by placing a card next to two or more cards, where the numbers touching add up to the same value. For instance: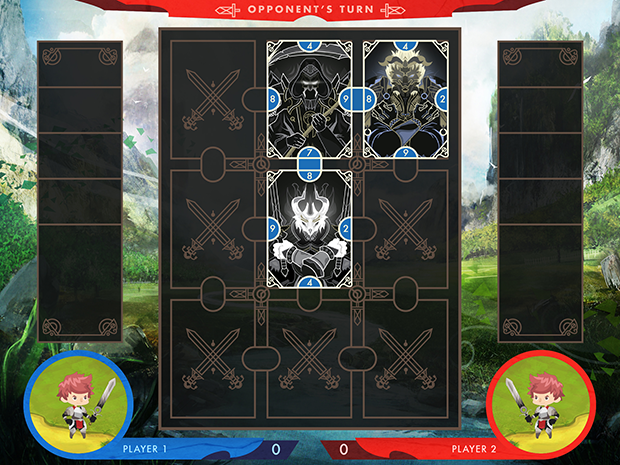 The empty slot between Malphas and Shurikan is a good opportunity to trigger a combo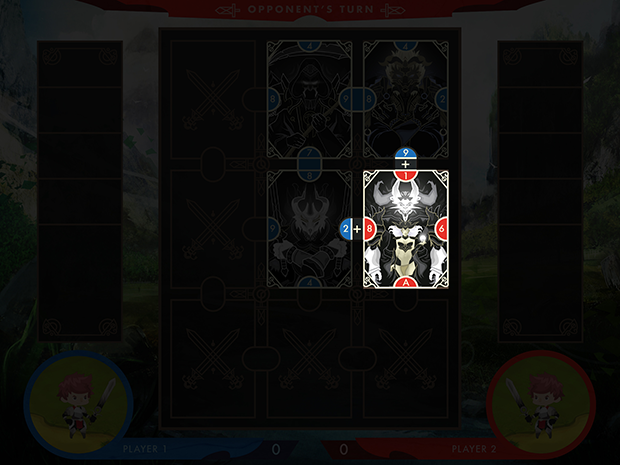 If we place our Diablo card in this slot we'll activate Plus since the numbers on the left and top both add up to 10.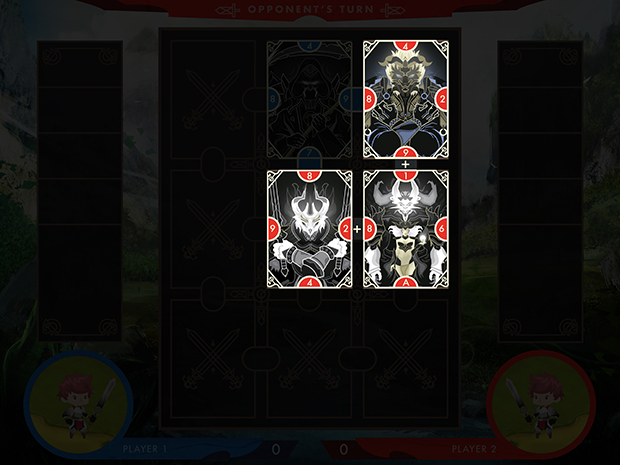 This will allow us to capture both of the opponents' cards.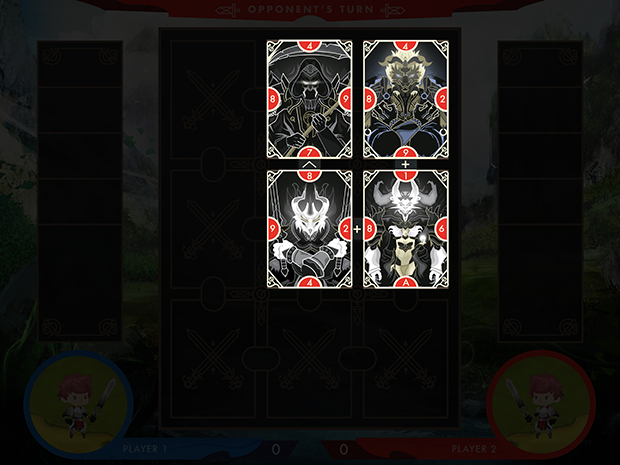 Cards captured from combo effects, act as if they're played for the first time so they too will capture adjacent cards they're stronger than - creating a chain effect!
Same Rule
The Same rule works similarly to the plus except it's activated when a card is placed between two or more cards where the numbers are the same. For instance: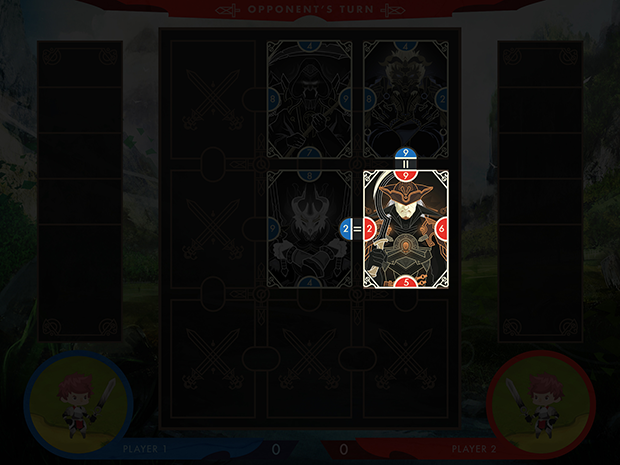 Using the situation shown earlier, let's place an Elffi card into the empty slot.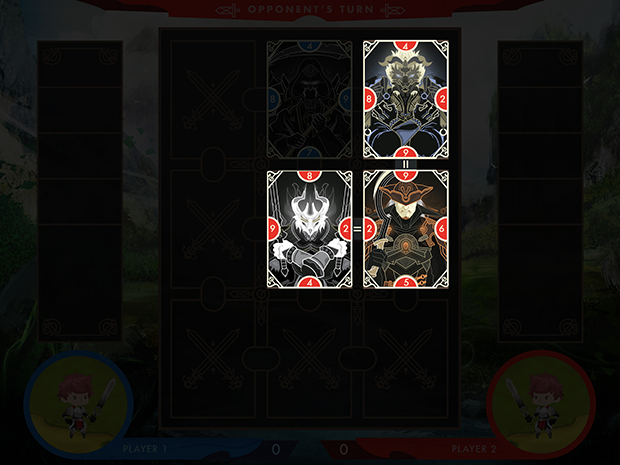 Since the numbers match up evenly, the opponents' cards will be captured!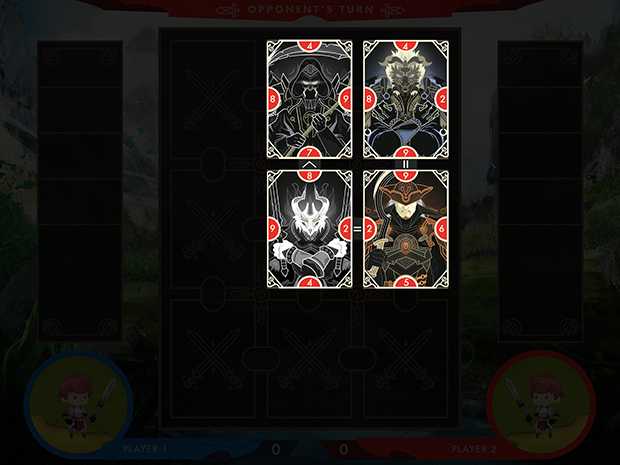 If those captured cards are stronger than their adjacent cards, those will be captured as well creating a chain effect.
In the final version, there will be more rules like the above which alter the core mechanics, opening new ways to have challenges! Play the demo and back the Kickstarter project now!