The final version of JAWS: San Andreas will be coming very soon, it's about time this mod had ended.
---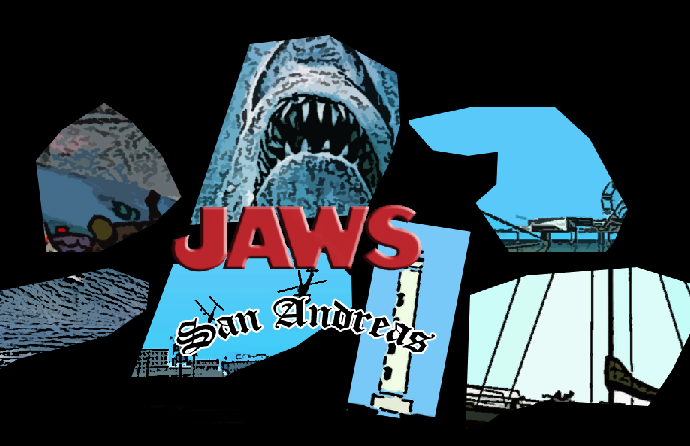 ---
Features:
New loading screens (Indi.)
Amity Island Police Ranger Vehicle (sitedogta)
IPL Boat Placements/Minor Car Placements (Indi./james227uk)
New script that includes everyone who had contributed to the mod (james227uk)
Missions which will now automatically be installed along with everything else (Mike/ZAZ)
CLEO 4 (Seemann)
New GTAtitles for the mod (ProtonKid/Films/Mark)
Martin Brody Ped (The Grove)
Weapon Pickups at Beach (ZAZ/Indi.)
GXT Replacement (Indi.)
New Loading Screen Music (Indi.)
Special Thanks:
frank.s (Fixing the Martin Brody ped)
Indi. is me DoctorEmmettBrown.
I've grown a lot over the years as a modder, I have gone into much, much more advanced stuff than GTA modding, and I think with this mod. It'll be a landmark of my first real mod, and I am so so proud of what I have acheived, and most likely the hard work that people have put into the mod to make it a brilliant success. So on behalf of the team.
Thank you and god bless.
Reasons for delay: 2 years ago my PC had a total crash and the files were corrupted, luckily; James227uk, our programmer, had all of the files that were completed and some of the left-over work.
The left-over work was fixed up by me and others, and this is basically the result, a final version of JAWS: San Andreas.