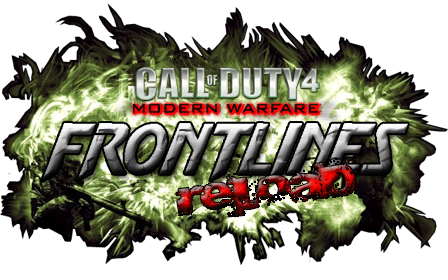 ---
Since most of you already know there's a final patch on the way to fix some small bugs and to tweek a little more the gameplay. But unfortunately our server had several problems in the last month and become offline almost 2 weeks ago, which delayed a lot our tests.
I think the version already at our Global War Server it's the final, so feel free to connect there to get the 6.2 version and test on your own servers as you wish. Soon as our server comeback we can test in a huge War to make sure all it's fine.
Since this is intend to be the last patch, I don't want to release it and find some bugs in next weeks.
Here the change list:
6.2 wrote:
6.2 R3L04D
. Added command to fix your incomplete promotions by disconnects in the middle of promotions
. Teams are also logged into War Server log to make it easier to continue a War with the same team
. Tactical Mode now not allow jumps anymore. But you still can climb walls, ladders, cars, etc...
. Added new var to control the weight of the soldier while jumping in the server
. Mission gametype don't give more 10 points to the team which complete all tasks first, but just 1 point + a extra point to each minute ahead. With that, retreat before the nuclear strike will be more important to the final result
. Now may spit blood in your face with a very close range kill
. Spawn fixes in the maps mp_hollow and mp_iranian_embassy2
. Fixed few small bugs
Hope to have our server back soon to release this final patch ASAP.
---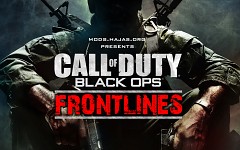 In other news I'm already working on the Black Ops version of Frontlines for a few months and the results are already great and so advanced, that we already have a server up with a beta version.
More info can be found here @ Moddb.com or in my forums.