A month passed, and I have been working on several exciting things.
Today let me show you previews of the final map.
This will be the last location you will reach in your journey, and it's at the core of the disaster.

It is located near the Pripyat river, north of the chernobyl plant.
Here nature decayed, died and transformed into the most sinister landscape.
I will not show some of the key places of this map, to not spoil the surprise. But you'll have a fair idea about the ambiance with these screenshots.
Once again it's a draft build, so detail quality is average.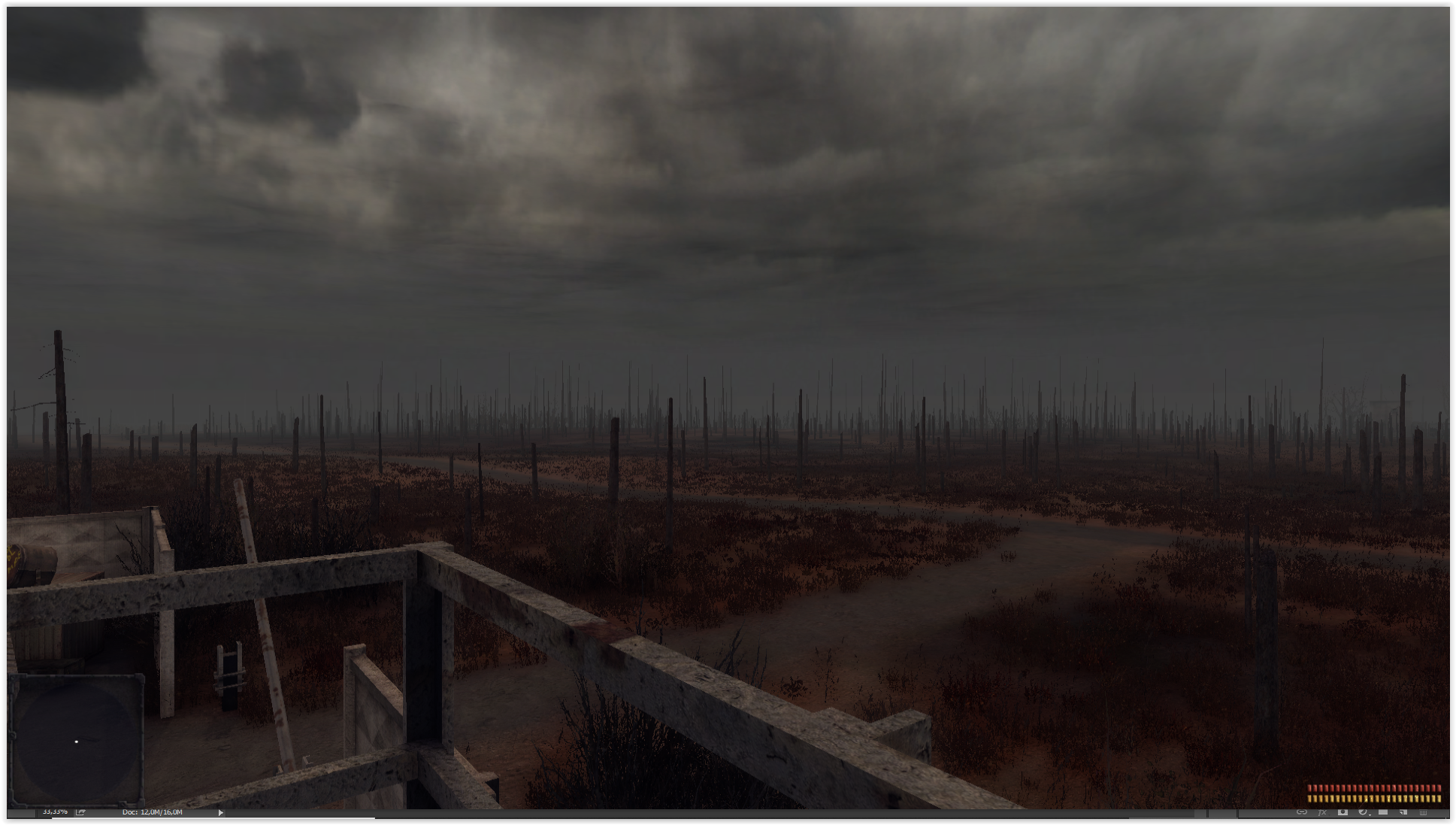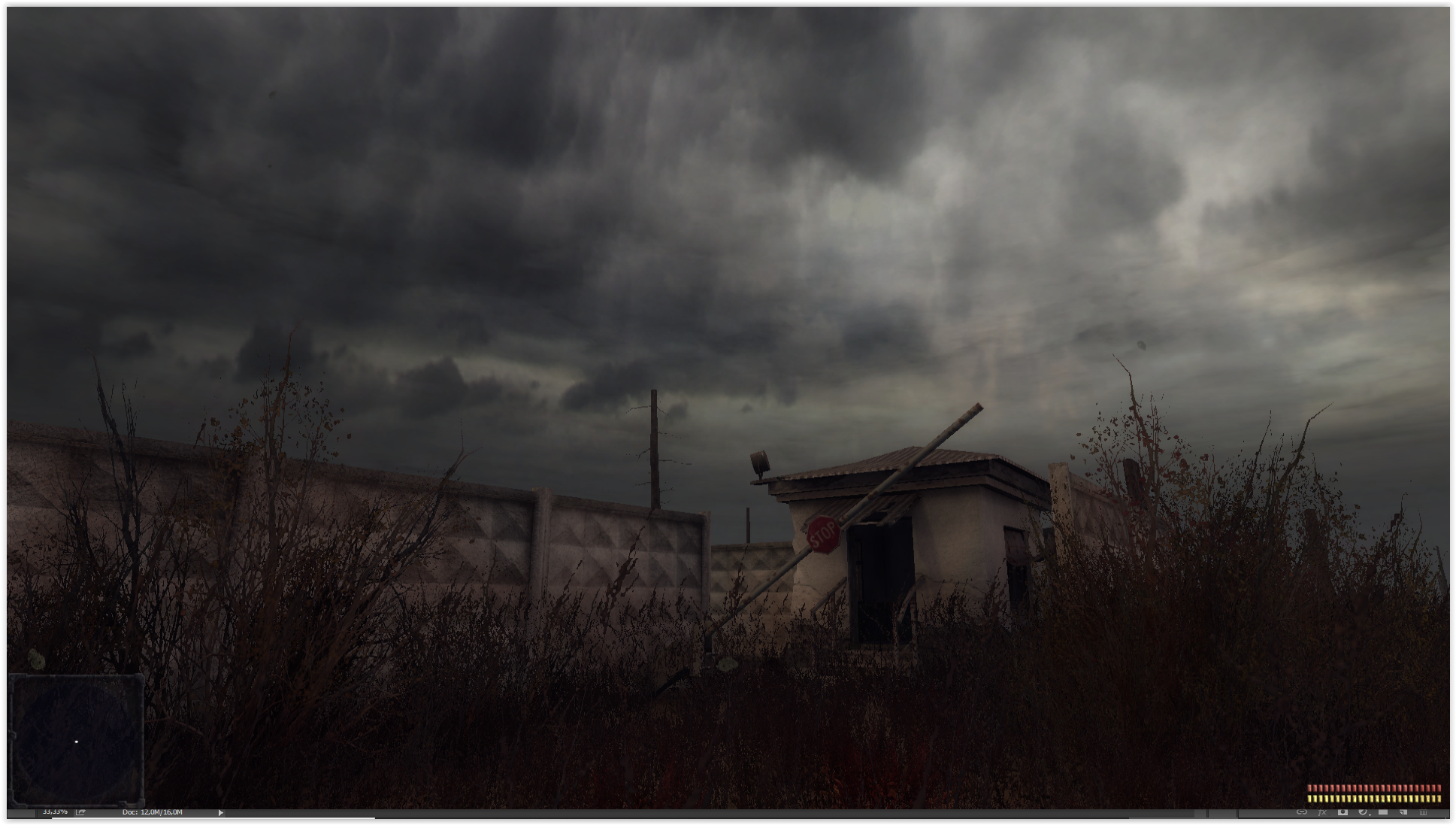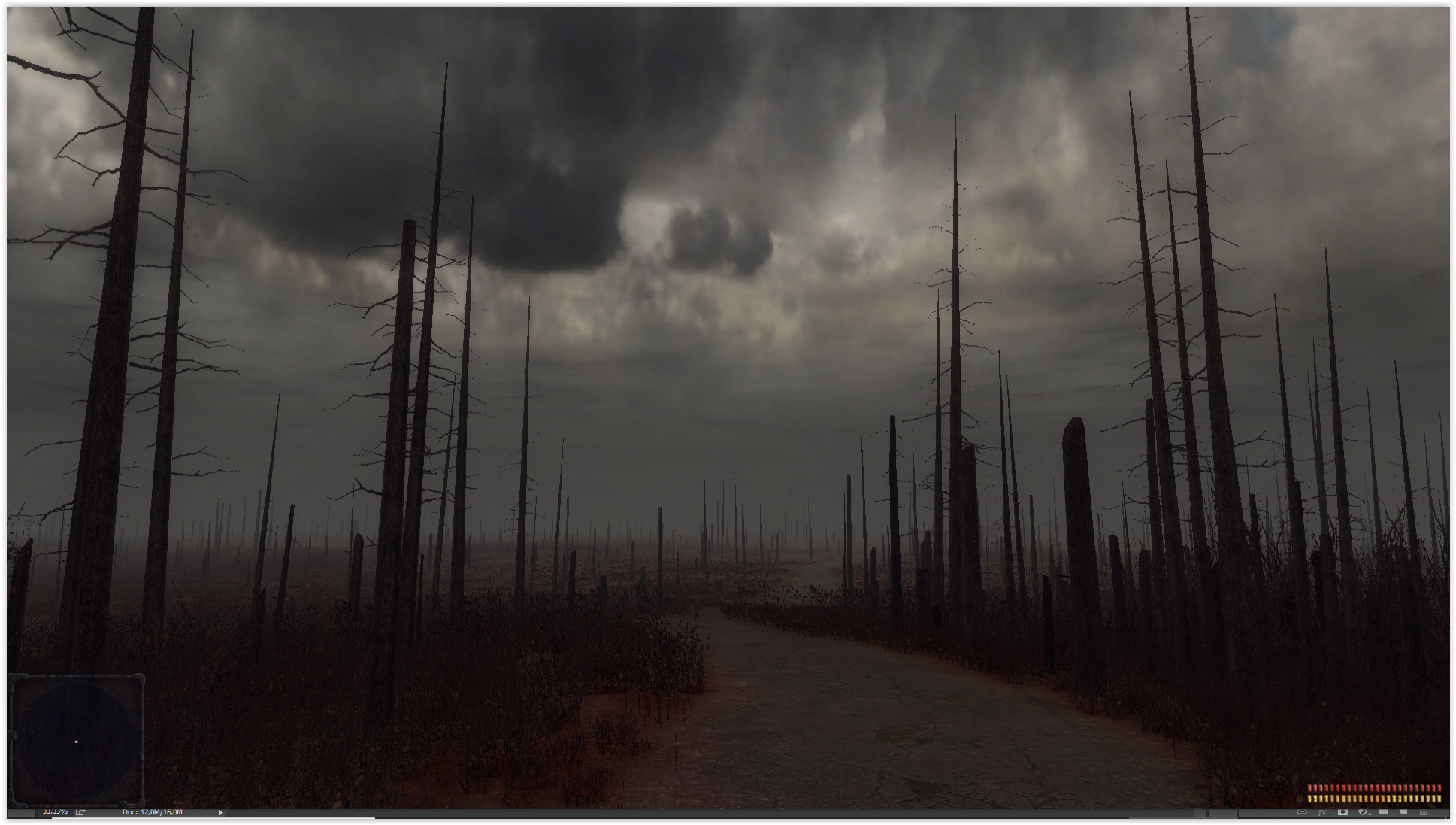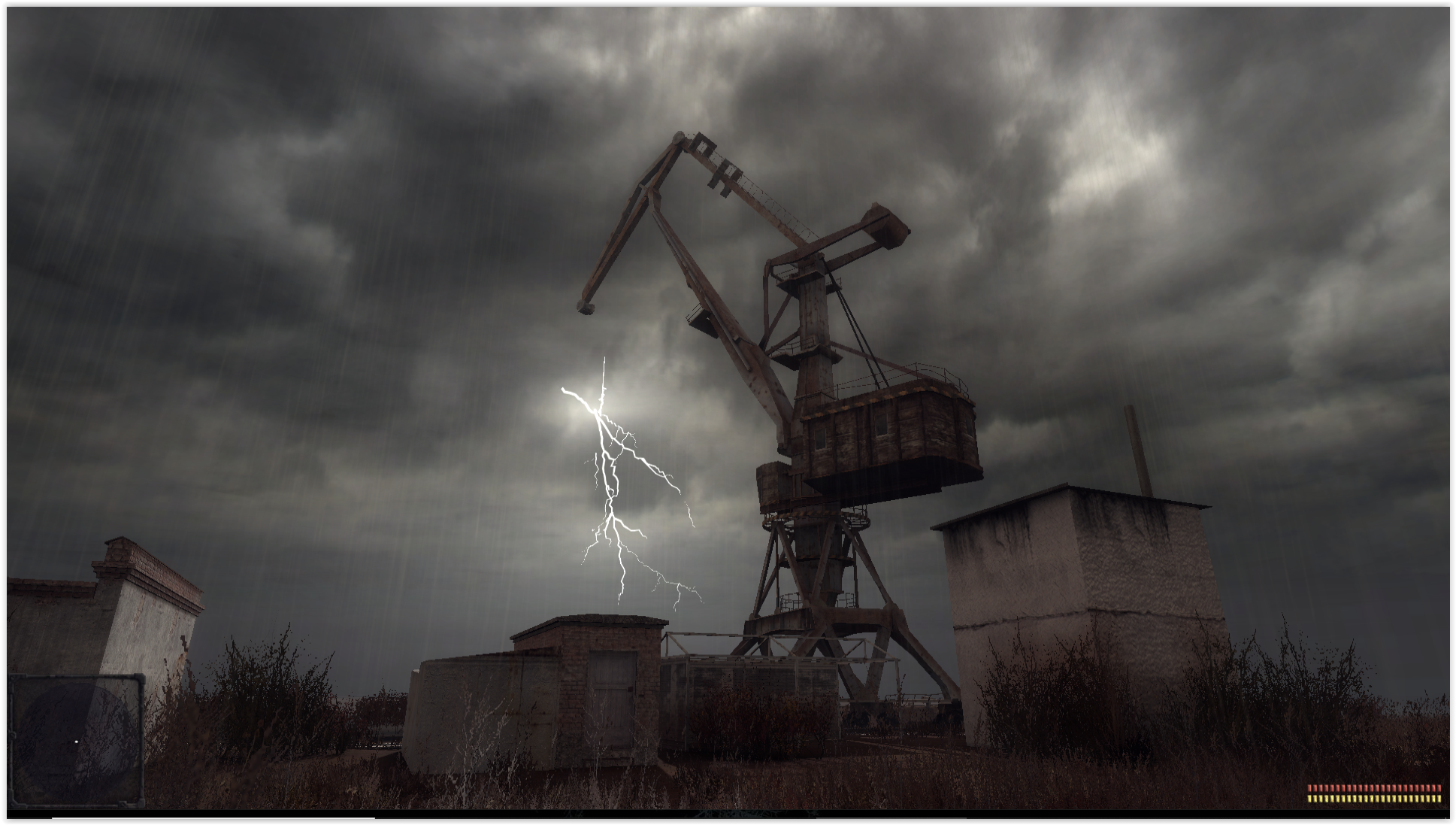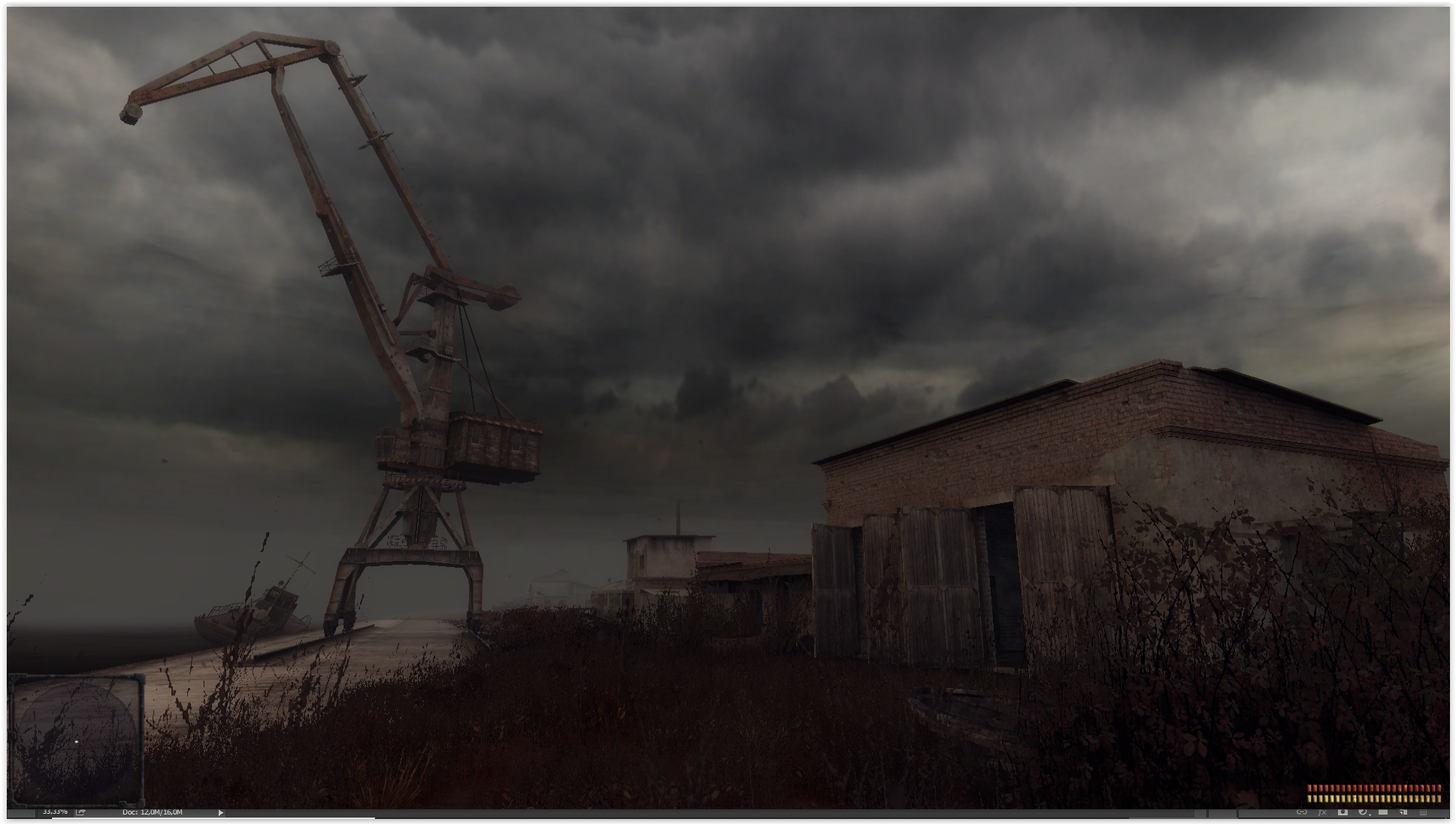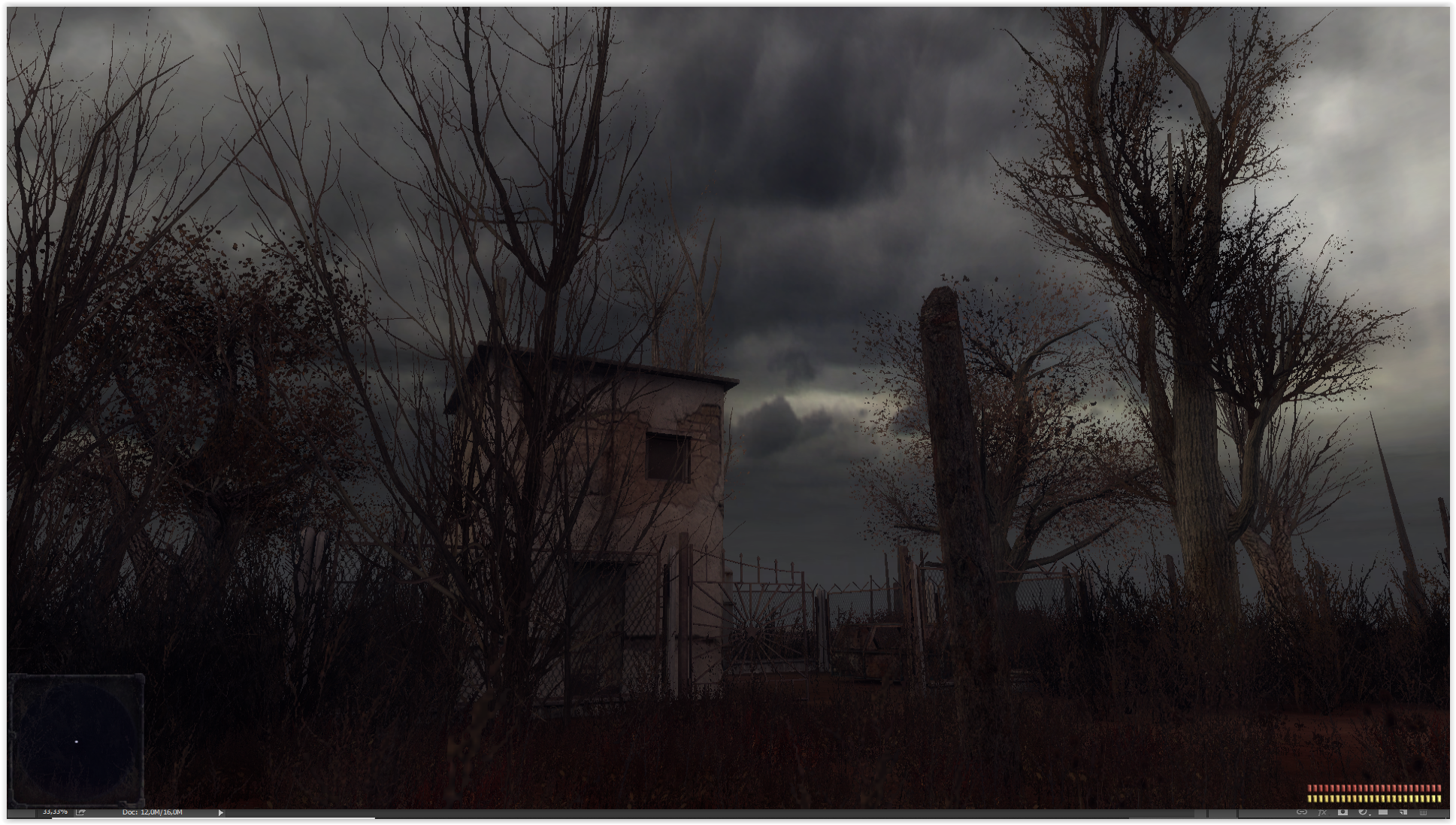 In other news, I also worked on gameplay and built the basic layout of the story.
One thing that I find quite boring now is the task / reward system used by all Stalker games and mods.
We know it very well now, and for me the system is getting old. Not to mention all these filler missions where you have to cross three maps to get an item that has very little to do with the main storyline.
So I decided on a much more fluid system, with no missions or tasks at all.
You will have to talk to NPC to get infos, and if they ask for something in return it will more subtle, and it will always serve the story. I won't try to add hours to the mod by assigning dumb fetching tasks.
Of course if you don't take the time to get all the infos, and skip some encounters, you will have a different experience. But you will be able to progress anyway.
I'd like players to get into a story, not into a missions system. Well we'll see how it works when the time comes, it will certainly need a lot of testing.
Other news, I am adding a new beast. I just finished modeling it, and it looks very promising. It will be the biggest and most dangerous thing you will ever met in the game.
What is it ? Let's wait until next month, hopefully it will be ingame, alive and kicking.