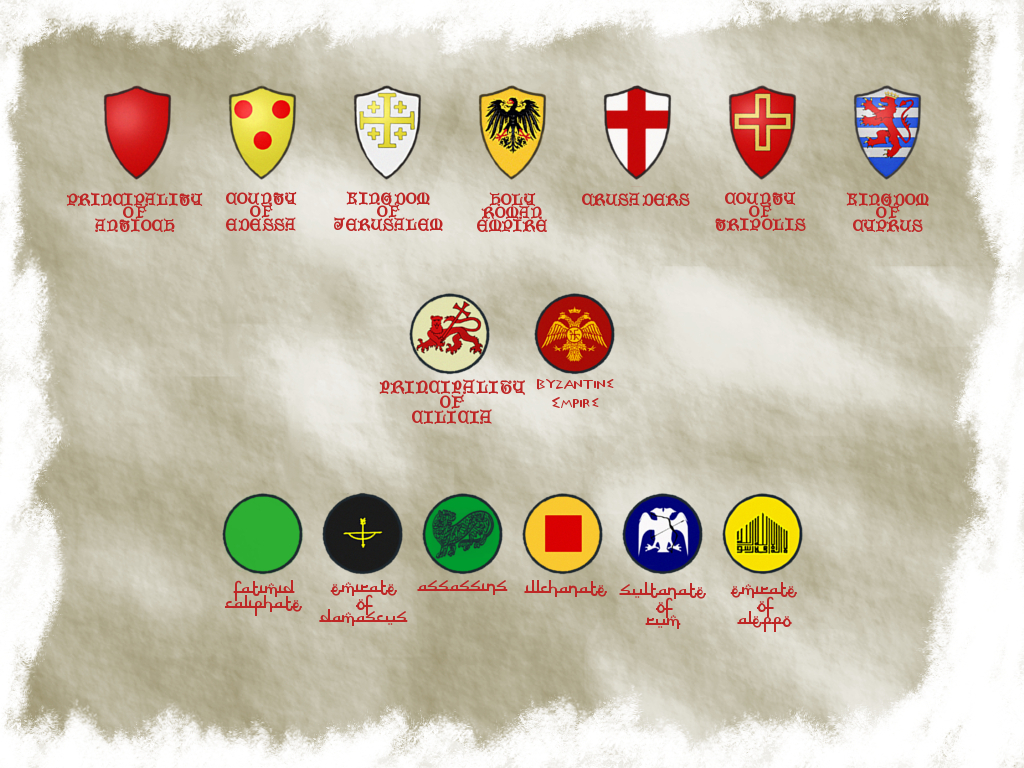 As you can see I have changed the symbol of the Principality of Cilica. Now it is the correct one.
Also I have added two new factions.
The Crusaders
Basically they will represent the Crusaders, who are following a Crusade to the Holy Land. For example the members of the Second Crusade are going to be represented with this faction, etc.
The Assassins
Why I have added these guys? Well, I think they will become the most difficult and challenging faction compared to all the other. There are not many records for them and most if it is legend, so it is to my fantasy, what they are going to be capable of. I have already some ideas to live up with their repuation.
I am almost done with the faction specifi UI art, as well.
Here are some impressions for you guys: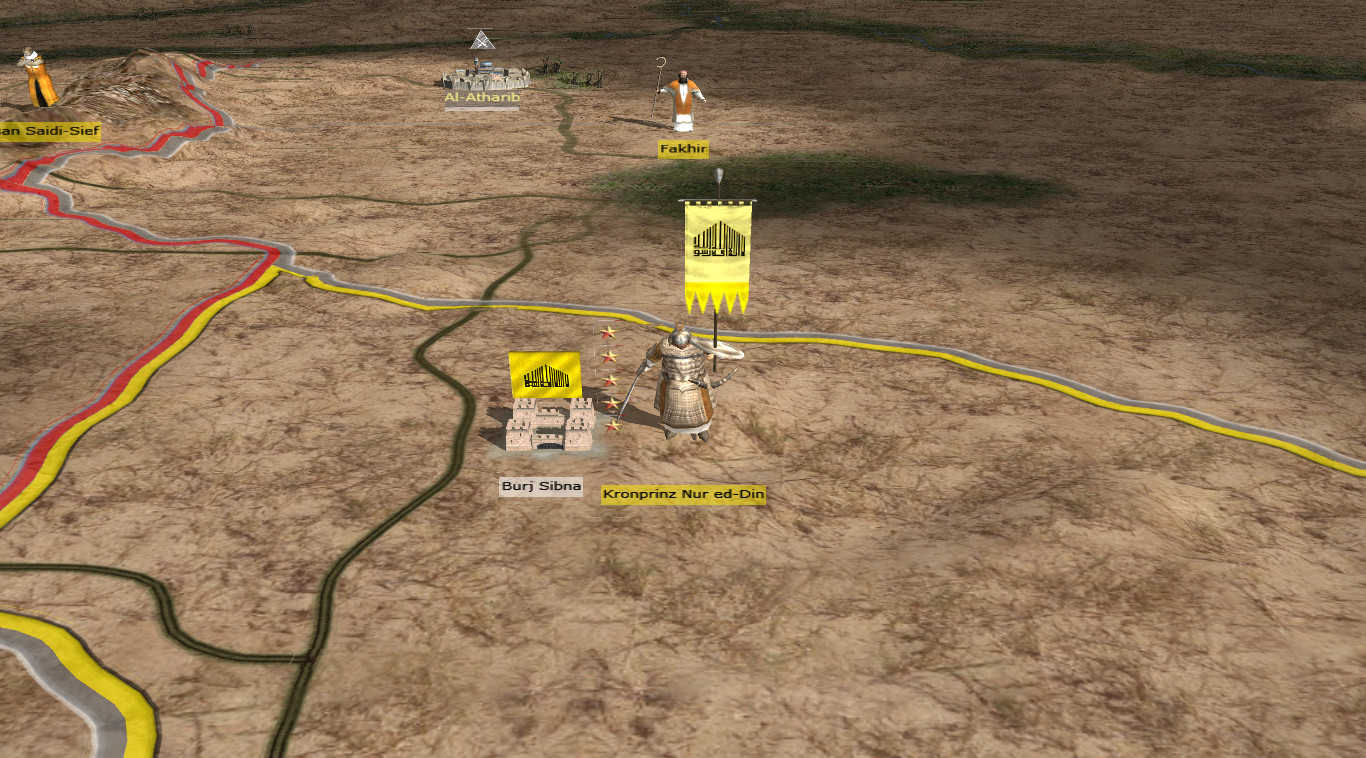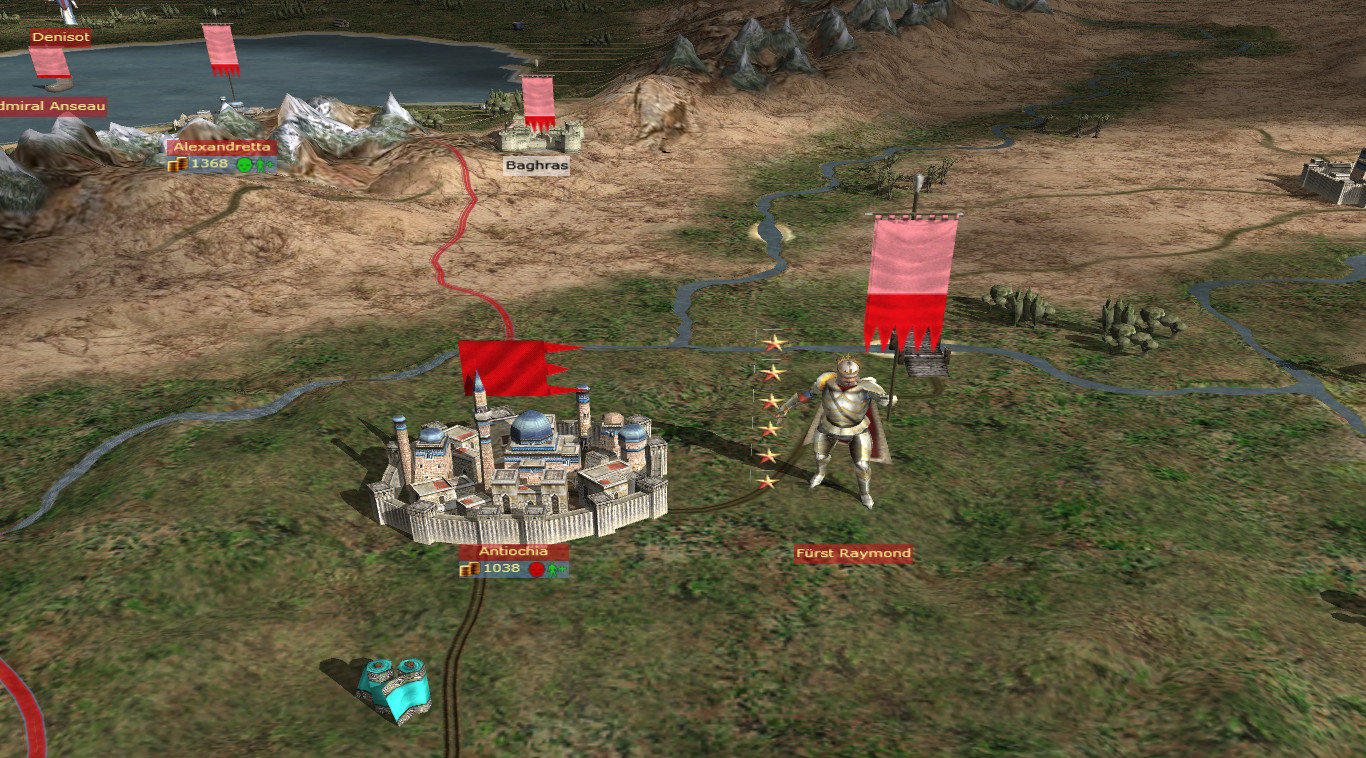 No worries the strat models will be changed, as well ;)
All the best Neadal
P.S. Next update will include some nice pictures of the finished map.