KarBOOM is all finished and ready for release this Tuesday, and so the new demo version 0.7 is the "full" demo.
What's new in it?
Smarter bots
Training mutator
More fun physics
Tie-breakers
Slicker UI and simpler bot-setup
And a bunch of smaller tweaks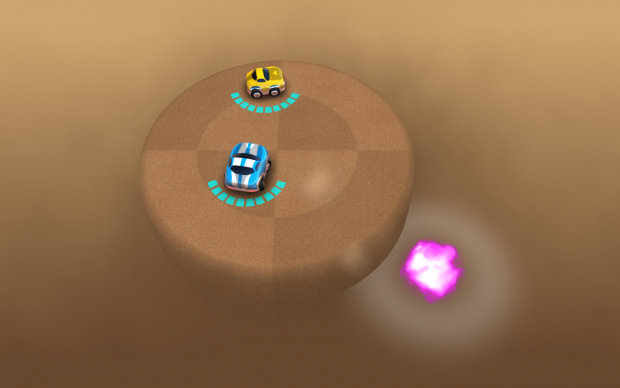 This demo is much more representative of the full version in terms of polish.
Why get the full version, then?
KarBall let's you play car-soccer or, with the flag mutator enabled, car-rugby. KarBall is exclusive to the full version of the game and makes for epic team-play. It's good for one-on-one, as well as forming big teams and competing against bots or each other!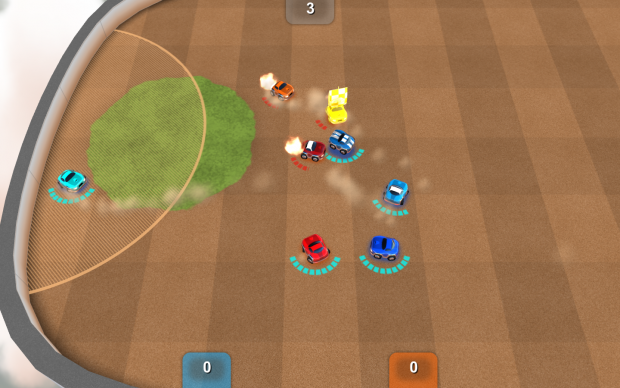 On top of that, the game modes that are featured in the demo get a bunch more arenas. Slide around on ice, get some air-time on more vertically varied arenas, and outlast your opponents on a spinning arena on the Turntable Showdown.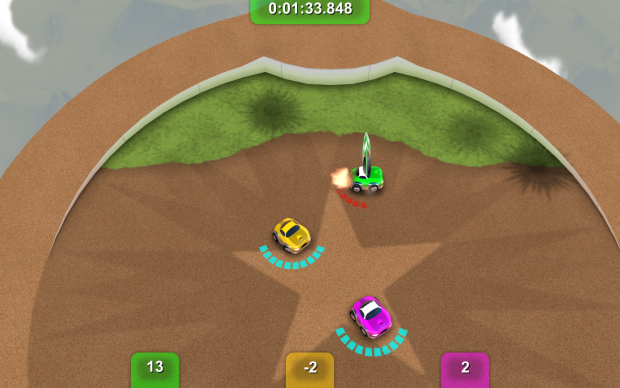 Where will I be able to get it, and how much?
KarBOOM's going for $10 US, and the most direct way to get it will be through KarBOOM's website, KarBOOM.net once it comes out on Tuesday. It'll also be available, of course, on Desura!
Track the game here to make sure you don't miss any news. Follow me @JibbSmart on Twitter for screenshots and instant announcements. Like KarBOOM on Facebook. Play the demo in your browser at KarBOOM.net or download it right here on IndieDB.
Oh, and of course, I'd love to have your support to get KarBOOM onto Steam through Steam Greenlight:
Check it out!