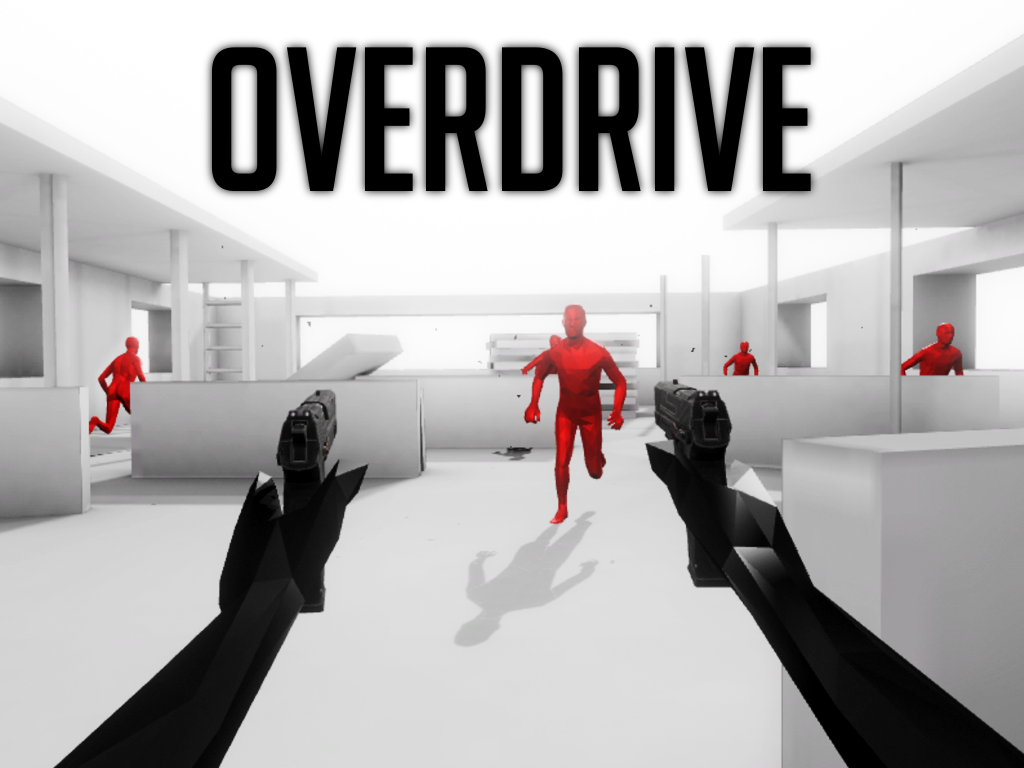 With a few hours to spare, the final #MakeItSUPERHOT competition-ready build of OVERDRIVE is ready! Now with 4 levels, and some better-balanced time control!
I wasn't able to get everything that I wanted added (I wish I knew about the competition earlier!), but I think it's a pretty solid game for ~5 days work! Time control is tough, especially with physics involved, but I think I've managed to work around it and hide any obvious problems.
There may or may not be a write up detailing what went right and what went wrong, but not for a while - it's about 6am here, so I need some rest!