Last post we unveiled some of the new (work in progress) Hell levels. Since then, we've made some improvements on how the tiles were used, especially in the background layers.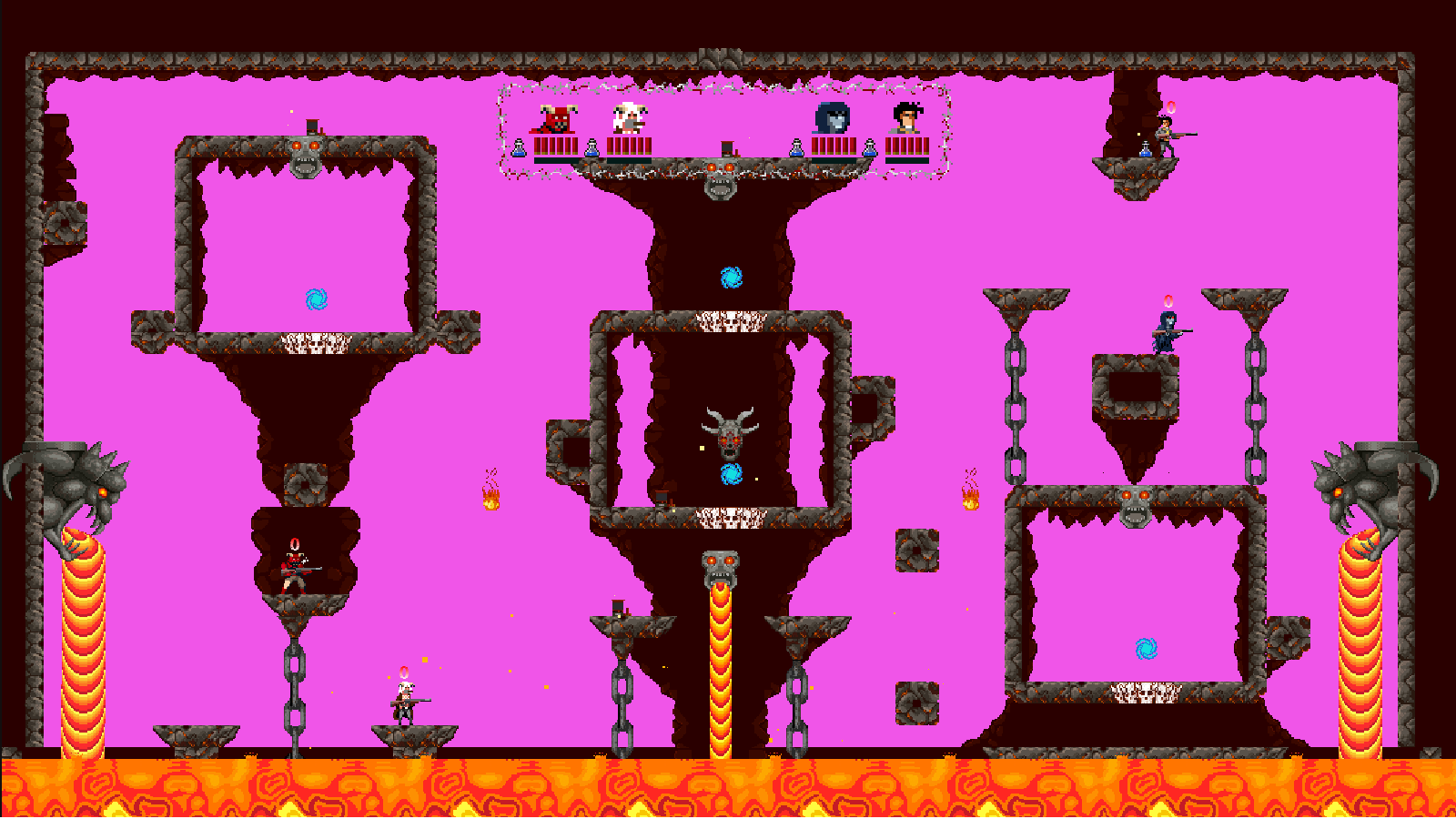 Firstly, that pink wallpaper is simply a placeholder right now while we work to finish the background silhouettes. However, notice how the dark red stone tiles are being used in the background layers, providing some logic to why these rock platforms are floating in the air :p
Here's another example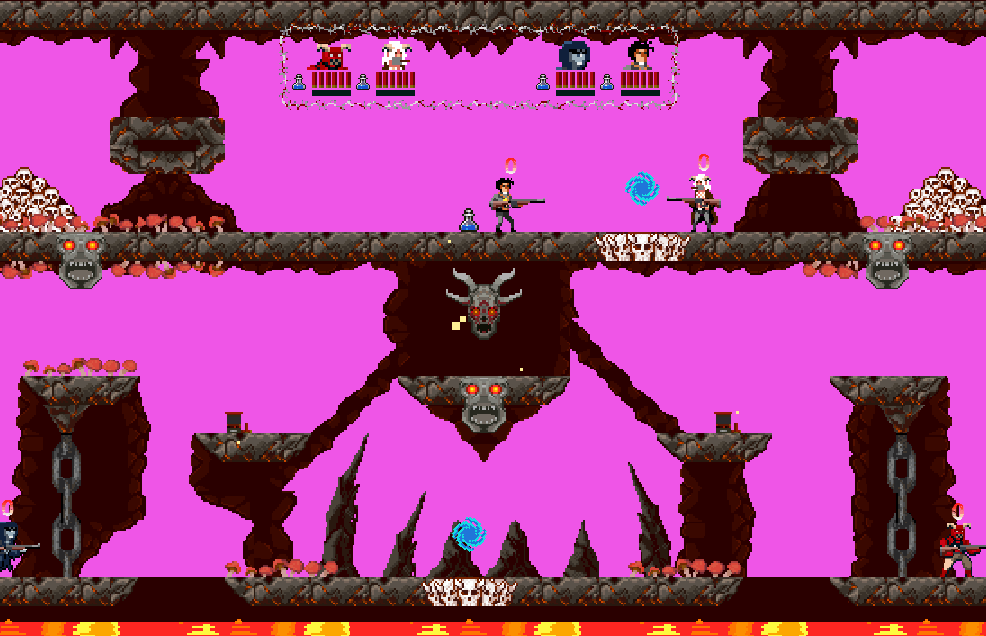 Kyle Nunery, the game's artist, has also started taking a crack at the level design, coming up with this awesome level.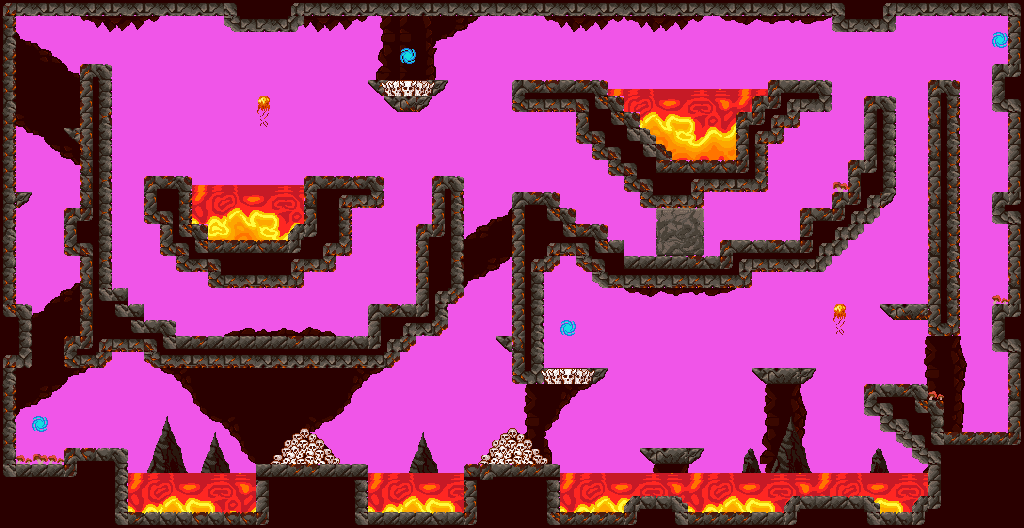 As for the what's planned for the background (currently pink in these screen shots), we have a few ideas. We want to give the sense that Hell is overly populated with Demons and poor souls, as well as show that Hell is... well... hellish!
Here's a WIP of one of the backgrounds with the glowing eyes of Demons, watching over the battle.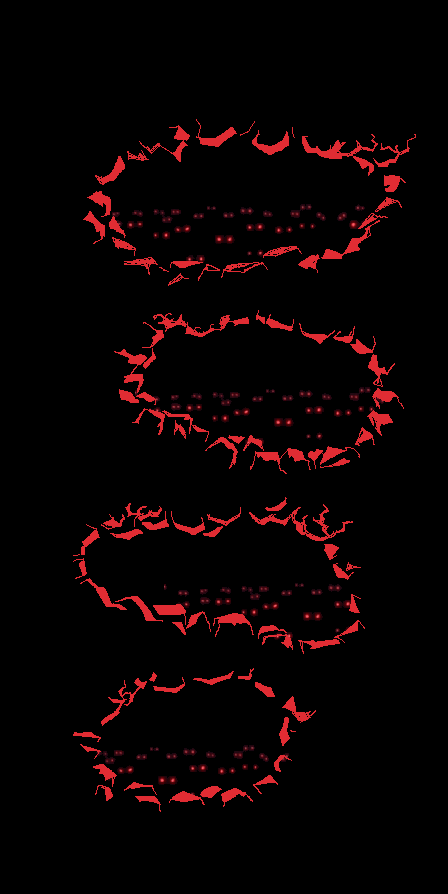 Lastly, we are holding a public alpha in the coming weeks. This is a great opportunity to not only get your hands on the game, but to provide invaluable feedback and help shape the game's development! If your interested, please head on over to Docs.google.com to sign up.
And of course, don't forget to vote for use for IndieDB's Indie of the Year awards! There's only 2 days left to vote.