VOTE! VOTE! VOTE!
Have you been following development of Demons with Shotguns? Do you like how the game is turning out and can't wait to get your filthy hooves on it?! Then be sure to vote above to help rank the game in the 2014 Indie Game of the Year awards!
Excuse that digression. Last post, we talked about the level design in Demons with Shotguns and that we were wrapping up designing the Cemetery levels. With the currently planned Cemetery levels finally done, we're able to start work on a new environment, Hell!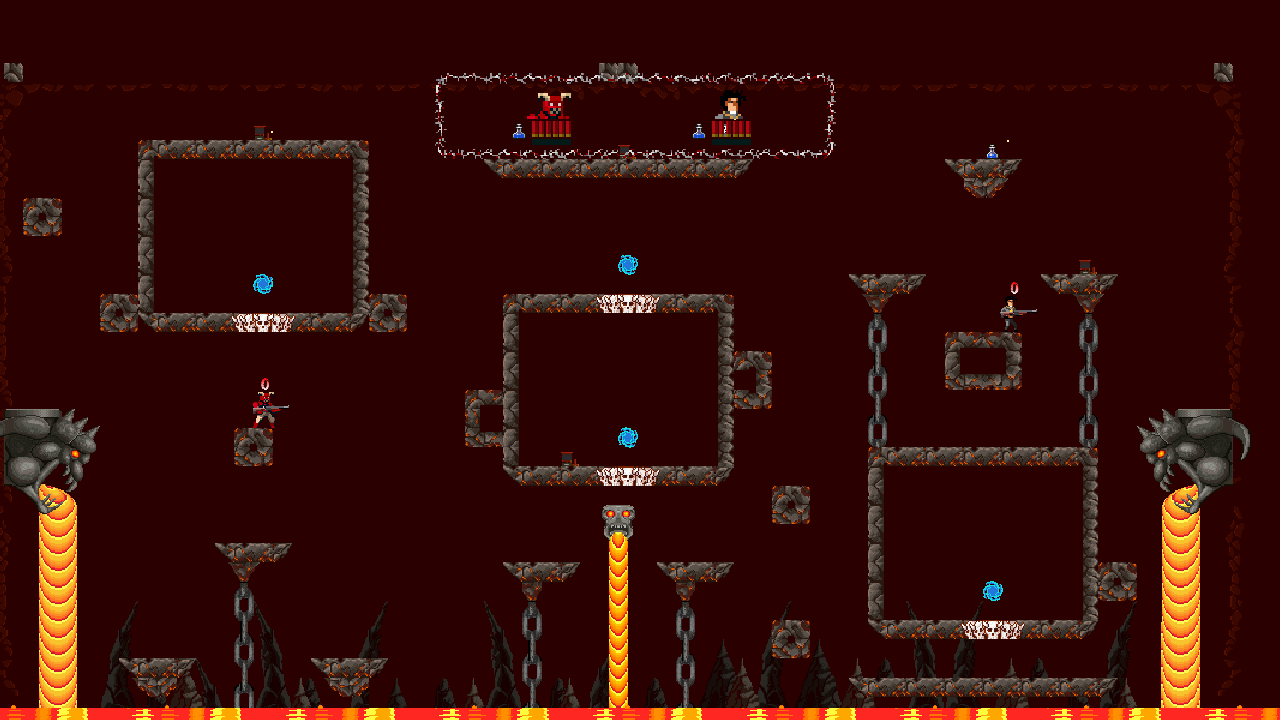 Hell is going to be very asymmetrical in its design, playing to the idea that this is the Devil's playground. Traversing the levels will take skill, as well as taking full advantage of double jumping and shotgun jumping to reach certain platforms, much more so than most other environments.
Platforms will be somewhat asymmetrical in their shape as well, not adhering to perfect 16x16 blocks. Not only does this allow great visual variety, but helps us shape more interesting (and tricky) platforms and geometry.
Hell will also feature portals that the players can use to quickly traverse the level and to reach areas otherwise not accessible. And yes, before you even ask, you will be able to telefrag :)
Virtually all objects can pass through portals, include projectiles!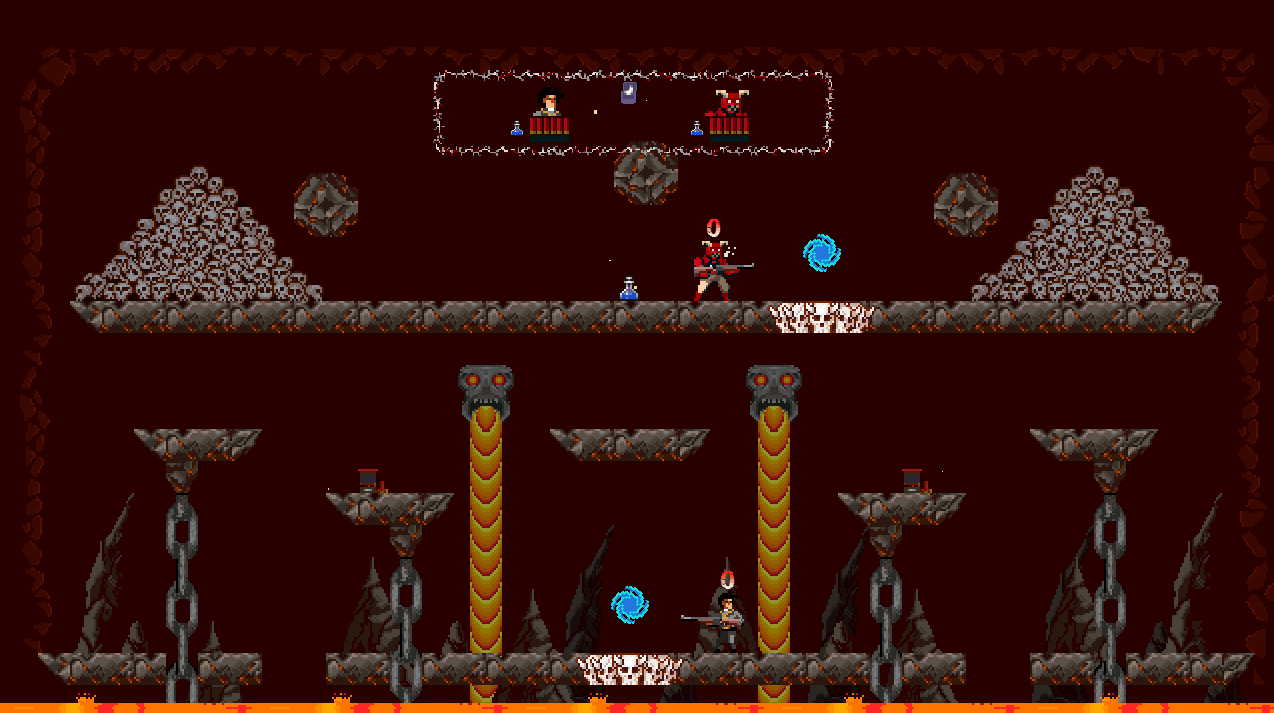 And of course, you can't have a level of bubbling lava without fireballs to jump up and kill you!
While it may have made sense to make the lava falls deadly to the touch, internal playtesting showed it to be a bit over the top and overly difficult to deal with, so they are added to the levels purely as static, no interactive pieces. However, the lava river is deadly and will kill you immediately on contact.
We have a few Hell levels completed (all subject to change pending further playtesting, of course) and hope to have all 10 levels gone through a first iteration by the end of the month. While I'm in heads down mode, churning out these levels, we may look at improving some of the character animations, adding more frames to them to smooth them out and give them more detail. I've also started seriously looking into how to implement AI in the form of bots, but that will most likely be a slower, on going development.
I'd also like to prepare a public alpha of the game in the coming weeks! Your hands-on feedback is greatly needed, so be on the look out for that soon.