Most of us heard about different MOBA games such as Heroes Charge or Soul Hunters and so on. Most of us know that they are practically the same. They have the same gameplay, the same lore and even the same graphic style. But I have something special for you. Battle Arena: Heroes Adventure is a new free mobile online multiplayer RPG. If you are looking for something new and special then try this project. Guys from RED BRIX WALL made classic battle game for boys but in their own style. Not only fantasy, not only magic, in BAHA you will find orcs fighting robots or human like dogs on jetpacks fighting with elven magicians. But everything you like stays the same. Pick a party of five and send them to crush your foes. Upgrade their abilities and enchant their equipment to become stronger. It's all in your hands.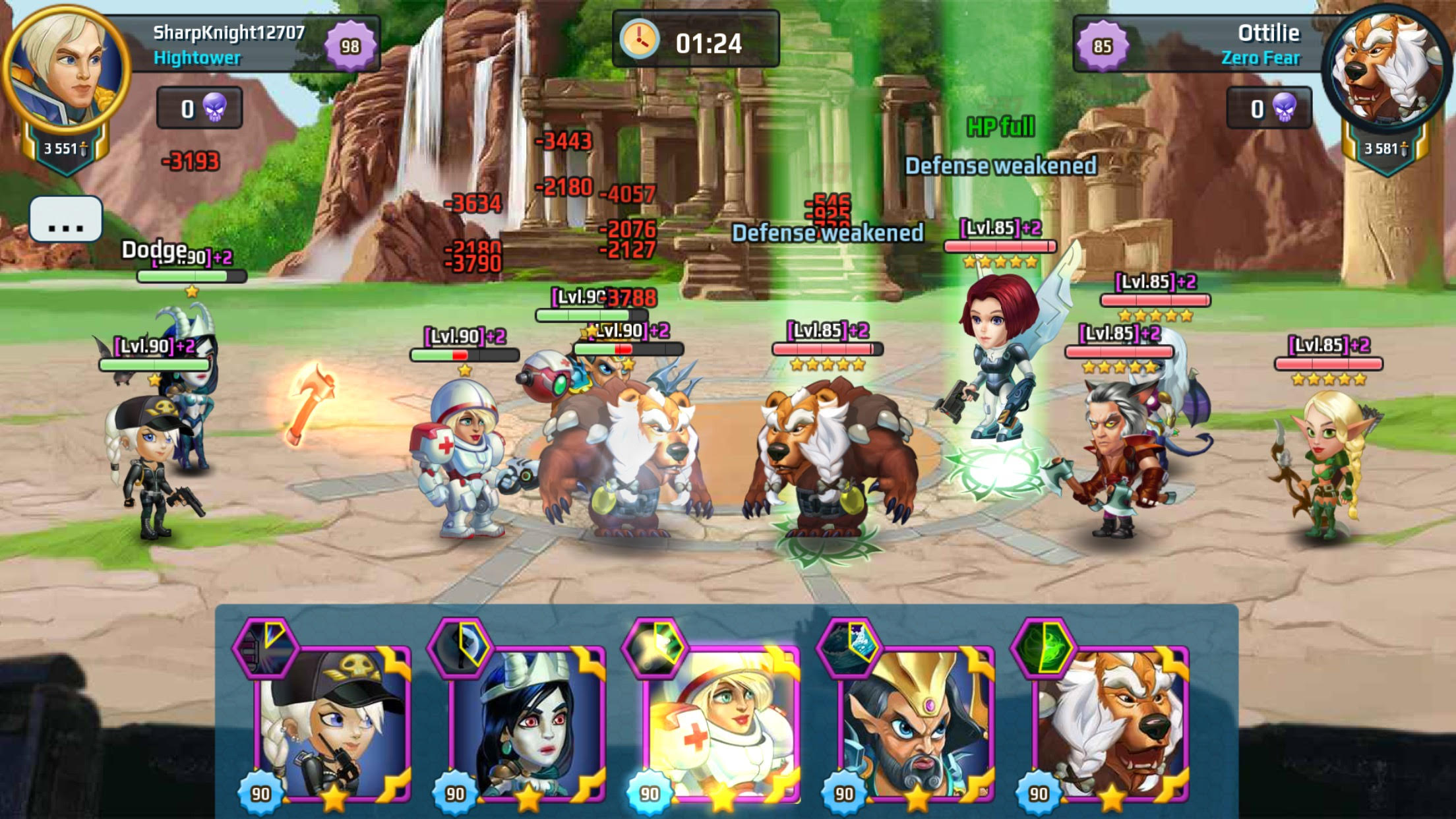 Dozens of unique heroes can be summoned and trained by the player. You can pick 5 of them that you like and try to complete all episodes of massive campaign. But you have to choose wisely because party formation is the one of the keys to success. Of Course you can pick 5 healers if you want, maybe you'll find them cute, but I don't think they can stand even the one of the location bosses. War never changes. But sometimes you have to think first and read the description of the location you want to fight on. Maybe the best solution to rush through episode will be to form party out of magicians, just try different setups, it's just a little tip for you.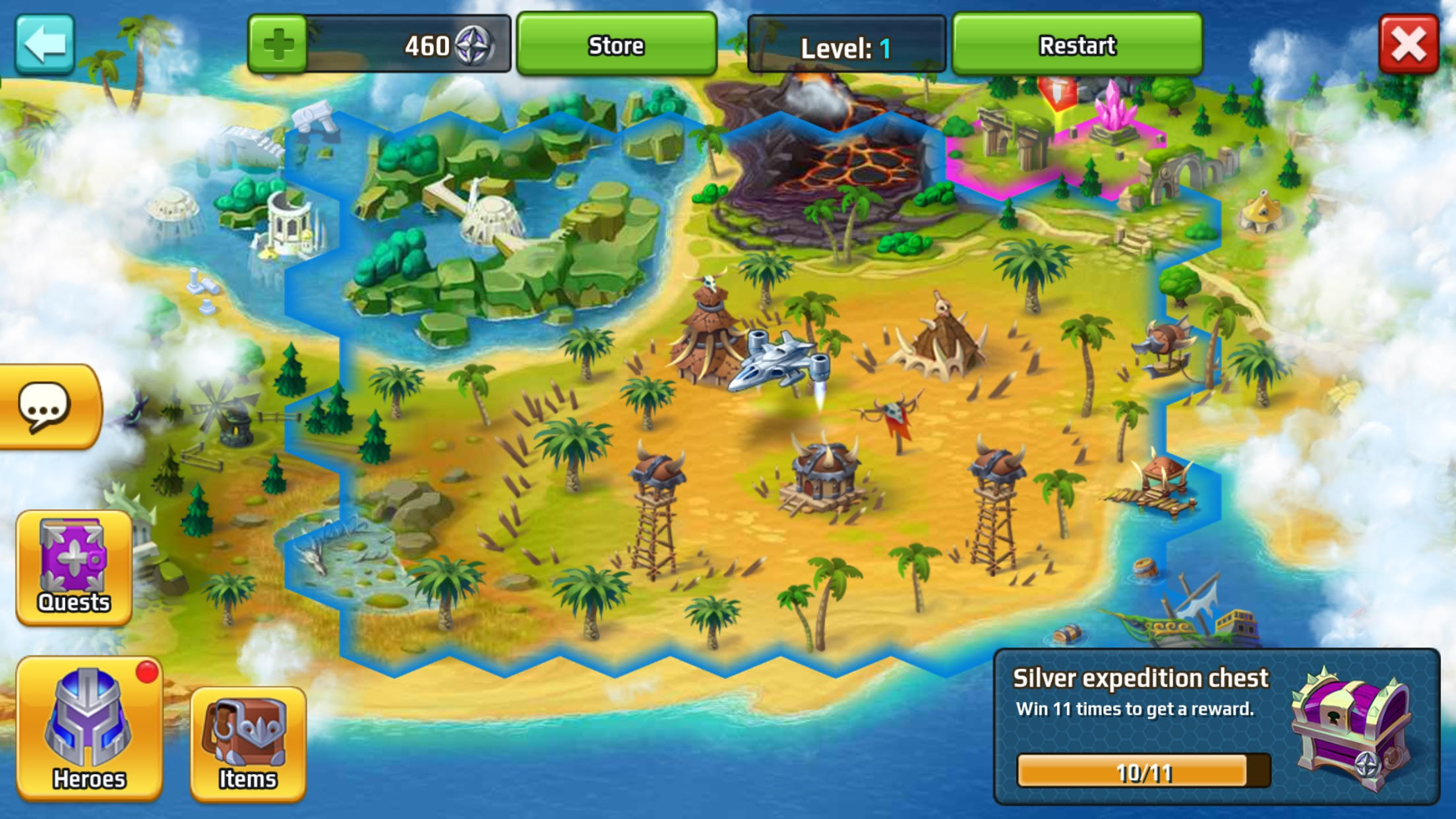 All heroes consist out of parts called quantums. Quantums play the similar role just like shards in HC, you can find them anywhere in the world. Complete missions and get rewards. Once you collect 10 quantums of 1 hero you can summon him. Collecting quantums further will able you to promote your hero to the next rank. All heroes have five ranks, but it's not easy to get even to the third. Tho you can always ask for help your clan mates. Make your own alliance and play with friends. Exchange quantums and fight for clan chest with huge rewards!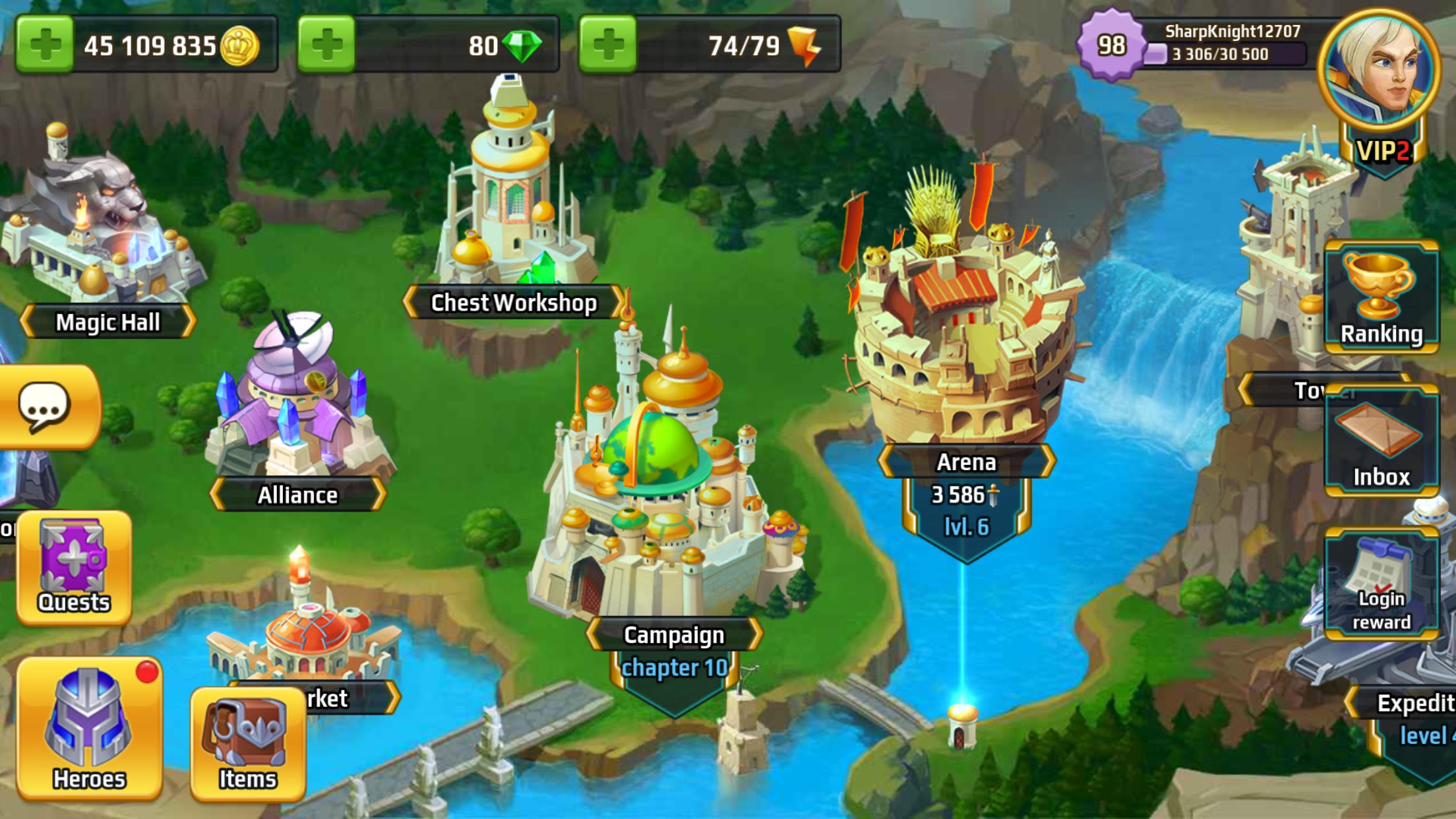 Yeah, it's all sounds good but the main feature of BAHA is it's real time PvP arena. The place where you can demonstrate all your leader and strategic skills. You have to think rapidly and make right decisions to win. Knowing your heroes abilities and their synergy is the key to success. See that your opponent casting fireball or something - just put a silence spell on him! Want to avoid massive damage from foe and take an advantage? Use the hero with special shield, which turns all incoming damage to health. There is enough options to make you laugh and end your enemies cry.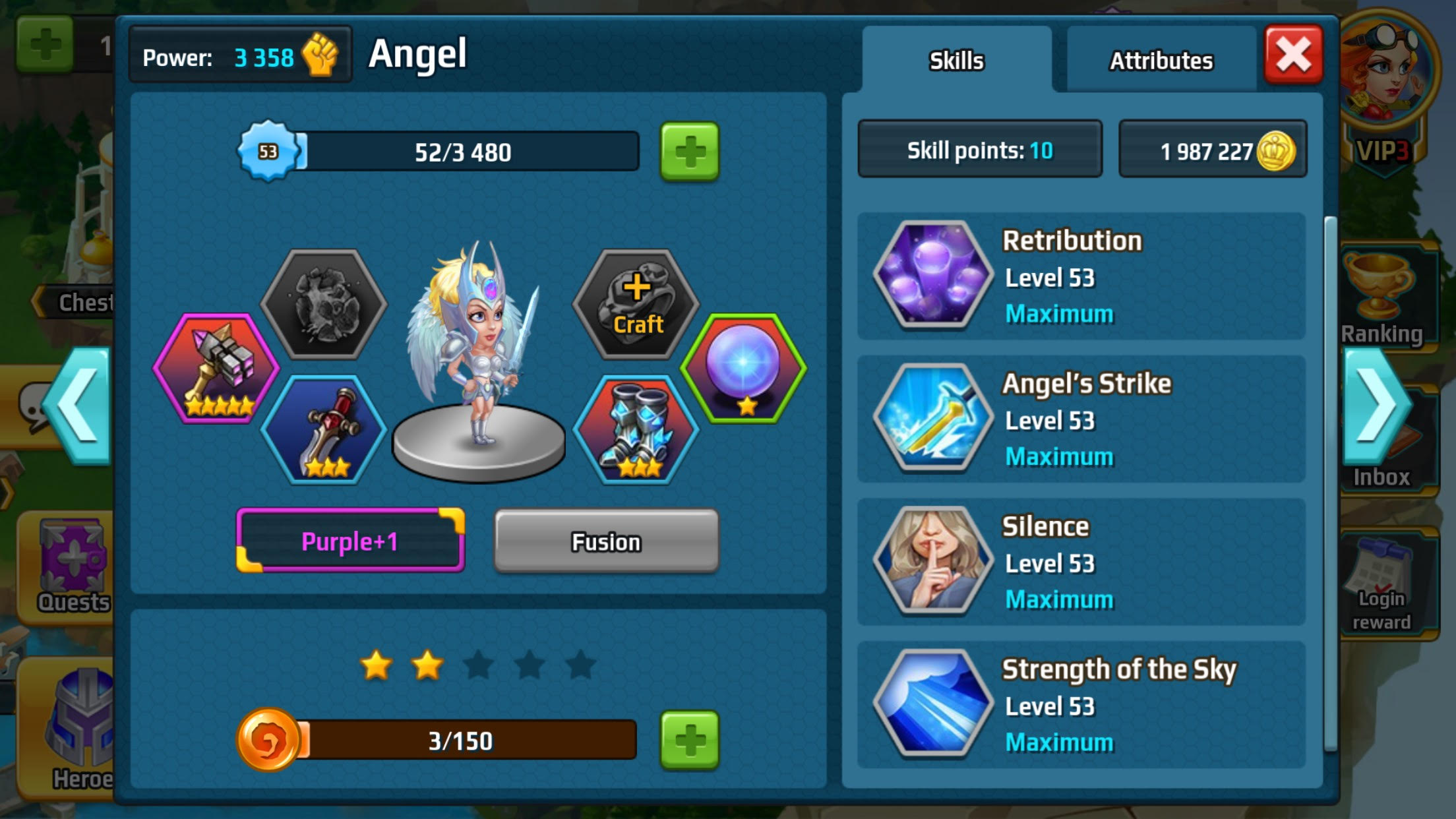 Despite the fact that BAHA is another role playing battle game for adults, we have kind a unique product. it's worth paying tribute to devs, every week you can see a new update with fixes, new heroes and new stuff. The game has a great potential to stand in one line with HC and others. Absolutely worth playing!